The plating process for Nunn Design Findings is pretty involved! There are a lot of steps to provide the aged look that our brand has become known for. To read what it takes, you can visit our previous blog post: Understanding Nunn Design Pewter and Plating.
The final step of the process involves applying a water-based acrylic antiquing solution to provide a blackened relief. The Nunn Design Findings are placed in a tumbler with finishing mediums for the final process, but excess antiquing solution can remain.
Here is an example of a bezel that have not been cleaned (bezel on the left) and one that has been cleaned (the bezel on the right). Taking the time to wipe off any excess antiquing solution will enhance the final results of your finished jewelry.
It is also possible for the antiquing solution to release onto the Crystal Clay or into the Nunn Design Resin when applied to the findings. To help remove any oils that might be on the metals and provides a clean surface for the clay and resin to attach to, we highly recommend developing a habit of cleaning the bezels prior to creating.
---
Video Tutorial!
Watch the full tutorial video where I walk you through the whole process.
---
Supplies You Will Need:
Q-Tips
Rubbing
Alcohol
Wet wipes
Toothpicks
---
How To!
Step 1:
Get the tip of a Q-Tip wet with rubbing alcohol and clean away any of the blackened oxidation on both sides of the bezels. Make sure to cover all surface areas of the finding.
---
Step 2:
Using a wet wipe and a toothpick, clean the 90 degree edge area between the base of the bezel and the sidewalls. There has been time that I have pulled the Crystal Clay out of the bezel and had some of the blackened oxidation on my clay. Doing this extra quick step will prevent this.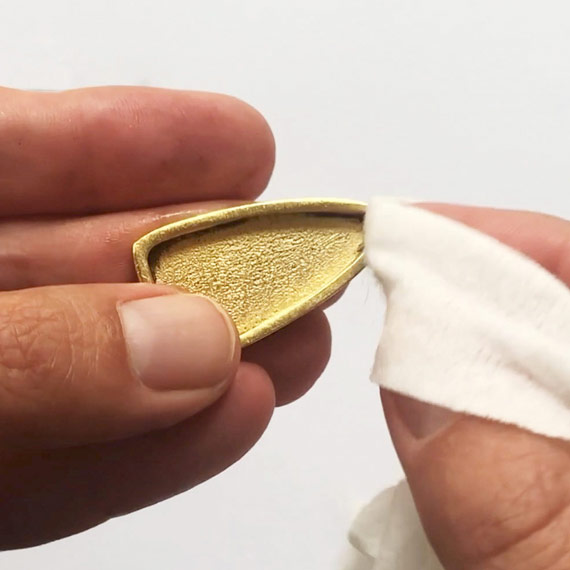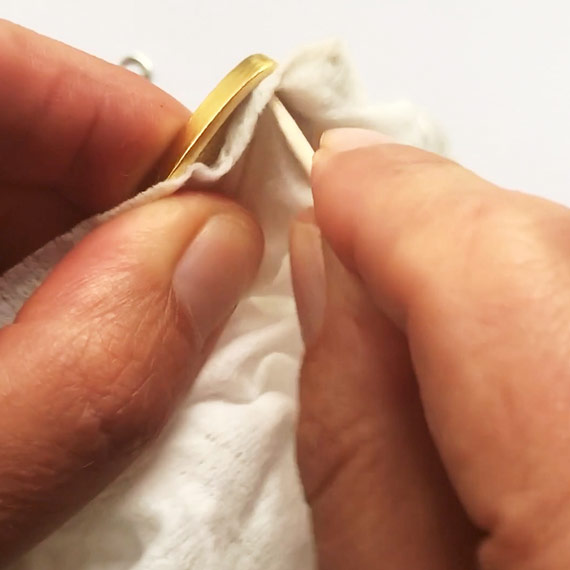 ---
Step 3:
Let the bezels air dry before applying the Crystal Clay or Nunn Design Resin.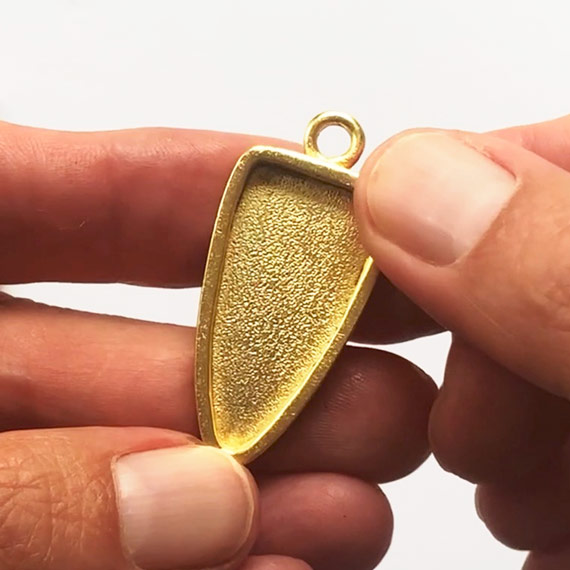 ---
Shop Nunn Design Wholesale
Nunn Design has been supplying jewelry artists with findings for over 20 years. Shop wholesale jewelry findings for creative jewelry makers.
Shop Nunn Design!
---
How to Purchase Wholesale?
If you are interested in becoming one of the many designers who trust their jewelry to Nunn Design Findings, please join us by registering to become one of our wholesale customers!
Please visit our Where to Buy Page for a listing of online stores that sell Nunn Design Findings retail.
---

If you enjoyed reading this post, please subscribe to our blog. Here are 10 Reasons Why to Subscribe and a place to do so!