Another cute, but elegant fast and easy project to add to any jewelry line!
---
Tutorial on How To!
It really can't get much easier than this. Mix up and make a variety of earrings to make it hard to choose from! Maybe you do need all three pairs!
Materials Needed:
Earring Post Itsy Circle – Antique Silver
Jumpring Small Thick
Black Crystal Clay
Mix together 2 Lentil size balls of epoxy clay (1 of part A and 1 of Part B) according to the manufacturer's instructions. Mix fully until it is no longer marbled. Set the ball aside
Using 2 pair of needle nose pliers close each jumpring so that the open ends are flush
Pinch off a very tiny ball of the clay and pat it into the earring. For this project you want the clay to be flush with the edge of the earring bezel.
Clean up any excess clay on the bezel using a wet wipe.
Gently press the small thick jumpring into the clay and pat it flat.
Repeat for 2nd earring.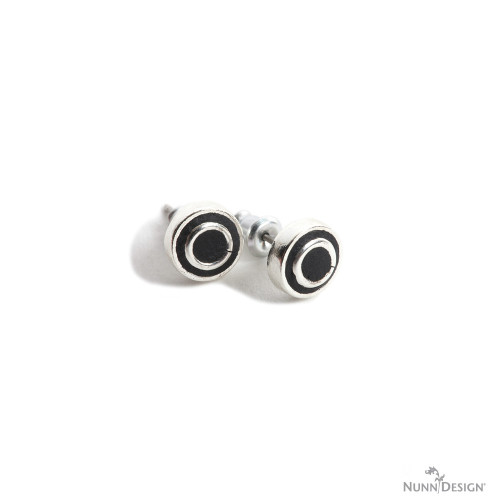 ---
Watch the Video!
[youtube]https://youtu.be/4OfrGrGztpw[/youtube]
Itsy Earrings Mini Tutorial Video: https://www.nunndesign.com/video/itsy-earrings-mini-tutorial/
---
Be Inspired!
---
Shop the Supplies!
---

If you enjoyed reading this post, please subscribe to our blog. Here are 10 Reasons Why to Subscribe and a place to do so!