There are so many ways to use the Nunn Design Open Frame Pendants. We will start by inspiring and nurturing your creativity with this tutorial and video about how to use colorized resin in these little cutie-pies (my neighbor Liz uses that phrase and it is kind of catchy).
---
Be Inspired!
---
Tutorial on How To!
This is a technique that has people scratching their head trying to figure out how it is done. The trick is to apply packing tape on the backside of the Open Frame Pendant prior to pouring your resin.
Materials Needed:
Open Frame Pendant large hexagon – antique gold
Open frame mini pendant square – antique gold
Open Frame Large Circle – antique copper
Open frame mini square – antique silver
Packing Tape
2 Part Resin
Castin' Craft Opaque Pigment
Steps:
1.  Press the open frame large hexagon onto a piece of packing tape and burnish the frame to the tape by rubbing it back and forth on your work surface. This will create a good solid connection between the tape and the frame. This will also keep the resin from seeping out.
2.  Trim the excess tape to allow for easy moving around –the tape is sticky!
3.  Mix the Nunn Design Resin
a.  Prepare your work surface: Read the resin instructions for safety concerns regarding the Nunn Design Resin. When I work with resin, I always:
• Place a large plastic bag over my work surface and tape it down.
• I make sure I have ventilation in my workroom.
• I wear gloves.
• I wear glasses (readers because I can't see anymore. Plus it protects my eyes!).
• I have a pile of wet wipes handy.
b.  Place one cup (included in the Nunn Design Resin Kit) onto your table. For curing purposes it is very important that the resin be an exact 1 to 1 ratio by volume of Part A and Part B. I suggest getting your eyes level with the resin so you can see the lines on the measuring cup. Pour Part A of your resin kit up to the ½ fluid ounce mark on your measuring cup. Pour Part B of your resin kit into the same cup until it is filled to the 1 fluid ounce mark.
c.  Set your timer for 2 minutes. Using the stir stick from your kit, slowly and carefully stir your resin scraping the sides as you stir. Stir for the full 2 minutes. After 2 minutes, scrape both sides of your stir stick on the edge of your resin filled cup. Set the mixture under a warm lamp for 5 minutes. This aids the air bubbles in the resin to rise to the surface and pop.
4.  Use the Castin' Craft Opaque Colorant (red and yellow – to make the orange color). Squeeze a bit out of the top of the bottle and use a toothpick to add a very small amount (the size of the tip of a headpin) of red to the resin – then add a very small amount of the yellow colorant.
TIP – it is much easier to add colorant to get the color you are seeking as opposed to adding more resin to dilute the color.
5.  Once you are satisfied with the color, using your stir stick add your resin to the open frame bezel slowly. Continue to add the resin until you are satisfied with the volume. The resin will dome (or overflow if overfilled)
6.  Once your resin is cured, you may remove the packing tape. If there is tape residue you can rub it off using a wet wipe – if the residue is too sticky you may use something like Goo Be Gone to remove the residue.
7.  If you have resin that has seeped out you may use a pair of scissors to trim away the excess resin – be sure the resin is fully cured!
---
To fill the small open frame with organic matter:
1.  Position your organic matter into the bezel – you can use a pair of tweezers to do this.
2.  Using a stir stick, slowly drizzle the resin into the bezel being careful to not over pour the resin. Using a headpin or toothpick move your organic matter around and press it down into the resin. Continue to press the organic matter down until it stays submerged or not! That is up to you and your aesthetics!
---
Watch the Video!
[youtube]https://youtu.be/JCOTk9UFXtk[/youtube]
Open Frame Pendants Mini Tutorial Video: https://www.nunndesign.com/video/open-frame-pendants-mini-tutorial/
---
Shop the Supplies!
---
Be Even More Inspired!
Here are other ways you can use the Open Frame Pendants!
---
---
Open Frame Pendants as Stand Alones!

---
Resin, Crystal Clay & Glitter Roxs!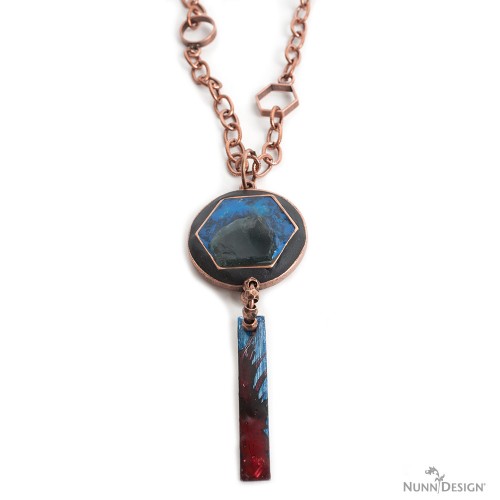 ---
Shop the Supplies!
---
Shop Nunn Design Wholesale
Nunn Design has been supplying jewelry artists with findings for over 20 years. Shop wholesale jewelry findings for creative jewelry makers.
Shop Nunn Design!
---
How to Purchase Wholesale?
If you are interested in becoming one of the many designers who trust their jewelry to Nunn Design Findings, please join us by registering to become one of our wholesale customers!
Please visit our Where to Buy Page for a listing of online stores that sell Nunn Design Findings retail.
---

If you enjoyed reading this post, please subscribe to our blog. Here are 10 Reasons Why to Subscribe and a place to do so!