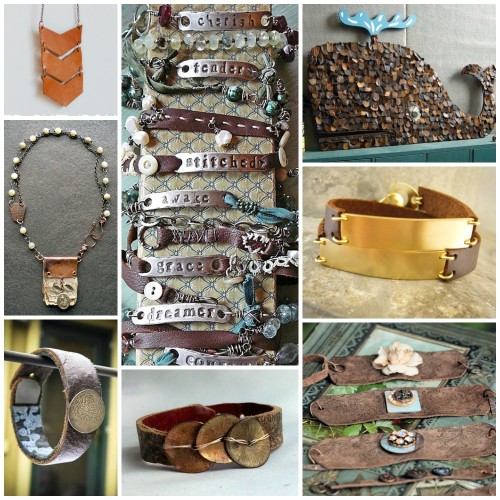 I am in love with the trend of incorporating bits of leather into jewelry. I especially love seeing bits of leather incorporated into soft and worn looking jewelry designs. The age of the leather makes for such rich looking jewelry that is casual, yet elegant at the same time.
Be inspired by these fantastic artists who are all using "bits" of leather in their work.
---
I miss having Sharon Borsavage on our Innovation Team. She does such beautiful work! I love this necklace she created using bits of leather!
https://www.etsy.com/transaction/105618364
---
This will take a wee bit more than a scrap, but it is a cool tutorial by Craftsy designer and blogger Kate Wilkonson! http://www.craftsy.com/blog/2014/12/braided-leather-bracelet-tutorial/
---
Adelia Mae of Owl Kill Studio on Etsy has mastered a great look in "guy jewelry" with her scrap of leather key ring.
https://www.etsy.com/transaction/1064409480?
---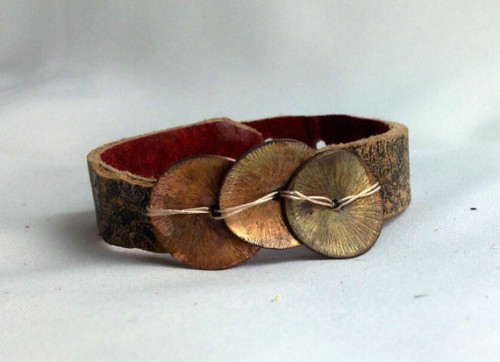 I really like these worn looking scraps of leather bracelets that Chloe D used from Handmade by Chloe D. https://www.etsy.com/listing/161971119/leather-wrist-cuff-with-copper-discs-and?ref=shop_home_active_12
---
Super simple, yet classic bracelets from ZOZi Jewelry Designs incorporate soft leather bits into her jewelry. https://www.etsy.com/listing/80262216/personalized-leather-plate-bracelet-2?ref=shop_home_active_24
---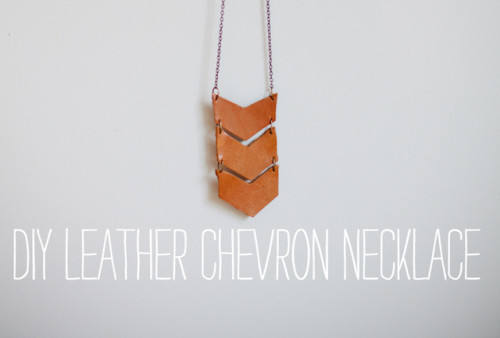 Abi of Vanilla & Lace created a simple tutorial with bits of leather to create this diy-leather chevron necklace. http://vanillaandlace.blogspot.com/2013/11/diy-leather-chevron-necklace.html
---
This is a fun idea for mixing up bits of leather and beads!
http://www.rosietrue.com/shop/all/RST11680
---
This isn't the first time I've featured Carol's Bohemian Cuff Wrap. Her cuffs are a great use of bits of leather that is rubber stamped and embellished. Each pieces comes out unique and one-of-a-kind!
http://www.carolspinski.com/2011/10/bohemian-cuff-wrap/
---
Okay, it isn't jewelry, but this piece of art is an awesome usage of bits of leather!! https://www.etsy.com/shop/dolangeiman/sold?page=3
---
What is there not to love about Nina Bagley's work. She was producing these cool bracelets back in 2009!
http://ornamental.typepad.com/ornamental/2009/03/index.html
Be inspired by additional leather projects in our gallery.
Shop the leather items we have to offer here!
Are you incorporating leather bits into your jewelry? We'd love to see!
---
Shop Nunn Design Wholesale
Nunn Design has been supplying jewelry artists with findings for over 20 years. Shop wholesale jewelry findings for creative jewelry makers.
Shop Nunn Design!
---
How to Purchase Wholesale?
If you are interested in becoming one of the many designers who trust their jewelry to Nunn Design Findings, please join us by registering to become one of our wholesale customers!
Please visit our Where to Buy Page for a listing of online stores that sell Nunn Design Findings retail.
---

If you enjoyed reading this post, please subscribe to our blog. Here are 10 Reasons Why to Subscribe and a place to do so!