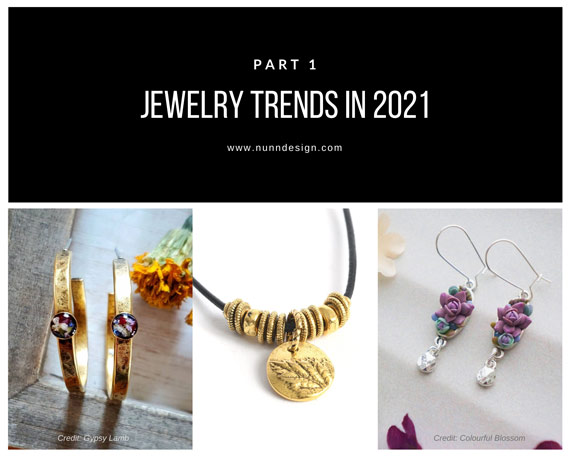 Let's explore the jewelry trends that have been predominate in 2021.
---
Trend 1: Jewelry Created with Accents of Color
Jewelry that is simple and understated fits right in with the trend of wearing our pajama pants to a Zoom meeting. Consumers want to be comfortable, yet have the ability to spice things up quickly and easily.
Adding accents of color with beads and texture is an easy way to make something that is really simple, seem just a little more special. We all crave to be accepted and to belong, so having just the right amount of "special" and "uniqueness" is an important part of creating items that will sell.
Here are some examples of finished jewelry with just the right amount of color accents. Click on any of the images to link to the Nunn Design Gallery where you will be able to shop wholesale all of the findings used to create each jewelry sample.
---
Trend 2: Jewelry that Celebrates the Natural World
A style of jewelry still trending strong into 2021 is jewelry celebrating the natural world. Being cooped up inside leaves us craving the outdoors. Here are several examples of how the natural world can be incorporated into your jewelry.
Embedding Organics into Resin
Credit: April Hiler Designs
One of the ways to capture nature into jewelry is by embedding organics into resin.
---
Credit: Leo and Lynn Jewelry
I love this necklace created by Leo and Lynn Jewelry. It meets the trend of celebrating the natural world and an accent of color!
---
Credit: Meadow Grass Designs
Besides capturing the trend of celebrating the natural world, these earring also hit on another hot trend; HOOPS!
---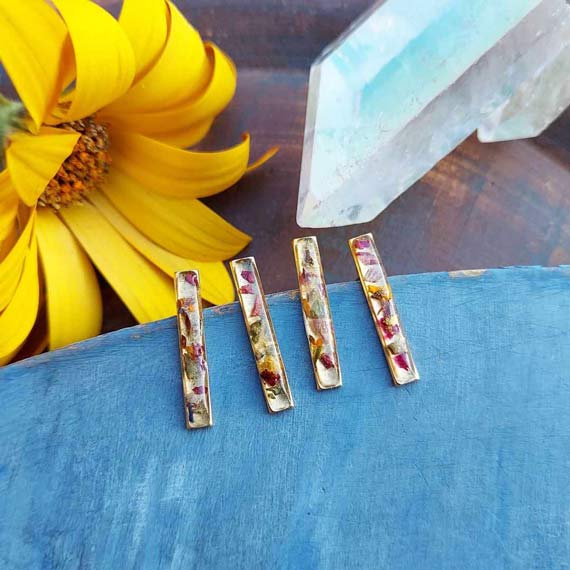 Credit: Gypsy Lamb
I love these bar post earrings by Gypsy Lamb!
---
Incorporating Ephemera with Nature Themes and Resin
Credit: Olive Bella Jewelry
Olive Bella Jewelry captures the natural world with these black and white hand stamped images.
---
Susan of Joeyfivecents incorporates vintage ephemera into her jewelry creations.
---
Incorporating Sculpted Polymer Clay
Nuby of Colourful Blossoms sculpts polymer clay into little succulents, an element of nature that is very on trend!
---
Trend 3: Chunky Chains
Chunky chains are still trending well into 2021. You can create a lot of great looks with the Nunn Design Line of Hoops, Beads and Charms to capture this trend.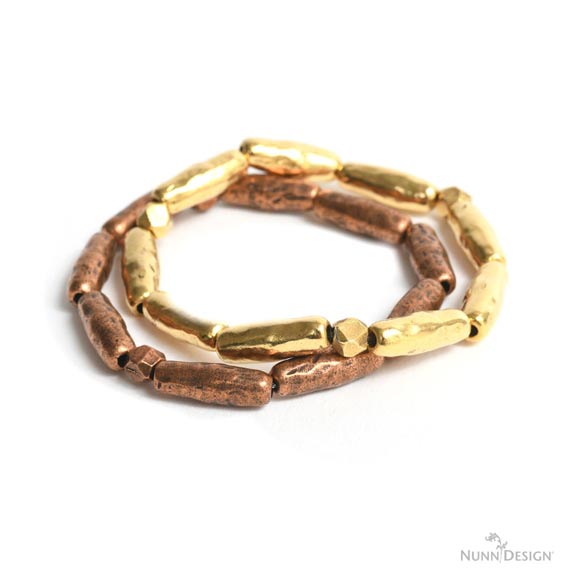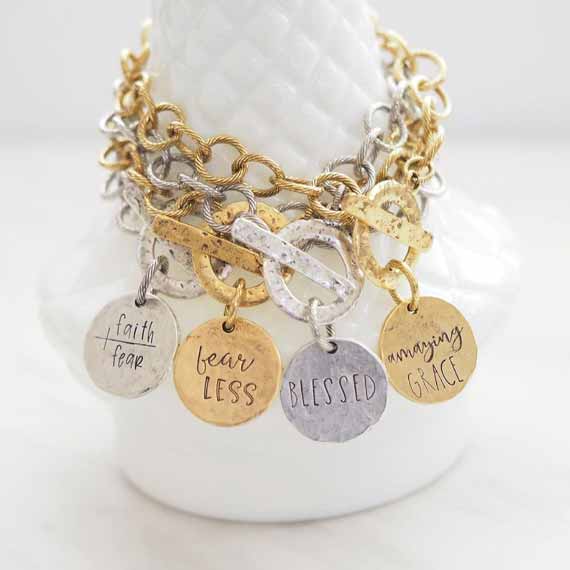 Credit: Sistas with Bad Habits
---
Make sure to watch for our continuation of this multi-part series!
Shop Nunn Design Supplies Wholesale
---
Shop Nunn Design Wholesale
Nunn Design has been supplying jewelry artists with findings for over 20 years. Shop wholesale jewelry findings for creative jewelry makers.
Shop Nunn Design!
---
How to Purchase Wholesale?
If you are interested in becoming one of the many designers who trust their jewelry to Nunn Design Findings, please join us by registering to become one of our wholesale customers!
Please visit our Where to Buy Page for a listing of online stores that sell Nunn Design Findings retail.
---

If you enjoyed reading this post, please subscribe to our blog. Here are 10 Reasons Why to Subscribe and a place to do so!