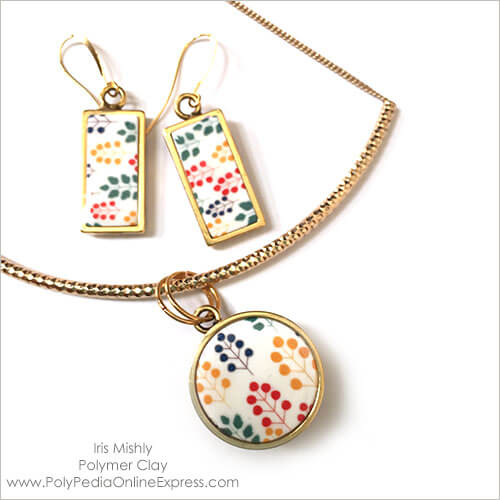 Iris Mishly of Polypedia Online Express has created another great looking tutorial on how to layer, cut and assemble clay beads using several of the Nunn Design open frame pendants. How to use transfers and patterns to create polymer clay beads – A short tutorial
---
Here are a couple shots from Iris' tutorial:



To learn more about how to transfer images onto polymer clay, Iris has this other tutorial that you can purchase. Polymer Clay Tutorial, Alcohol Inks – "Paper, Transfers & Inks."  There is even a 10% off coupon if you are interested; "10%OFF".
---
Here are some additional ways to enjoy Iris' work:
Flickr: http://www.flickr.com/photos/irismishly/
Etsy: http://irismishly.etsy.com
Blog: http://polymerionline.blogspot.com
Facebook: http://www.facebook.com/iris.mishly
Instagram: https://www.instagram.com/irismishly/
---

If you enjoyed reading this post, please subscribe to our blog. Here are 10 Reasons Why to Subscribe and a place to do so!