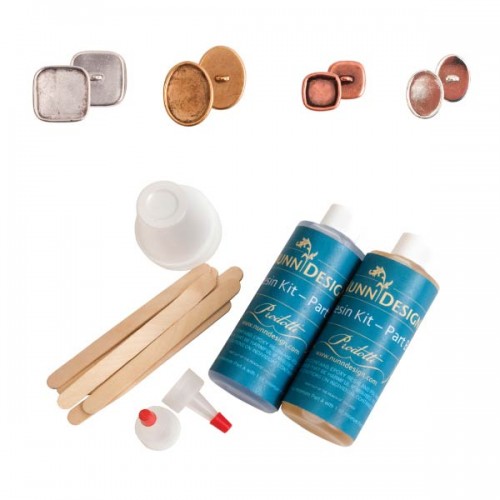 Julie Bean did a great video on Beadaholique showing how to apply resin to objects with uneven backs.  Learn how to make a quick and easy flat surface and how to use the button itself as a template for trimming out your image.  How cool is that?!
Beadaholique.com: How to Apply Resin to Objects with Uneven Blanks and Stamping Blanks
---

If you enjoyed reading this post, please subscribe to our blog. Here are 10 Reasons Why to Subscribe and a place to do so!