You are here:
Learn How to Knot Gems and Pearls – A Resource Guide
Learn How to Knot Gems and Pearls – A Resource Guide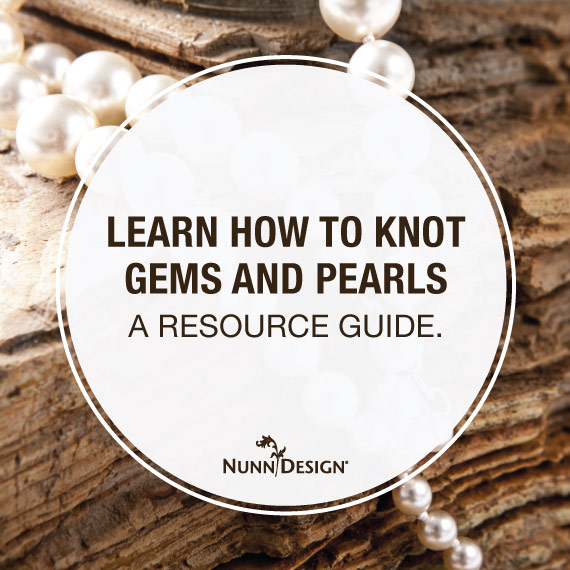 Knotting has been something I have been wanting to master. Seems like a basic skill, but I don't have it down…yet. In the past, I became overwhelmed when it came time to figure out what type of thread and what type of needles I needed to purchase in order to move forward.
I sat down this week and tried to navigate knotting gems and pearls. Here is what my continuing education discovered.
---
Resources: Knotting Gems & Pearls
---
Items Needed for Knotting:
I have identified that I need the following items to knot with (links go to beadshop.com):
Some sites recommend Natural Silk Thread, so I'll go ahead and order some in a No. 4 and No. 6
Beads (that I have)
I'm not sure if I need beeswax, but I might get it anyway.
Thread Clippers (Really? Can't I just use scissors?)
GS Hypo-Cement (this I have)
---
Okay, you skilled knotting pros! What else do I need to purchase to get started learning basic knotting? Let me know in the comments, on social media or email becky@nunndesign.com! Thanks!
---

If you enjoyed reading this post,
please subscribe to our blog.
Here are 10 Reasons Why to Subscribe
and a place to do so!
You may also like to read: