Nunn Design's 2021 Fall Lookbook features April Hiler Designs, Colourful Blossom, Mile High Beads, Cameoko and Little Blue Bus.
These makers have created successful brands using Nunn Design Findings. They have put in the time, done the work and show up day after day to create beauty. They also thrive at running small businesses, shipping orders and doing the not so fun and glamorous parts of running creative businesses.
I love sharing the stories of these makers. Each of us has our own unique story, our own unique journey about how we have come to be where we are. I call these stories our "rites of passage" into choosing to live creative lives.
I hope you are inspired and enjoy learning more about the makers behind the Nunn Design 2021 Fall Lookbook.
---
April Hiler Design
"Showing my work in public was very scary at first. Because I put so much of my own personality into my designs, I felt like any judgement on my jewelry, was a judgement on me personally. Over time, I've become much more confident. My style and aesthetic isn't going to attract everyone, but when you meet a customer who really seems to connect with your work, it can be extremely gratifying."
---
Nuby of Colourful Blossom
"My academic background of Architecture (Environmental Design) & Interior Design has definitely influenced me to incorporate some of the main principles of design to my current pieces such as composition, balance, proportions and color studies & theory. It has also helped me develop a more acute attention to detail."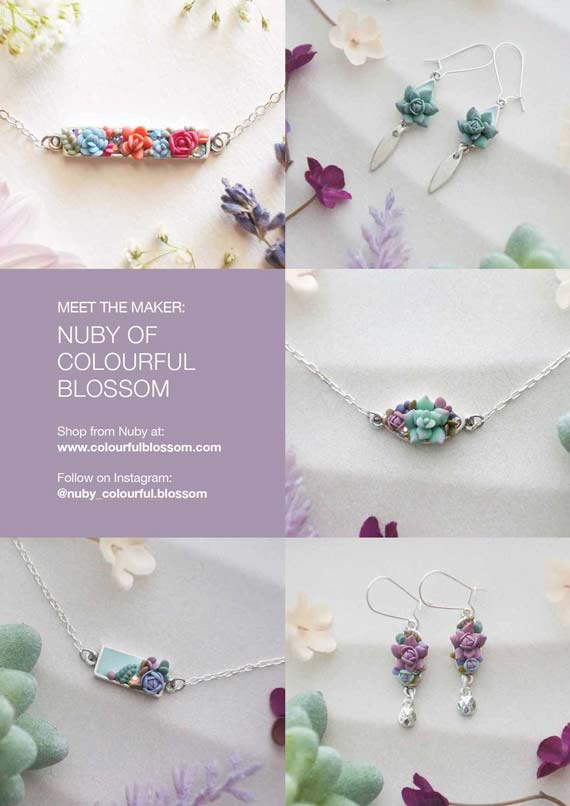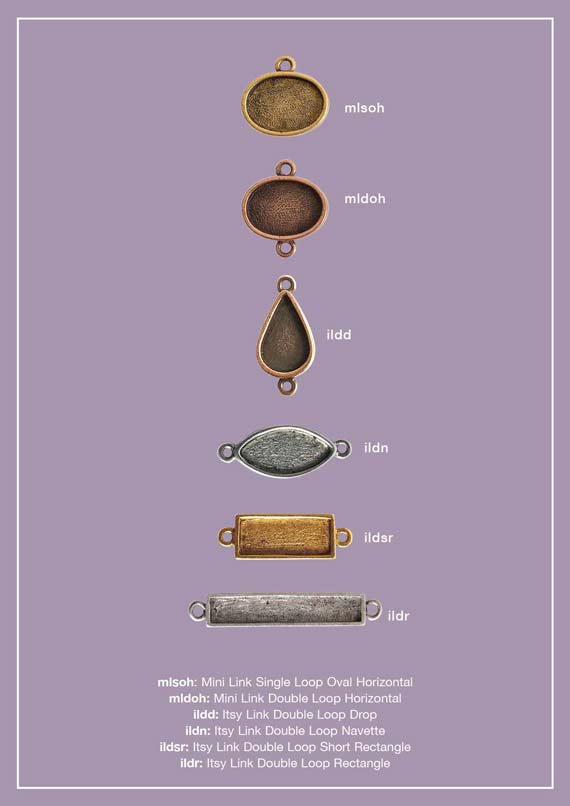 ---
Mile High Beads
"Creating something beautiful with your own two hands is intrinsically joyful and fulfilling. To know that "I made that!" is honestly the coolest feeling in the world! There's also something so peaceful and meditative about the creative process. I sit down, focus on the task at hand, immerse myself in color and gems and sparkles, and when I'm done I have a tangible object that I'm proud of and other people enjoy. It doesn't get much better!"
---
Cameoko Jewelry
Camille started her career path in Photography. After a number of years practicing her trade, as well as spending time observing and studying the fine jewelry world, she started to recognize that jewelry design was a passion.
Once she found herself at home with a newborn baby, away from the corporate world, she had a desire to create with her hands. Cameoko Jewelry was born!
---
Little Blue Bus
"I had been seeing stamped jewelry for a while and had always wanted to try it. I had a vendor who became a great friend at a store that sold stamped jewelry. She was so kind and encouraged me to try it and keep at my jewelry making. I bought a couple of inexpensive metal stamping sets at our local hobby lobby and started practicing. I was hooked! It was so difficult to line up those letters, but I just kept at it."
---
Thank you April, Nuby, Kari, Camille and Brandi for sharing your work and creative journeys with us! We appreciate your support in furthering Nunn Design's mission; Through collaborative relationships, Nunn Design inspires and nurtures creativity.
---
Shop Nunn Design Wholesale
Nunn Design has been supplying jewelry artists with findings for over 20 years. Shop wholesale jewelry findings for creative jewelry makers.
Shop Nunn Design!
---
How to Purchase Wholesale?
If you are interested in becoming one of the many designers who trust their jewelry to Nunn Design Findings, please join us by registering to become one of our wholesale customers!
Please visit our Where to Buy Page for a listing of online stores that sell Nunn Design Findings retail.
---

If you enjoyed reading this post, please subscribe to our blog. Here are 10 Reasons Why to Subscribe and a place to do so!