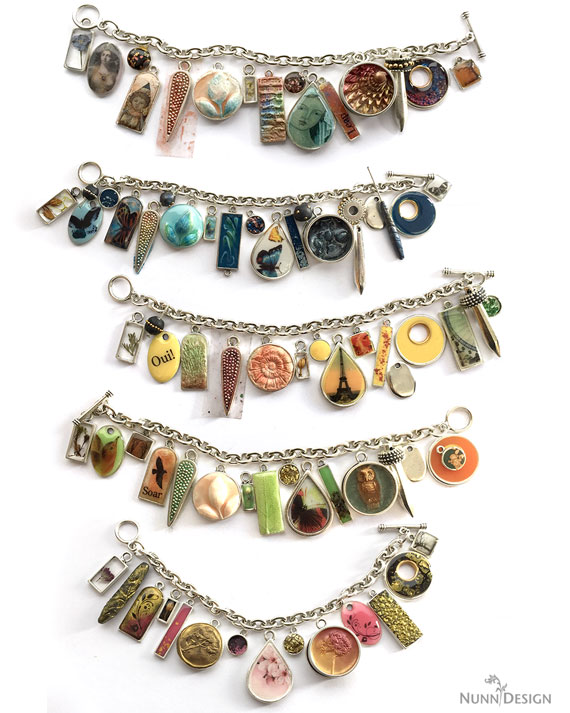 We wrapped up our 2017 teaching schedule with our Nunn Design Fall Art Retreat. The evening started in the warehouse of the Nunn Design office with students working through several "Tables of Decisions" to help them begin thinking about color, texture and imagery. Starting this design process the night before allowed us time to move through many different techniques in a short period of time over the course of the retreat.
---
This was the class project that I was teaching.
Throughout the weekend we learned and created pieces using over 15 different techniques to make up this charm bracelet sampler of pieces. Students were encouraged to create a bracelet that was uniquely their own, a task that was done with great success! Here are some of the beautiful bracelets created by the 2017 Nunn Design Fall Retreat Students.
---
2017 Nunn Design Fall Retreat Student Creations!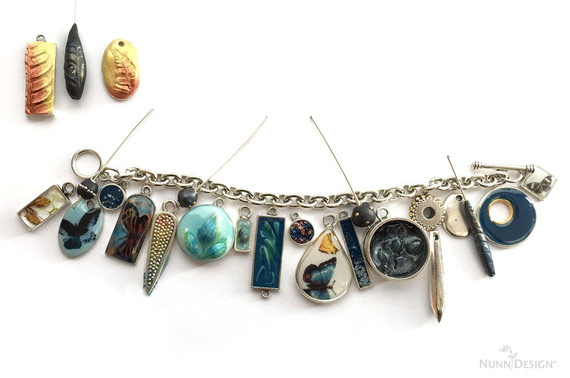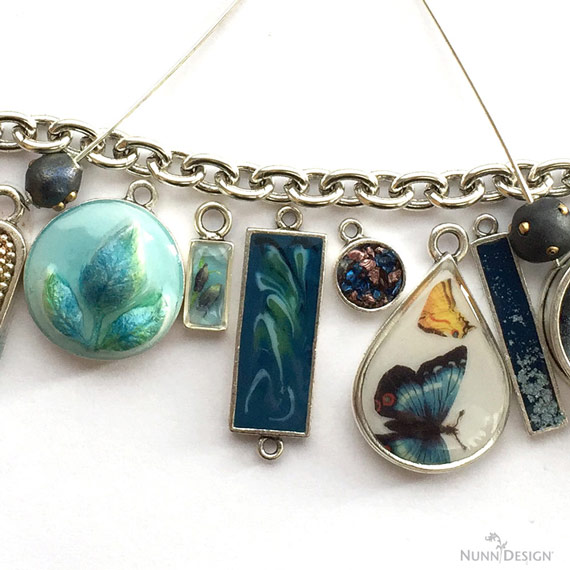 Credit: AJ
---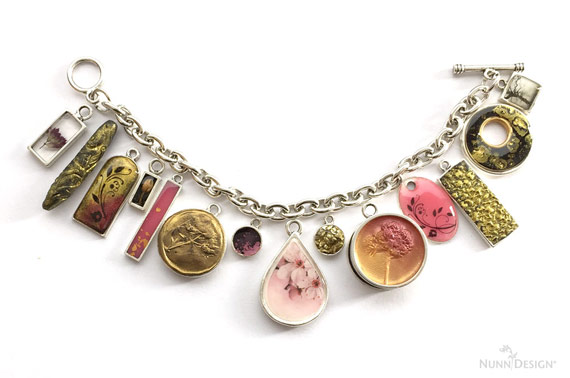 Credit: Heather
---

Credit: Heidi
---

Credit: Jeanette
---

Credit: Joellyn
---

Credit: Judy
---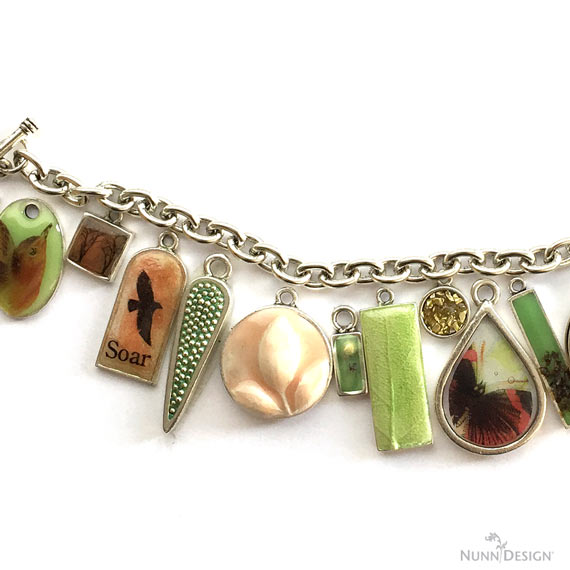 Credit: Lorri
---

Credit: Myko
---

Credit: Kellie
---

Credit: Suze
---

Credit: Suzie
---
Lovely, wouldn't you say! Thank you everyone for a great class!
---

If you enjoyed reading this post, please subscribe to our blog. Here are 10 Reasons Why to Subscribe and a place to do so!