Once you know how to mix Nunn Design 2-Part Resin, it is easy to master adding Opaque Pigments to create on-trend colorized resin. The trick to this process is mastering the formulas for mixing the colors! Heather, of Team Nunn, has sat down during several Nunn Design Art Days to figure out the formulas for Pantone colors for all of us to use.
DOWNLOAD PANTONE COLORS CHEATSHEET PDF!
---
Products Used in Pantone Formulas:
You can make so many colors using Castin' Craft Opaque Pigments and Nunn Design 2-Part Resin.  With these ingredients you can make all of the colors in the Pantone Cheatsheet.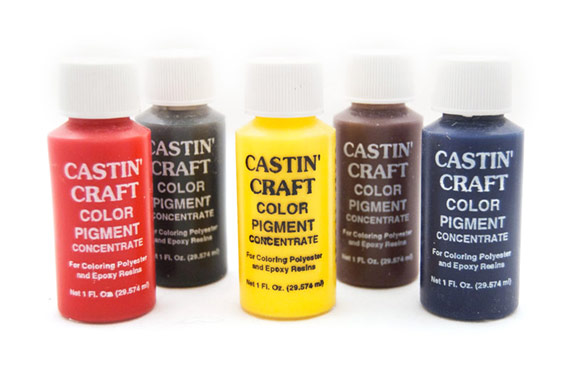 Shop Wholesale:
---
How To Use the Pantone Formulas:
Step 1: The first step is to mix up some Nunn Design Resin.
Learn how in the cheatsheet or more in depth in this blog post: Making Resin Easy! How to Store, Prep, Mix, Pour and Cure Nunn Design Resin!
Step 2: Once you've mixed your Nunn Design Resin, pour 1 tsp into a separate cup.
Step 3: Pull out your colorants and toothpicks and find the formula of your choice in the cheatsheet.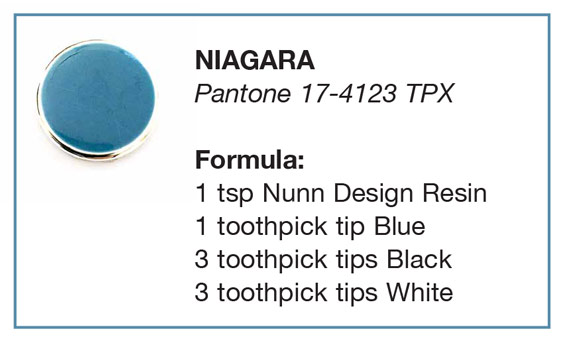 The formulas include "tiny toothpick tip," "toothpick tip," and "large toothpick tip" measurements for the colorants.
Here is a video going over the process of colorizing resin: How to Colorize Nunn Design Resin with Pigments with Becky Nunn | Fusion Beads
Step 4: Mix in your colorants and then apply to your project!
---
Shop Nunn Design Wholesale
Nunn Design has been supplying jewelry artists with findings for over 20 years. Shop wholesale jewelry findings for creative jewelry makers.
Shop Nunn Design!
---
How to Purchase Wholesale?
If you are interested in becoming one of the many designers who trust their jewelry to Nunn Design Findings, please join us by registering to become one of our wholesale customers!
Please visit our Where to Buy Page for a listing of online stores that sell Nunn Design Findings retail.
---

If you enjoyed reading this post, please subscribe to our blog. Here are 10 Reasons Why to Subscribe and a place to do so!