You have heard me sing the praises of the polymer clay in the past, and this post will be no exception. Even if you aren't into polymer clay, the inspiration and ideas that these artists come up with continually inspire me. I learn a lot from polymer clay artists and am grateful for all that continue to practice their art and provide information. This is a very generous group of artists with their knowledge and sharing. If you see an artist here, please share their work. They all need to hear our appreciation for their inspiring work!
---
Be Inspired!
Love these polymer clay pieces created by Etsy Artist, Genny of Artemisia. Genny ships her lovely creations all over globe from Padua, Italy. Follower her on her instagram @atharesya.
---
I'm not sure if this artist creates her piece with Polymer Clay, but I'm nuts-o over them! Jewelry created by Etsy Artist Cheryl Lee of Elemental Urchin. Follow her on Instagram for many more images.
---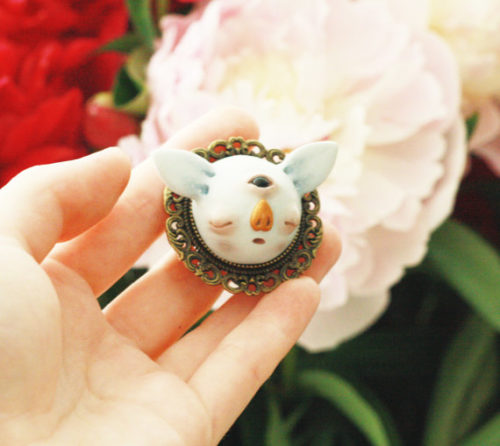 I think I'm fudging a bit on this one too. I'm not sure what this wonderful Russian artist is using as her medium, but I just couldn't help sneak her in! You will need to follow this Etsy artist, Daria of Lapkas Arts on Instagram if you want a chance to purchase one of her creations. @lapkas_arts
---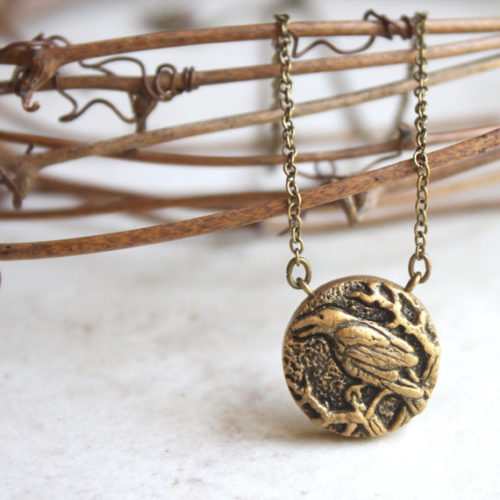 I love these pieces by Etsy Artist, Margaret of Gwydions Garden.  
---
Totally crazy about these more modern pieces by Russian polymer clay artist Olga Ledneva. Visit Olga on Facebook and Flickr to see more of her beautiful work.
---
Learn How: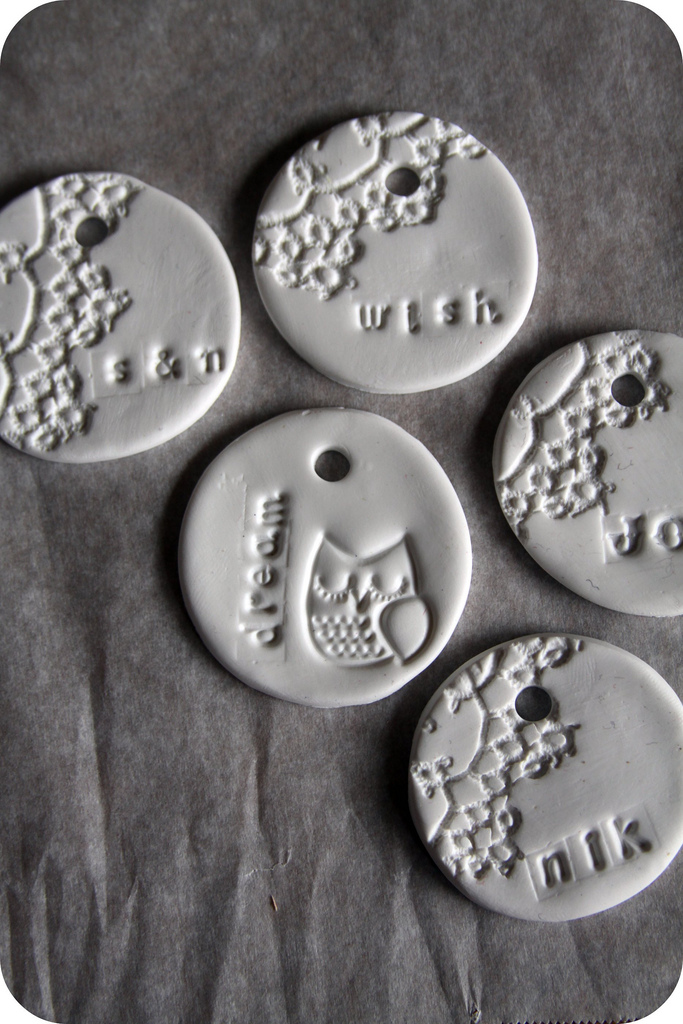 I think these clay ornament tags from Nikki at Whimsy Love are just oh so cute! Although Nikki was creating these great tags years ago, they would still make a great craft night project!
Iris Mishly has some interesting tutorials on how to use Memory Wire Bracelets with polymer clay beads.
---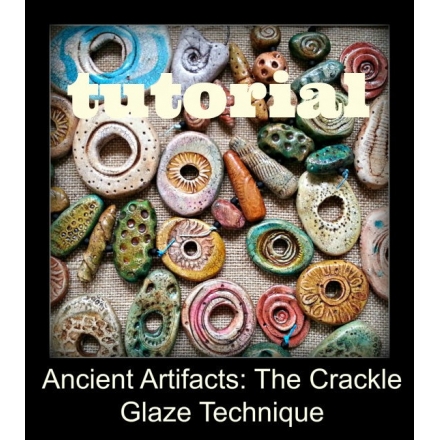 Staci Louise Originals has a great looking tutorial download that teaches how to create this crackle glaze look. This looks interesting!
---
Eugena Topina of Polymer Tutorials has a step-by-step PDF tutorial available to purchase, showing how to make "Wonder Stamps." This too could be fun to investigate.
---
This is a killer tutorial on how to test metallic paints on polymer clay that Ginger for The Blue Bottle Tree blog created. A post like this takes time! Thank you Ginger!
---
Barbara from Colorful Crafts has a great tutorial on her blog walking you through how to create and use a double-sided mold.
---
How cool is this cheat sheet? Not sure where to source it, but there is a web address on the image.
---
I have been really interested myself about liquid polymer clay. Sounds like fun! Here is a video I came a cross on Polymer clay TV about playing with liquid polymer clay and Punchinella.
And here is another video on translucent hollow beads using liquid polymer clay by Sandrartes. This is really cool!
---
This tutorial from Genevieve Williamson's blog on how to size polymer rings seems really helpful. 
---
Some Cool Tools for Polymer!
I love all of these stamps from Etsy Artist, Giselle of Giselle No 5.
---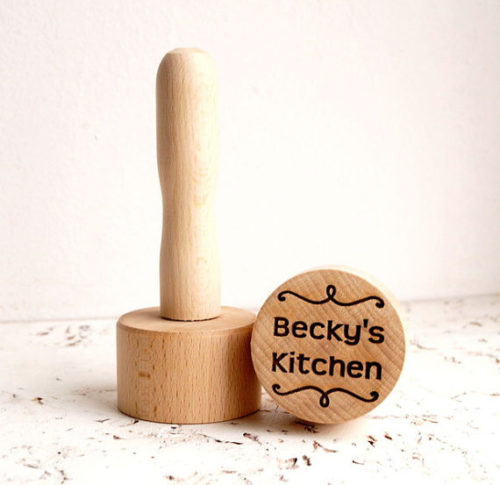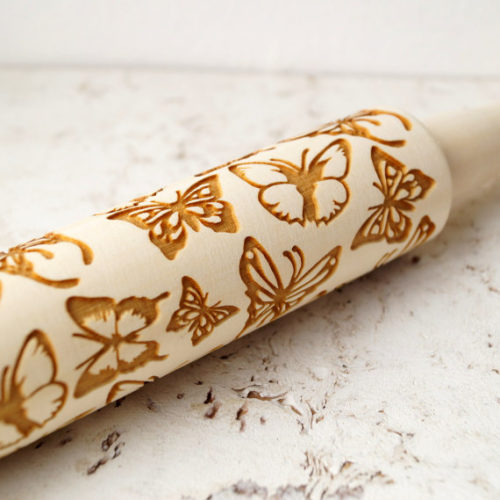 Do you think these would work for polymer clay? Maria Konstantin on Etsy creates these great rollers and such for baking, but I think they would work great for clay too!
---
Wow. A lot of stuff, huh? I had a great time researching all of this, so hope you had a great time being inspired by it! What were some of your favorite artist, tutorials or inspirations?
---
Shop Nunn Design Wholesale
Nunn Design has been supplying jewelry artists with findings for over 20 years. Shop wholesale jewelry findings for creative jewelry makers.
Shop Nunn Design!
---
How to Purchase Wholesale?
If you are interested in becoming one of the many designers who trust their jewelry to Nunn Design Findings, please join us by registering to become one of our wholesale customers!
Please visit our Where to Buy Page for a listing of online stores that sell Nunn Design Findings retail.
---

If you enjoyed reading this post, please subscribe to our blog. Here are 10 Reasons Why to Subscribe and a place to do so!