In my opinion, polymer clay does not receive the attention that it so deserves. Polymer clay is polyvinyl chloride that will harden when properly baked. It is a great art medium for mixed media jewelry artists to use with rubber stamps and acrylic paints. With this post I hope to inspire you to open your mind to the possibilities.
---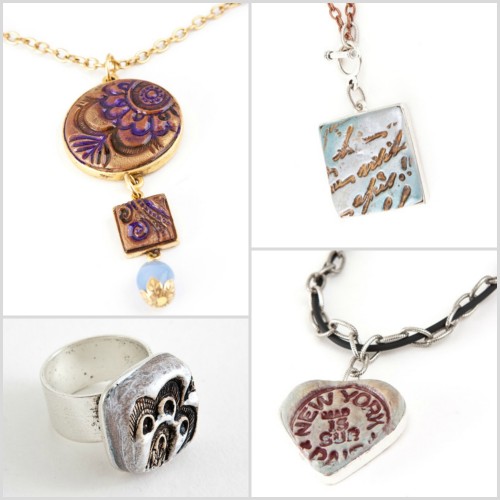 Mary Lynn Maloney did this how-to video for us some time ago; however, it is still a great video showing how to texturize polymer clay with rubber stamps and how to colorize with acrylic paints.
Video: Textured Polymer Clay Tutorial
---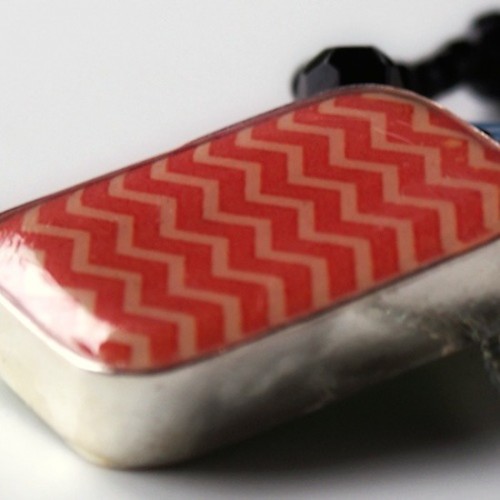 In this great tutorial from Mod Podge, they walk you through the steps of transferring an image onto polymer clay to create these great contemporary chevron designs.
Tutorial: Chevron Polymer Clay Pendant DIY
---
Here is another oldie but a goodie from Mary Lynn showing you how to transfer a collage sheet image onto polymer clay.
Video: http://nunndesign.com/video/stamping-and-transferring-onto-polymer-clay/
---

Christi Friesen is a world famous polymer clay artist and is known for her fun personality and creative style. Here we see Christi walking through the steps of using the Nunn Design Keepsake Pendants to create fun polymer pieces.

Here Christi shows how to use the Open Back Bezels with UV Resin.
---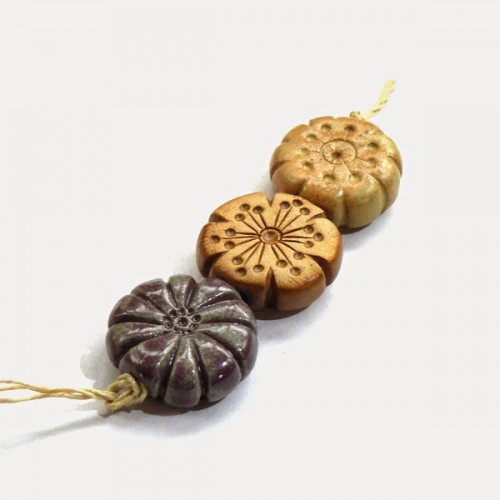 This looks way cool and so very doable! Caroline from the UK did this great tutorial for Art Jewelry Elements Blog.
http://artjewelryelements.blogspot.com/2014/05/spring-flower-bead-tutorial.html
---
This tutorial is in French, but the pictures sure look cool!
http://pinklily.canalblog.com/
---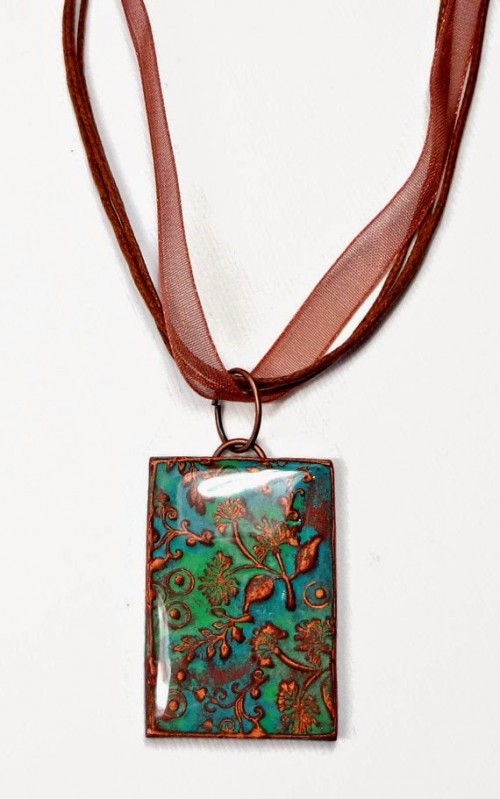 BeadazzleMe has lovely tutorials on their Etsy site. I especially like this tutorial where she is showing how to create molds using polymer clay:
http://beadazzleme.blogspot.com/2014/04/polymer-clay-free-tutorial-making-mold.html
https://www.etsy.com/transaction/1012811526?
---
I'm pulling out all the oldies here! This tutorial was a project from Susan at Rubber Stamp Tapestry, inside a Nunn Design Grande Heart Pendant
http://nunndesign.com/project-natures-path-pendant/
---
Kathy at Polymer Clay Central has this great tutorial showing how to create your own stamps with a handle and all!
http://polymerclaycentral.com/claystamps.html
---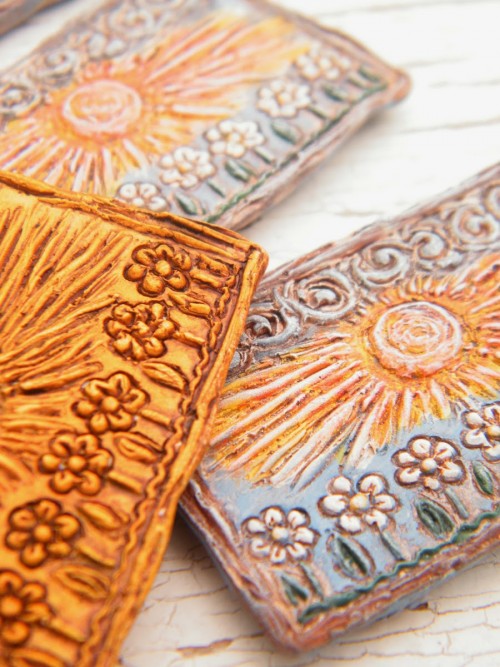 In both of these tutorials from Art Jewelry Elements, Rebekah Payne walks us through her process of creating a Doodled Stamp and then using it!
http://artjewelryelements.blogspot.com/2014/04/behind-scenes-at-tree-wings-studio.html
http://artjewelryelements.blogspot.com/2014/05/stamp-doodling-part-2.html
---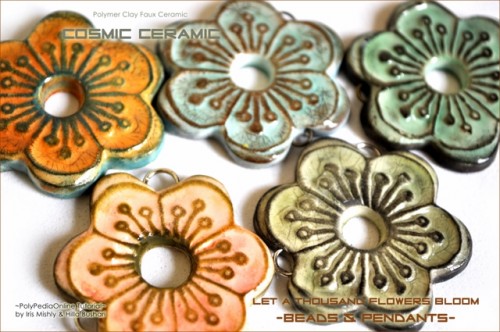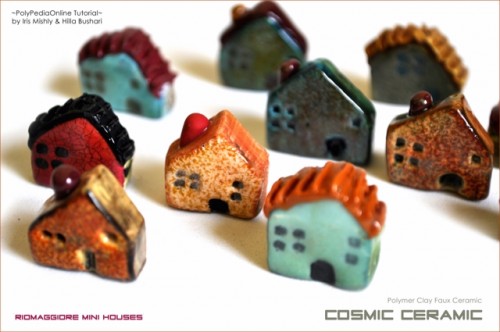 Explore the world of creating polymer clay faux ceramic pieces with these Cosmic Ceramic tutorials on PolyPediaOnline.
http://www.polypediaonline.com/cosmic-ceramic-polymer-clay-faux-ceramic-tutorial.html
---
Oh my! I'm telling you! This is killer stuff. I hope that you will share this post with others so they too can be inspired!
---
Shop Nunn Design Wholesale
Nunn Design has been supplying jewelry artists with findings for over 20 years. Shop wholesale jewelry findings for creative jewelry makers.
Shop Nunn Design!
---
How to Purchase Wholesale?
If you are interested in becoming one of the many designers who trust their jewelry to Nunn Design Findings, please join us by registering to become one of our wholesale customers!
Please visit our Where to Buy Page for a listing of online stores that sell Nunn Design Findings retail.
---

If you enjoyed reading this post, please subscribe to our blog. Here are 10 Reasons Why to Subscribe and a place to do so!