You are here:
Preview of the Nunn Design 2019 Summer Collection-New Cuff Bracelets + Irish Waxed Linen Thread
Preview of the Nunn Design 2019 Summer Collection-New Cuff Bracelets + Irish Waxed Linen Thread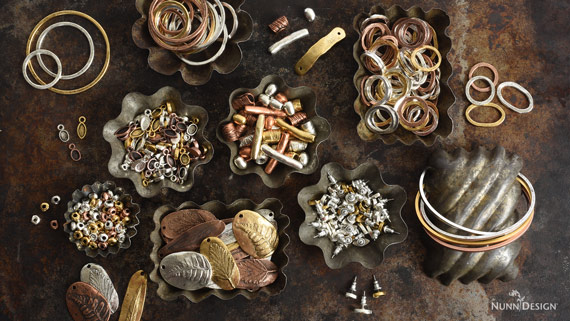 June 6th, 2019 Nunn Design releases the 2019 Summer Collection. This is part of a series of posts in which we highlight the full collection. Each blog post will provide all of the fine details – hopefully inspiring you to create!
---
New Cuff Bracelets!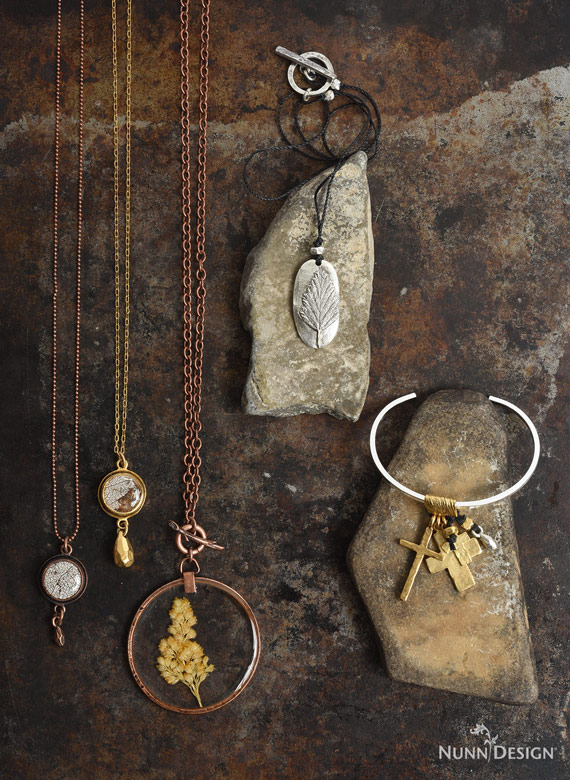 Brass cuffs are formed from a square 10-gauge wire and plated with copper, 24k gold and .999 fine silver. Cuffs are then oxidized to provide an aged look to the precious metal. Cuffs are sold in bulk packs of 3 pieces. All of this process is done in the USA.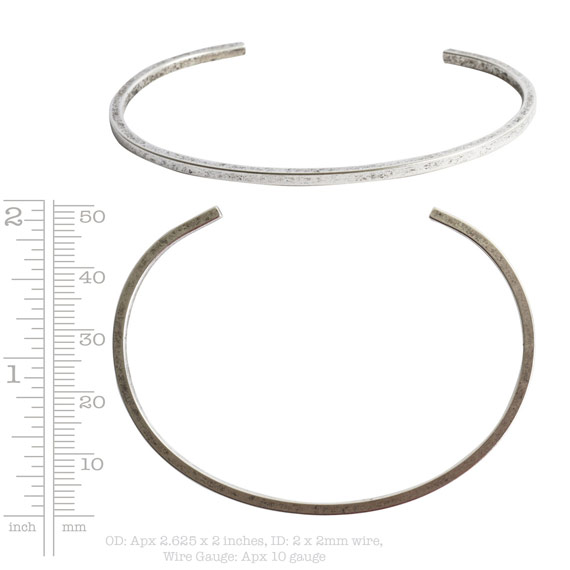 ---
12 Ply Crawford Waxed Linen Thread
It has been my goal this year to learn how to do basic knotting. After doing some research, I came to the conclusion that we needed a knotting thread that would easily work with our cast beads in the Nunn Design Findings Line. We selected a 12 ply Waxed Linen Thread manufactured by an industry leader, Crawford Thread Company. 12 ply thread is sold in 10-yard increments and wound on a Nunn Design card.
---
Save the Date!
Make sure to mark your calendar for June 6th and keep your eyes peeled for the remaining 2019 Summer Collection features over the next week!
---
Join the Nunn Design Wholesale Facebook Group for a Watch Party on June 6th.
I will be going over the full 2019 Summer Collection and showing you samples and will be available to answer questions you might have during the watch party. This is a private group and you need to sign-up to be invited. There are only a couple of steps to accept our invitation to be part of the Facebook Group. Send Cheryl@nunndesign.com the email address you used to create your Facebook account if you would like to be invited. 
---
How to Purchase Wholesale?
If you are interested in becoming one of the many designers who trust their jewelry to Nunn Design Findings, please join us by registering to become one of our wholesale customers!
Nunn Design primarily sells wholesale, but we do offer Retail Kits and Retail Buy & Try Programs for certain projects. For all other findings, please visit our Where to Buy Page for a listing of online stores that sell Nunn Design Findings retail.
---

If you enjoyed reading this post,
please subscribe to our blog.
Here are 10 Reasons Why to Subscribe
and a place to do so!
You may also like to read: