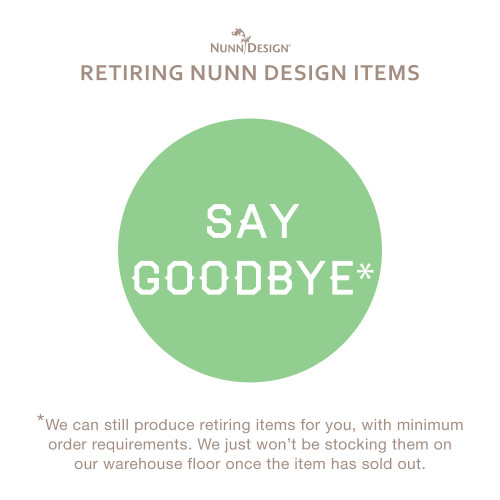 Each year we comb through our product line and make tough decisions about what to let go of from our everyday line. Some of the items we let go of are due to lack of sales, but in other cases it is due to manufacturing. Regardless, it is time to retire items and prepare for the new 2016 Winter Collection that will be here before we know it.
Retiring items are 20% off while supplies last. If for whatever reason you purchase a retiring item, design with it and decide you love it; we can still produce it for you. We just won't be stocking them on our warehouse floor once the item has sold out. There are minimum requirements and such, so if you are interested in learning more, contact Cheryl at Cheryl@nunndesign.com.
Shop what is retiring and on sale for 20% off!
---
1. Retiring Nunn Design Bezels!
These are some great bezels to purchase for 20% off of wholesale.
Button Shanks Large Oval
Button Shanks Small Oval
Framed Pendants Small Circle Double Loop
Grande Pendant Oval Double Loop
Grande Pendant Squares Double Loop
Deep Bezel Circles
Ornate Large Pendant Oval Double Loop
Ornate Large Pendant Rectangle Double Loop
Raised Tag Grande Circle Double Loop
Raised Tag Grande Square Double Loop
Raised Tag Mini Circle Double and Single Loop
Raised Tag Mini Square Single Loop
Raised Tag Small Circle Double and Single Loop
Here is some inspiration of what you could create with these retiring items!
---
2. We are Retiring our Collage Sheets & Transfer Sheets! All 20% Off!
If you are planning on teaching, these resized collage and transfer sheets are ideal!
---
3. We are Retiring Some Charms! All 20% Off!
I still love these charms! I hope you will too!
Young Lily Petal Charm
Snail Charm
Medallion Herald
Medallion Protector
Medallion Reconcilier
Medallion Sower
Medallion Tutor
Be inspired to create with these great retiring items.
---
4. Snag Some Vetri Lace! 20% Off!
Vetri Lace pieces are brass, lightweight and great for nesting inside of another bezel or using as a stand-alone! Many of these Vetri Lace pieces work nicely with our glass domes.Vetri Beaded 14 Oval
Vetri Beaded 18 Oval
Vetri Beaded 25 Oval
Vetri Lace 13 Circle
Vetri Lace 18 Circle
Vetri Lace 18 Oval
Vetri Lace 25 Oval
---
5. Crystal Chaton Kits! Traditional and Ornate Kits all 20% Off!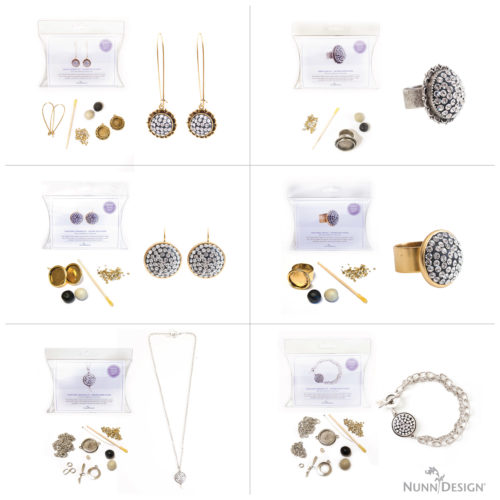 I hope you will take advantage of these great kits going on sale! They are super fun to do with a gaggle of friends on a girls (and boys) night out! Great gifts too! Kits include everything except tools!
---
6. Findings!
There are a couple of findings that are retiring that will definitely be worth taking a look at!
Flat Tag Grande Toggles
Decorative Connectors
Fern Toggle Bars
Key Toggle Bar
Beadcap 9mm Limpet
Ring Adjustable Small Square
Shop Here: all of the 2015 Retiring Items
---
Shop Nunn Design Wholesale
Nunn Design has been supplying jewelry artists with findings for over 20 years. Shop wholesale jewelry findings for creative jewelry makers.
Shop Nunn Design!
---
How to Purchase Wholesale?
If you are interested in becoming one of the many designers who trust their jewelry to Nunn Design Findings, please join us by registering to become one of our wholesale customers!
Please visit our Where to Buy Page for a listing of online stores that sell Nunn Design Findings retail.
---

If you enjoyed reading this post, please subscribe to our blog. Here are 10 Reasons Why to Subscribe and a place to do so!