A super trend that is very strong within our community of jewelry makers, is a trend that involves the techniques of stringing and knotting.
Over the years, I have seen trends come and go. It typically goes through patterns and cycles, but to be honest, since Covid, I am having a heck of a time seeing patterns. What I do know is that we often return to the "basics". We return to basic jewelry making skills and basic findings. It is almost like comfort food.
Within the collection of Nunn Design Findings, we offer a selection of beads, spacers, charms and pendants that continue to be very strong sellers for us.
Before we dive into that, let's start with a bit of fun!
---
Super Trend! Stringing & Knotting Inspiration!
Here are some examples of beautiful jewelry being created with these techniques.

@andreafohrman

@chanluu

@canyonleaf

@andreafohrman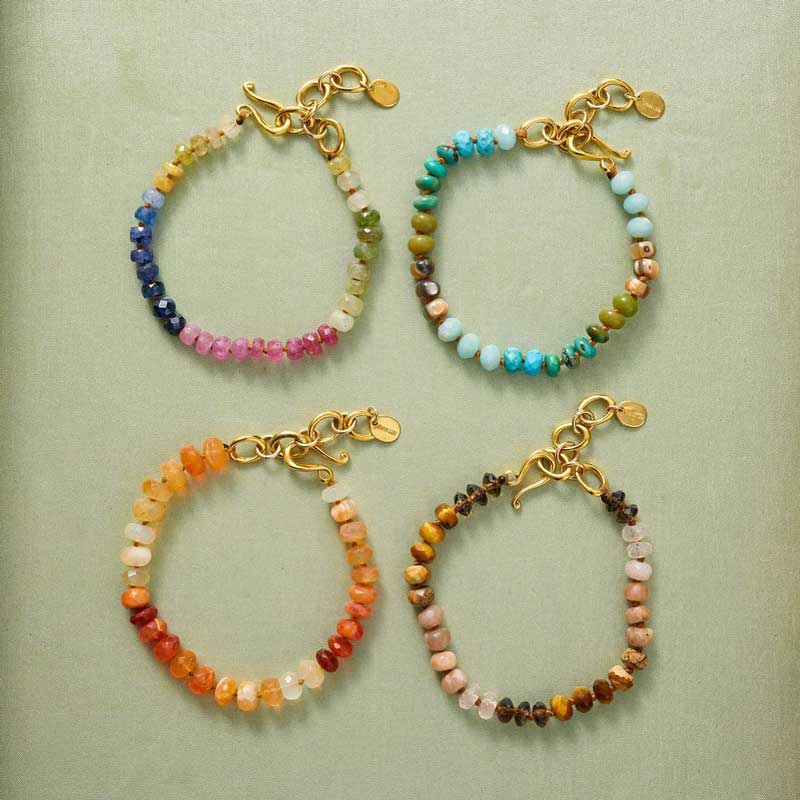 @chanluu

@chanluu

@chanluu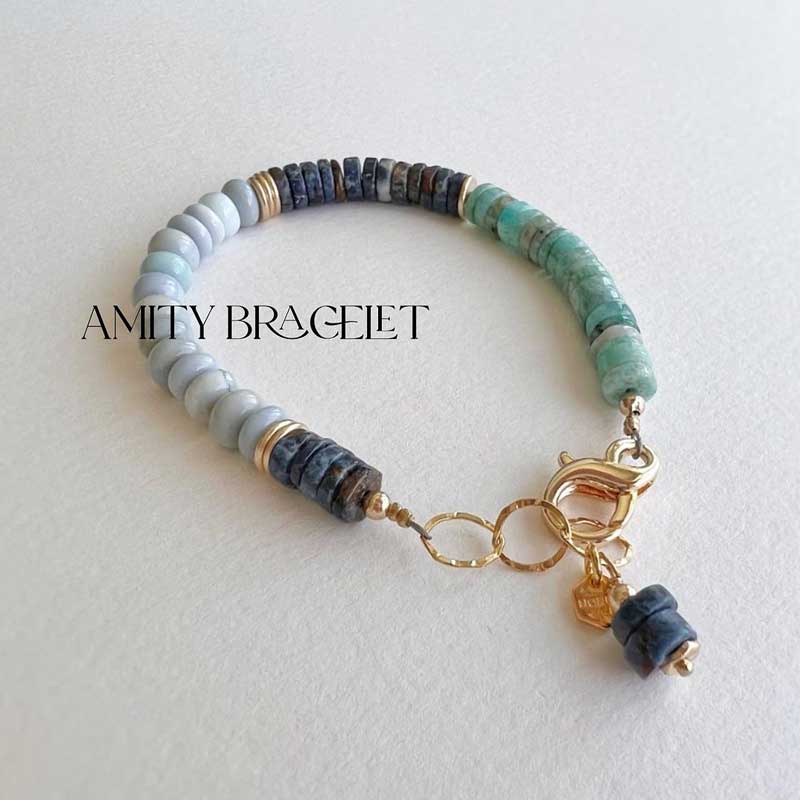 @honeyandicejewelry

@jansetbilgin

@honeyandicejewelry

@jansetbilgin

@kompsos

@lfjewels

@nestprettythings

@meredithwaterstraat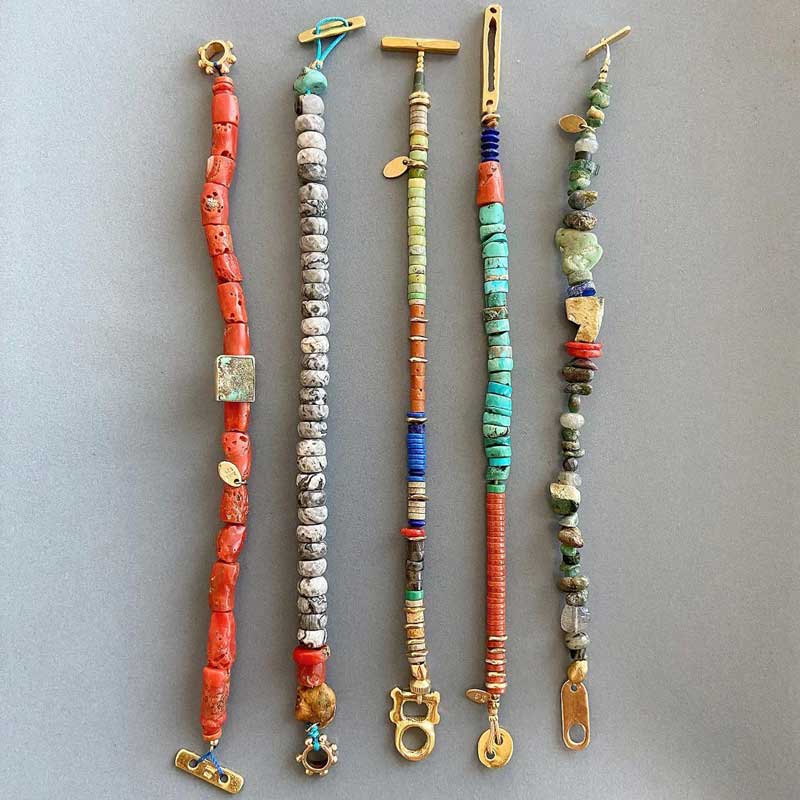 @jansetbilgin

@nestprettythings

@peridotfinejewelry
---

Nunn Design has you covered! Dig out all those beads, stringing supplies and Nunn Design accents of beads, spacers, charms and pendants.
Nunn Design Metal Beads are cast in the USA with imported lead-free pewter.
Next, they are cleaned and plated in the USA with precious imported metals. Copper, 24k gold and .999 silver.
Once they are quality controlled, they are counted and packaged into easy to purchase quantities.
Here are some highlights of the beads & spacers to get you started!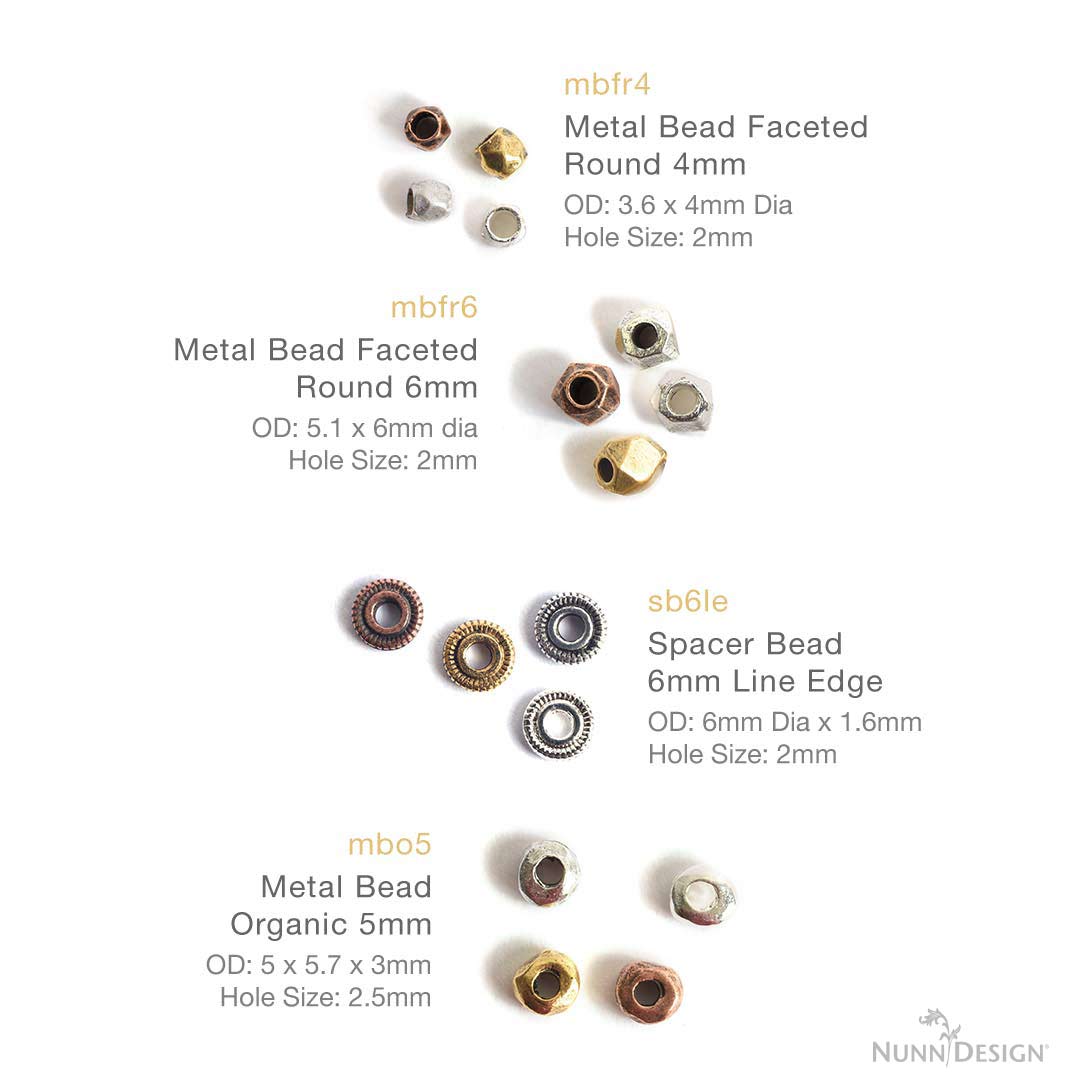 ---
3 Bracelets with Nunn Design Metal Beads:
Take a peek at three bracelets I whipped up using red beads and a variety of Nunn Design Metal Beads. I love the Spacer Bead 6mm Lined Edge (sb6le) as well as our Metal Bead Organic 5mm (mbo5)!
Spacer beads are a must-have for jewelry making. Why are they so great? Well, they're like the magic touch for your jewelry pieces. They add stylish dividers between your larger beads, adding that extra oomph to your necklaces, bracelets, and earrings. They not only make your jewelry look fantastic but also help keep everything evenly spaced and balanced.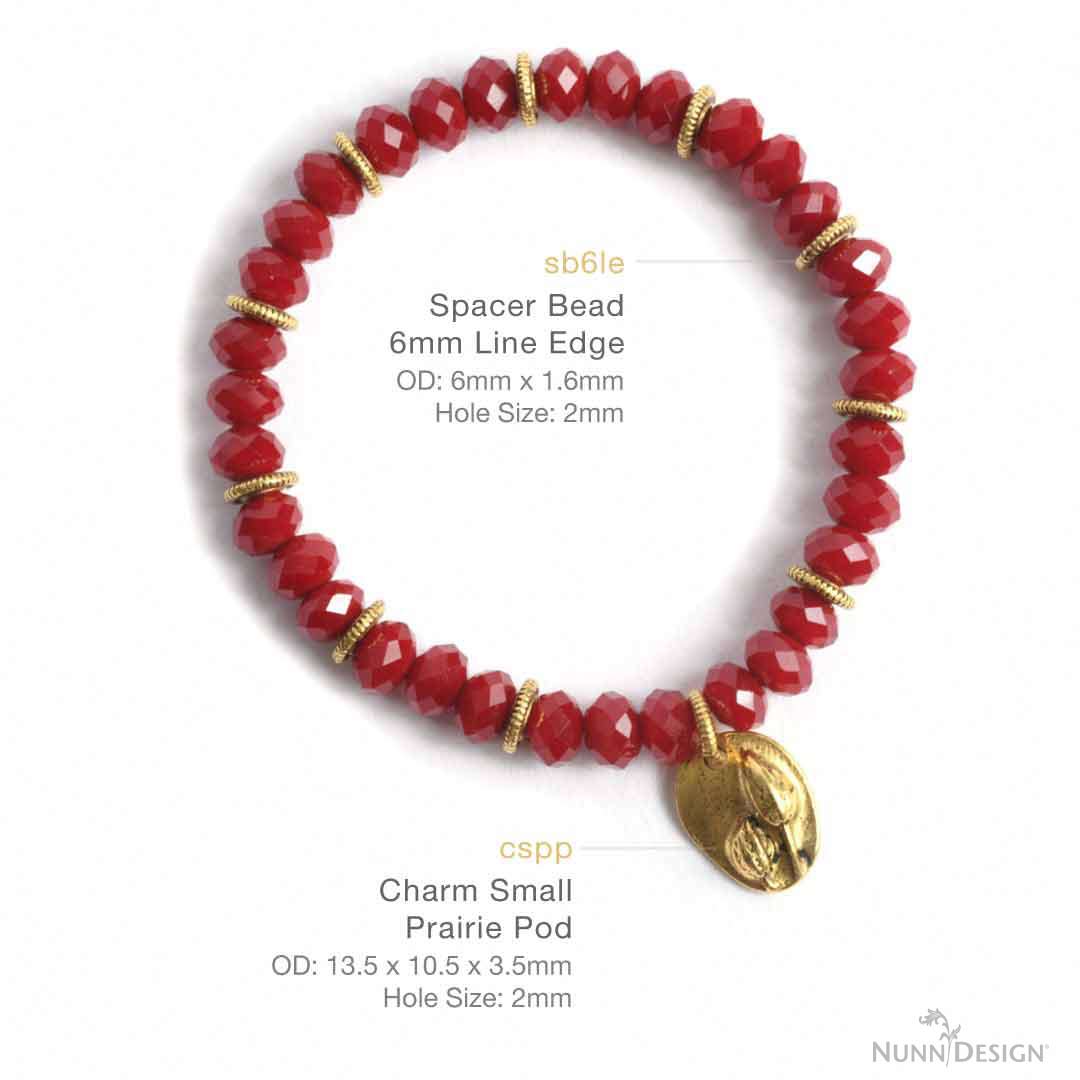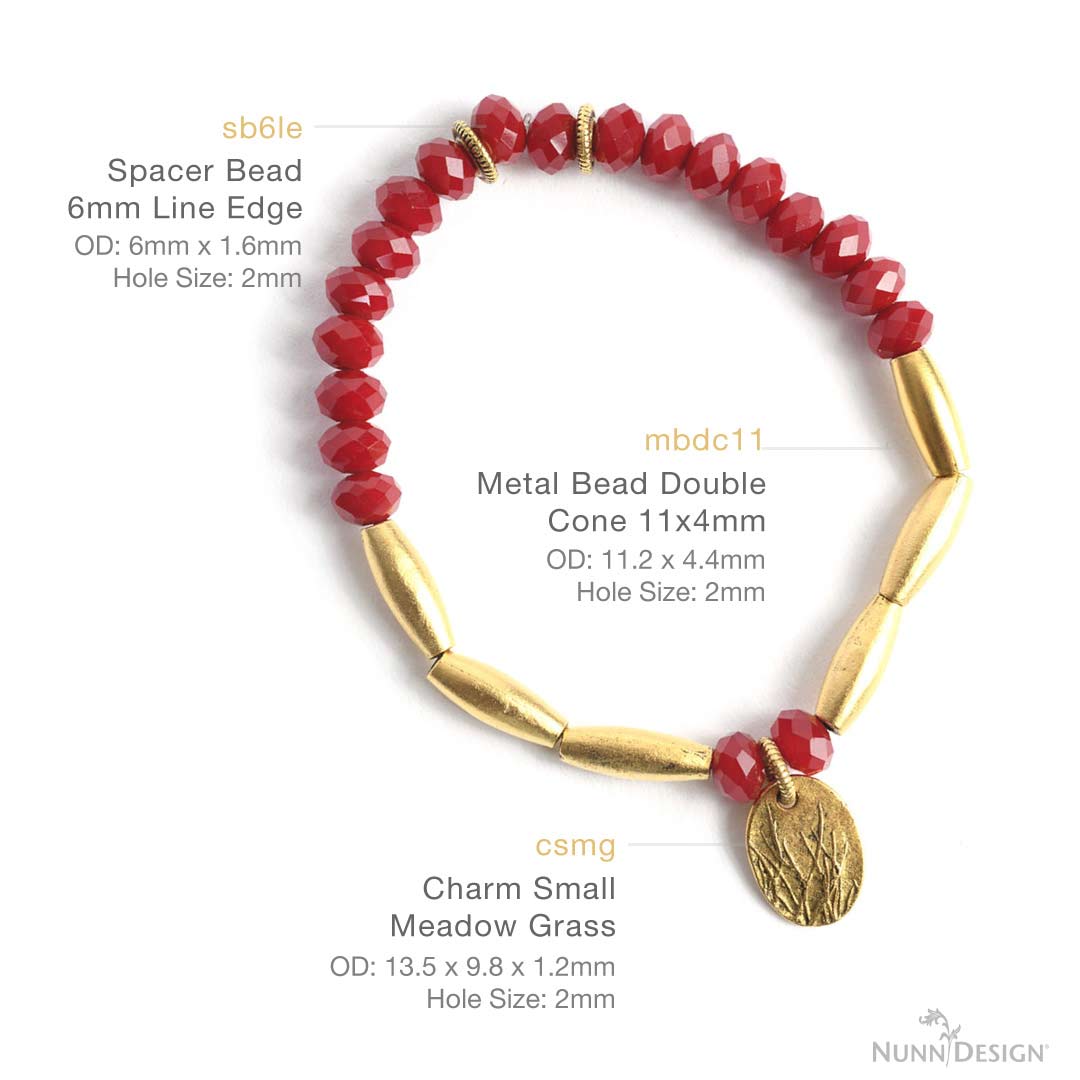 ---
Share Your Wishlist with Us:
We want to hear from you! Do you have specific metal bead styles or designs in mind that you'd like to see included in our collection? Your suggestions and preferences are highly valued, so please don't hesitate to reach out to me at becky@nunndesign.com with your ideas, feedback, or any other thoughts you'd like to share. We're excited to consider your input as we continue to curate our offerings.
---
Shop Nunn Design Wholesale
Nunn Design has been supplying jewelry artists with findings for over 20 years. Shop wholesale jewelry findings for creative jewelry makers.
Shop Nunn Design!
---
How to Purchase Wholesale?
If you are interested in becoming one of the many designers who trust their jewelry to Nunn Design Findings, please join us by registering to become one of our wholesale customers!
Please visit our Where to Buy Page for a listing of online stores that sell Nunn Design Findings retail.
---

If you enjoyed reading this post, please subscribe to our blog. Here are 10 Reasons Why to Subscribe and a place to do so!