Over these past few months of Covid, I have pulled every order that has shipped from the Nunn Design Warehouse. As a result, I have gleaned a precise picture of what is selling within our collection of jewelry findings.
The first question that is often asked is, "What are your top sellers?" Over the years I haven't found this answer to be what our customers really need. A more effective approach might be,
WHO are the jewelry findings for?
WHY are they selling?
---
WHO are these jewelry findings For?
We are selling Nunn Design findings to designers, jewelry makers and creative companies that thrive because they have developed and defined relationships within their specific niche.
The Nunn Design customers who are thriving have:
created a strong online presence.
built connection and trust within their communities.
tested ideas, explored various designs, and elicited feedback.
created just the right amount of tension to motivate buyers.
the confidence to try new things.
known when to pivot in a new direction.
---
WHY are certain Nunn Design findings selling?
Understanding why a jewelry finding becomes a "hit", and a best seller is key information. Here are some of the reasons why certain Nunn Design Jewelry Findings have become top sellers.
Jewelry findings that are safe.
The global pandemic has us craving a return to some sort of normal. Shapes, such as circles, are "tried and true." Consumers don't have to guess if something is cool or not. It's a circle. Everyone trusts a circle. Oval shapes are trending right now as well. I can't tell you what a shock this is. Sales of ovals at Nunn Design had slowed to a trickle. As a result of renewed interest, we have pulled several items out of retirement and added them back into the line. Hearts are another item taking center stage. What could be more tried and true for you!!!
Jewelry findings with just the right MAYA.
MAYA, Most Advanced Yet Acceptable, was a theory of 20th-century designer, Raymond Loewy. His theory explained why humans are torn between two opposing forces: neophilia, a love of new things; and neophobia; a fear of anything that's too new. "Hits," Raymond explains, "live at the perfect intersection of novelty and familiarity." Nunn Design Findings, such as our hammered hoops or hand sculpted heart charms, are great examples of just the right MAYA.
Jewelry findings that are rich in look and feel, yet affordable.
The shortage of precious metals, due to global shutdowns, have left jewelry designers around the world scrambling. The interest in Nunn Design findings, plated in .999 Fine Silver, have skyrocketed as a result. They are rich in look and feel, yet affordable for consumers on a budget.
Earrings are what people can see.
All of our earring findings have increased in sales these past few months. I think this is due to the popularity of Facetime and Zoom meetings with the focus being all on our heads!
Jewelry Findings that are right on trend.
Trends that are making certain findings spike in sales are:

Layered necklaces and stacking bracelets
Contemporary clean designs with on trend colorized resin
Jewelry that is handmade, imperfect and chunky
Jewelry that is organic, incorporates nature, or represents elements of nature. Think bees, shells, flowers
---
What is HOT and SELLING!
Now that we have covered the who and why, let's go back to the what. What is HOT and SELLING!
You can download a copy of the Nunn Design Catalogue. As you scroll through the pdf, click on any of the items that we are showing in this post as "HOT SELLERS" and it will link you right to our Nunn Design Website.
---
Category #1! Bezels!
Nunn Design was founded with a line of bezels, and it continues to be one of the mainstays of our business. Trending these days are the Itsy and Mini Links. In fact, it is ALL ABOUT THE ITSY SIZES! Here are the top items selling from this category!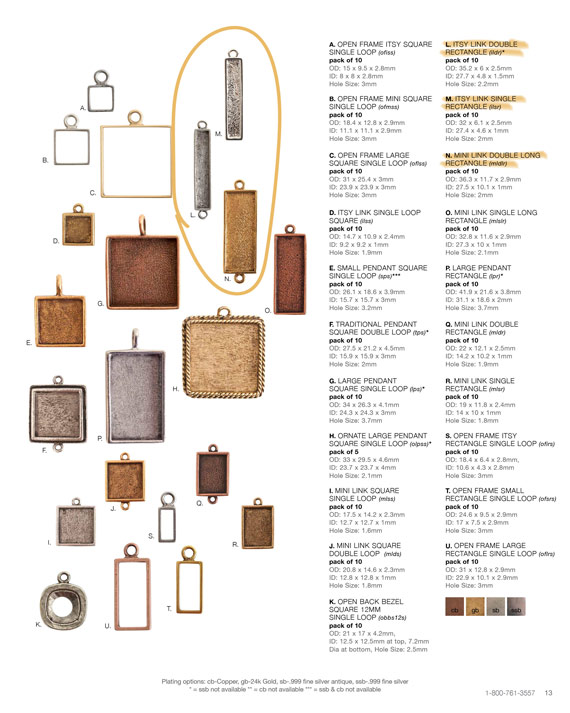 ---
Category #2! Open Frames!
Although the Open Frames are technically bezels, I had to break them into their own category because the sales are so strong. Here are the top sellers, but truly, all of these findings are trending!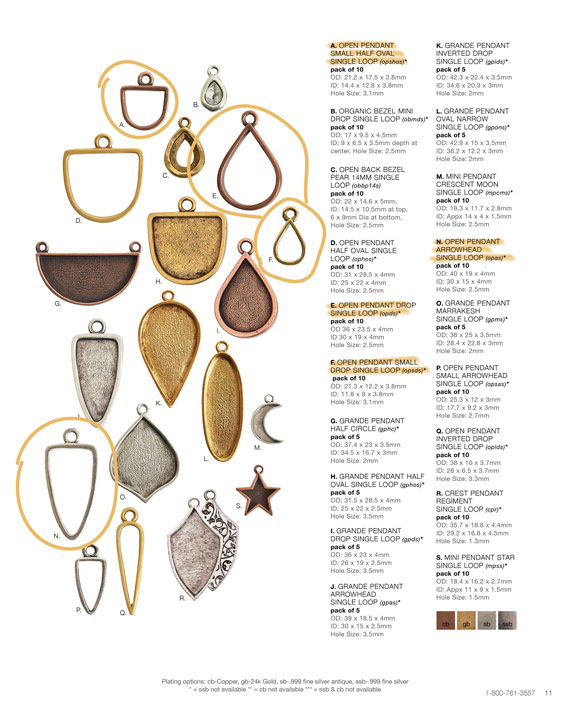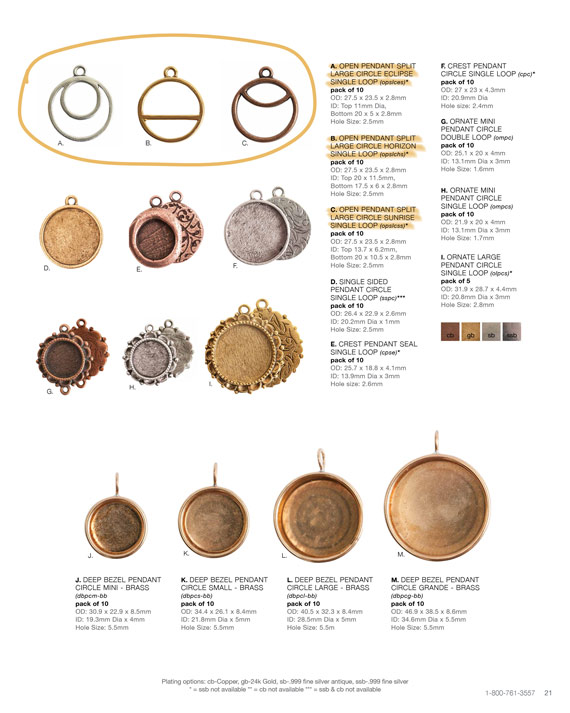 ---
Category #3! Beads!
Holy smokes! Thank you everyone for making this category such a big one for Nunn Design. Some of these beads are selling more than others, so I've highlighted the strongest, but as a whole, all of these beads are great sellers.
---
Let's start with these three categories!
Make sure to watch for our upcoming posts in this series as we discuss other categories of products within the Nunn Design Findings Collection.
---
Shop Nunn Design Wholesale
Nunn Design has been supplying jewelry artists with findings for over 20 years. Shop wholesale jewelry findings for creative jewelry makers.
Shop Nunn Design!
---
How to Purchase Wholesale?
If you are interested in becoming one of the many designers who trust their jewelry to Nunn Design Findings, please join us by registering to become one of our wholesale customers!
Please visit our Where to Buy Page for a listing of online stores that sell Nunn Design Findings retail.
---

If you enjoyed reading this post, please subscribe to our blog. Here are 10 Reasons Why to Subscribe and a place to do so!