By far, one of the most frequently asked questions from our 2018 Master Catalogue has been "what are those pieces of metal connecting the deerskin lace on the front cover of the catalogue?"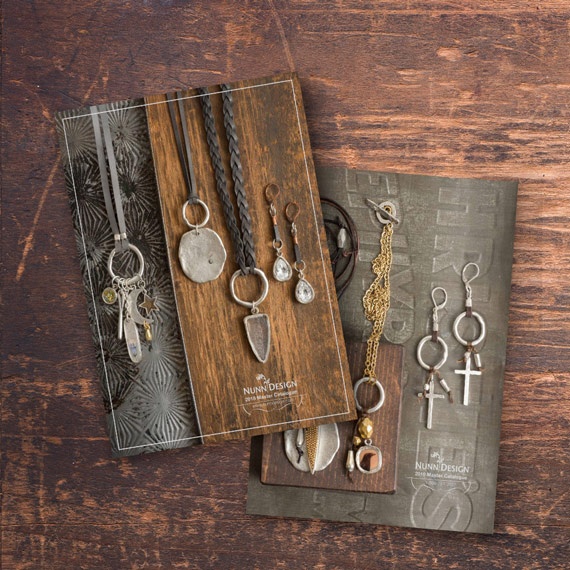 Those pieces of metal are the Nunn Design Ribbon End Leather Connectors (catalog images have the loop snipped off). They are formed from brass and plated in copper, 24k gold and .999 fine silver. They are available in two sizes, 3mm and 5mm and work great with the deerskin lace. I have also used the Ribbon End Leather Connectors for the 1.5mm Leather Cord that we offer. They can be a little awkward to use at first, but with a little practice you will have it down.
---
Be Inspired!
Here are some fun examples of a variety of ways that you can use the Nunn Design Ribbon End Leather Connectors.
Nunn Design team member Cheryl used Ribbon End Leather Connectors on her macramé! They don't have to be used for just leather.
---
Learn How!
I must admit, I'm still practicing using these little guys. Here is a tutorial showing how it is done with inspiring samples.
---
Shop Supplies:
Shop Wholesale!
---

If you enjoyed reading this post, please subscribe to our blog. Here are 10 Reasons Why to Subscribe and a place to do so!