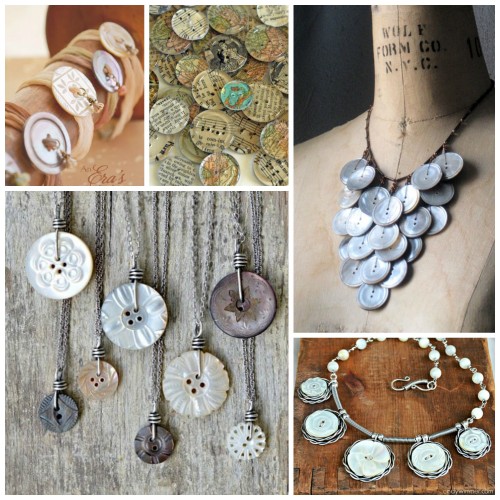 I have been an admirer and hoarder of buttons for a very long time. They are super easy to buy and stick in your backpack while traveling. While some people purchase souvenir postcards, I have always purchased buttons.
But, there comes a time when the stash gets too great and it is time to create. I have hit that point (can any of you relate?).
Here are some of the jewelry inspiration and tutorials that I have gathered to help inspire me and perhaps inspire you too.
---
Cindy Wimmer of Sweet Bead Studio found a fun way to incorporate wire wrapping and vintage mother of pearl buttons. I like the contemporary look with the classic elegance of the buttons. The actual tutorial was featured in the February/March 2014 Issue of Step-by-Step Wire Jewelry.
http://www.sweetbeadstudio.com/?p=13515
---
I love the simplicity of this Craftsy-How-To. Buttons are miniature pieces of art by themselves and make fantastic focal points. The technique of wire wrapping is easy enough, but it takes practice. These pendants look complicated enough that it will hopefully cut down on the average crafter walking by your booth and stating "oh, I can so make that!"
http://www.craftsy.com/blog/2014/05/wire-wrapping-tutorial/
---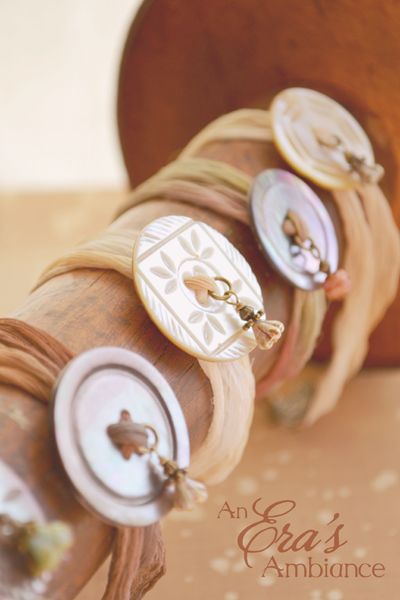 Oh my! I love these bracelets by An Era's Ambiance. The ribbon and the dangling bead… make this a perfect design in my opinion.
http://www.anerasambiance.com/
---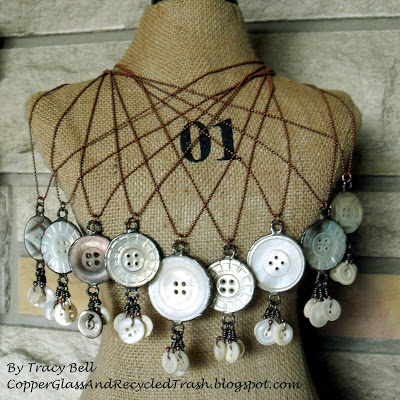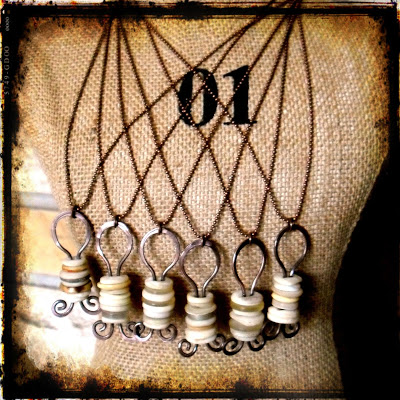 Unfortunately, Tracy Bell isn't offering any of these great creations currently on her Etsy site, but she should be! They look beautiful!
http://copperglassandrecycledtrash.blogspot.com/2012/07/new-pendants.html
---
These great buttons by Etsy artist, Mellette Berezoski, aren't live anymore on her Etsy site, but they are great source for all of those vintage clear glass buttons in my stash. I love how she used old maps.
https://www.etsy.com/transaction/15132796?
---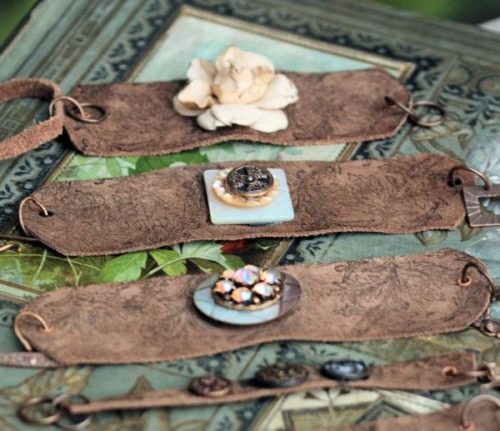 Carol Spinski created these great Bohemian Cuff Wrap Bracelets. She even has a tutorial!
http://www.carolspinski.com/bohemian-cuff-wrap/
---
Paula Montgomery sells beautiful bracelets using vintage repurposed buttons and cufflinks.
http://www.paulamontgomery.com/product/
---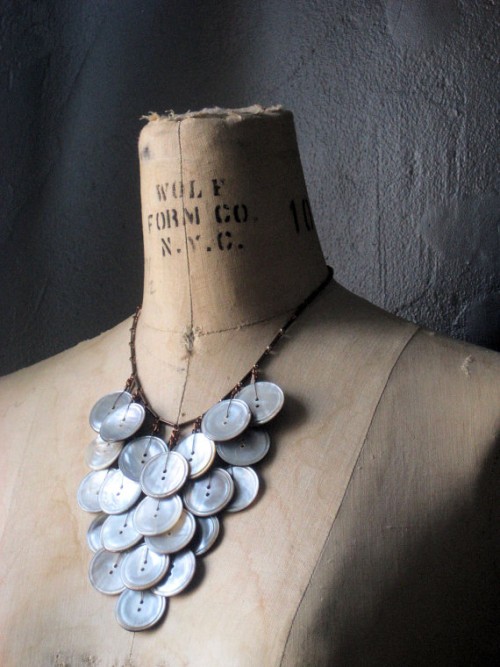 Cloven on Etsy created this beautiful cascading mother of pearl delight!
https://www.etsy.com/listing/88927232/mykiss-vintage-mother-of-pearl-button
---

Sarah Dougherty from Foolery Too created this beautiful vintage button wire wrapped creation. I'd like that button to make a mold!!
https://www.etsy.com/listing/122101619/ring-hand-made-with-vintage-brass-button
---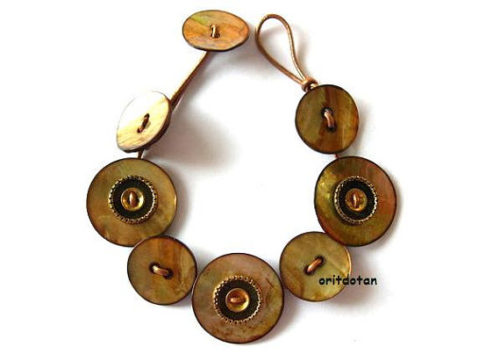 Otis Dotan also created this beautiful bracelet using vintage buttons. I like how she tied in bead caps and used the button as a closure.
https://www.etsy.com/listing/86824434/button-bracelet-jewelry-made-of-shell
---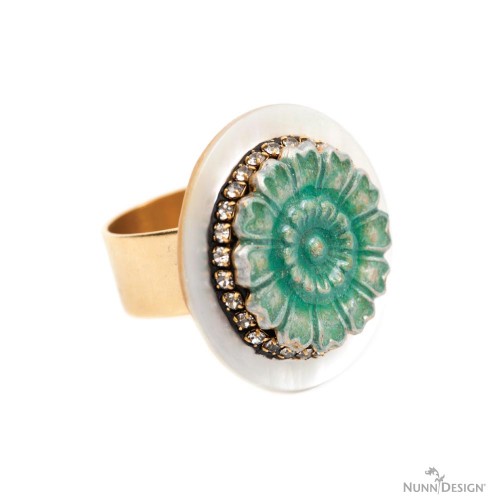 Here are a couple of projects that I have created using my own stash. I still need to keep creating because I haven't made a dent!!!
I hope you have been inspired!
---
Shop Nunn Design Wholesale
Nunn Design has been supplying jewelry artists with findings for over 20 years. Shop wholesale jewelry findings for creative jewelry makers.
Shop Nunn Design!
---
How to Purchase Wholesale?
If you are interested in becoming one of the many designers who trust their jewelry to Nunn Design Findings, please join us by registering to become one of our wholesale customers!
Please visit our Where to Buy Page for a listing of online stores that sell Nunn Design Findings retail.
---

If you enjoyed reading this post, please subscribe to our blog. Here are 10 Reasons Why to Subscribe and a place to do so!