There is nothing we could say to you that would endorse our credibility more than the words of our customers. We do our very best and our customers are the first to brag on us!
---
Kari at Mile High Beads
I first discovered Nunn Design years ago when I worked for a bead shop. Recently, I was searching for metal frames to replace the ones I was making by hand and I remembered the Nunn Design brand! I was so happy to find that Nunn Design had the type of unique shapes and substantial sizes I was looking for! I also love that they are plated with fine silver, 24kt gold, and pure copper so I know they will wear well for my customers!
Follow Kari on Instagram: @milehighbeads
Shop Etsy: www.etsy.com/shop/milehighbeads
---
Kate Renee of Drifting Purpose
I have watched and re-watched a lot of Nunn Design videos and videos with Becky Nunn on Beadaholique or other channels. I also took advantage of the Summer School Program that was offered this year to learn more specifically about the Textured Resin Pieces. I find that these videos offer more instruction and a step by step look, as opposed to someone just showing me how to do it. One of my favorite features offered by Nunn Design is the ability to get Jewelry Inspiration from their website. From there, they give you the materials you need to create and the links to the tutorials. It's helped me out immensely, as it has given me the ability to see how it was made, but the confidence to also make it my own. You can especially see this when I first began documenting my Journey with jewelry on Instagram. I started with 2 shells I found on the beach, the Easy Craft Silicone Putty Tutorial and Nunn Designs Deep Open Bezels. I sat at my kitchen table with my 5 year old and I played with the putty while having several "A-Ha" moments while watching the video and reading the blog. I went through a lot of putty that day, as it cures pretty fast. Yet, the videos really give you the confidence to try and succeed.
Shop Drifting Purpose on Etsy: www.etsy.com/shop/DriftingPurpose
Follow Drifting Purpose on Instagram: @driftingpurpose
---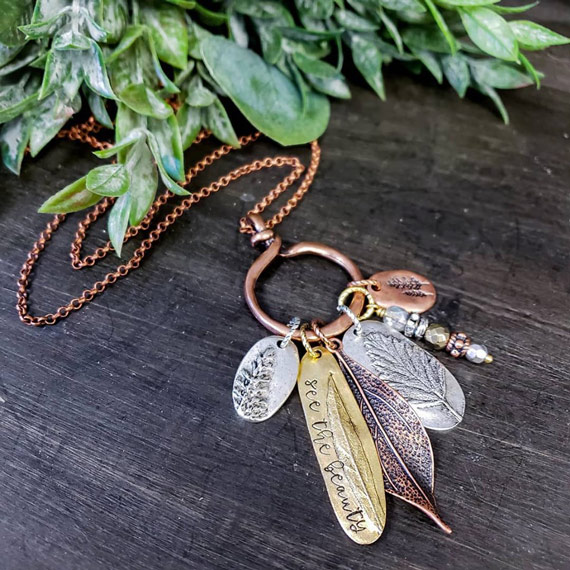 Brandi Light of Little Blue Bus
I started out using inexpensive and lower quality blanks. They were a great way to begin and to practice. Now that I have built a small business creating jewelry, I want people to keep coming back. I want them to fall in love with their pieces and wear them for a long time. In order for that to happen, I need to have exceptional quality materials. I found Nunn Design just doing a simple search online for wholesale jewelry supplies. And I was hooked. I bought my first batch of blanks from Nunn a few years ago and that was it. Nunn has unique shapes, thick blanks, and that soft buttery metal that is easy to stamp on. They offer inspiration pieces, classes on how to be creative with their findings, and the pricing is perfect. I look forward to their catalogs and seasonal launches. Becky and her staff have always been so kind, helpful when I have questions, and quick to respond. It's easy to love Nunn Design – I'm a customer for life.
Shop her website: www.littlebluebusjewelry.com
Follow on Instagram: @littlebluebusjewelry
---
Rebecca Sower
Consistency and quality, for sure. A lot of my jewelry begins with a vintage piece, or sometimes one of my daughter's handmade ceramic pendants or maybe a natural stone. So the jewelry components that come alongside these elements need to be beautiful and durable as Nunn Design findings definitely are. I really don't use any other findings with my jewelry pieces. It's also a bonus that I get to hear actual feedback from women as they are looking at the jewelry in my shop. I often hear 'nice quality' or 'unique' or 'love this design', and I know the Nunn Design components contribute to that in a big way. Also, your customer service has always been very reliable and prompt. I've never had the slightest issue with an order.
Visit Rebecca's Website: www.rebeccasower.com/blog
Follow on Instagram @rebeccasower
---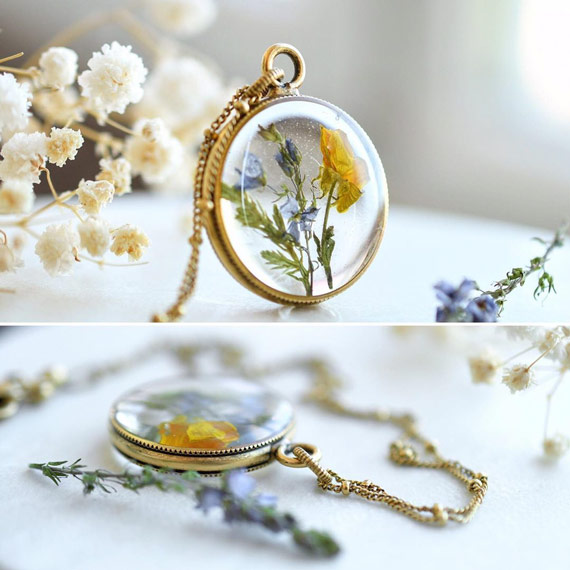 Paula at ResityShop
I've been following your work for some time and loved the high quality and diversity in your findings. And after trying some of your products I felt that they complement my work the most.
Shop Etsy: www.etsy.com/shop/Resity
Instagram: @resityshop
---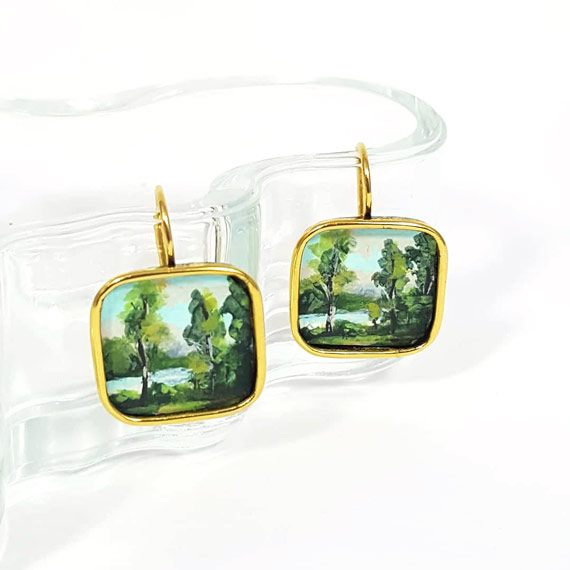 Lisa Rogers Studio
I am a loyal Nunn Design product user because the quality is excellent and the options are plentiful. I place an order and within days my order arrives. That is critical as many of my commissions are time sensitive.
Website: www.lisarogersstudio.com
Follow on Instagram: @lisarogersstudio
---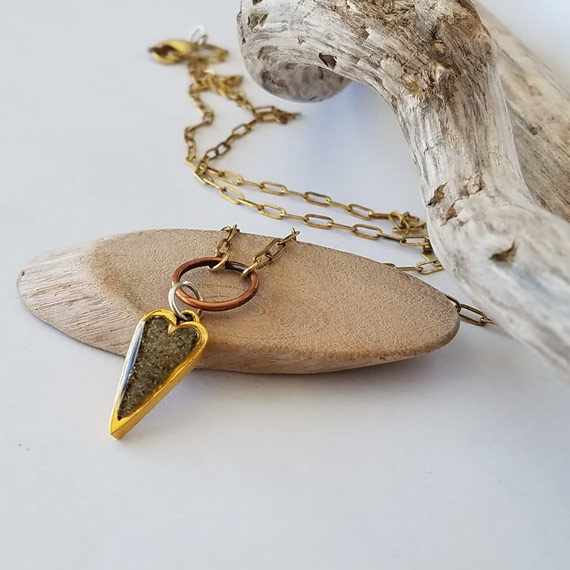 Sand Bay Jewelry
In the beginning, I was choosing and purchasing findings willy nilly. I shopped by price, sometimes purchasing items from outside the United States. For a lot of reasons, that never really felt good, honestly. I also had a few terrible customer service experiences that put me into a position where my customers were let down.
After a lot of research and digging, I found Nunn Design and I have never felt more confident in the quality of the work I deliver to my customers. You will not find a better company offering components for this kind of work. The components are well made and sturdy – never feeling cheap or fragile. The Earring Findings are generously plated with precious metals and are nickel-free.  The bezels are cast in lead-free pewter and also plated with precious metals.
The designs are timeless, with every new collection staying true to Nunn Design's gorgeous organic natural style. The artisanal workmanship shows in the quality. The fact that Nunn Design is a woman driven business located in the USA makes me beyond proud.
It's also important to state that the customer service I have received from Nunn Design has been outstanding. It feels like a conversation between two friends. That kind of customer service and support is simply remarkable.
Shop Etsy: www.etsy.com/shop/SandBayJewelry
Follow on Instagram: @sandbayjewelry
---
Bel Kai
I love working with Nunn Design. You make our process so much simpler. I love that Nunn Design products are made in the USA. I love that all of your findings & metals match, so we have no need to go anywhere else for certain parts or pieces. The customer service has been so attentive to us over the years, making sure we are taken care of. And even creating some new products from our designs. We can't ask for anything more from a partner!
Shop the Beloved Website: www.belovegiftshop.com/
Follow on Instagram: @bel_kai
---
Moth & Twig
When I started making mosaic jewelry I sampled findings from various suppliers. I stuck with Nunn because of the quality and the customer service. I spend a lot of time creating my mosaics so I wanted to make sure that I place the mosaics in high quality bezels that will stand the test of time. Sure, I can find less expensive bezels elsewhere, but as I tell my customers, why would I spend so much time creating mosaics just to put them into cheaply made, sub-standard bezels. I want to know that I can stand behind my work and with Nunn bezels, I feel that I can. Also, the customer service is fantastic and I know that if I ever have a problem, it will be taken care of. When I teach workshops, I always highly recommend to my students that they use Nunn findings.
Visit her website at: www.mothandtwig.com
Follow June on Instagram (along with Pickles her studio kitty!) at: @mothandtwig
---
Sudify
I think I found Nunn Design while in search of a hexagon open frame bezel…and was hooked ever since! I really love and appreciate how innovative Nunn Design is, with your flash sales and new designs released seasonally, it really keeps things fresh and helps makers innovate. The focus of my jewelry is mainly on natural materials and resin, the findings from Nunn Design are able to support that in a way I wouldn't be able to create on my own. Thank you for supporting small makers like me!
Visit Susan's website: https://www.sudify.net/about
Follow Susan on Instagram: @sudify
---
Simply Stella Jewelry
I love all of your products! I never have to worry that what I purchase will not be of great quality. This saves me time by not having to research other vendors to use. The customer service is also top-notch!
See more of Jill's work on her website at: http://www.simplystellajewelry.com/
Follow on Instagram: @simplystellajewelry
---
Ceci Leibovitz
I was searching for quality American made jewelry findings a couple of years ago and was pleasantly surprised to find Nunn Design! What stood out to me right away is that each item evoked a good and nostalgic feeling in me – the passion behind the designs was so apparent to me;  each had the look of being one of a kind, made especially for the wearer. I find there is a timeless quality to Nunn Design jewelry findings which somehow possess a feel of traditional handcraft, yet simultaneously a fresh and modern look that does not compete with my materials or style. I was so happy from the start, with the excellent quality of the findings; they are sturdy and well made, the finishes are beautiful and it is obvious in the tiniest of details that no shortcuts are taken in production.
To see more of Ceci's work, make sure to visit her website: https://cecileibovitz.com
Follow on Instagram: @ceci_leibovitz
---
Tell us your story!
We would love to hear what you have to say! Tell us your story!
---
Shop Nunn Design Wholesale
Nunn Design has been supplying jewelry artists with findings for over 20 years. Shop wholesale jewelry findings for creative jewelry makers.
Shop Nunn Design!
---
How to Purchase Wholesale?
If you are interested in becoming one of the many designers who trust their jewelry to Nunn Design Findings, please join us by registering to become one of our wholesale customers!
Please visit our Where to Buy Page for a listing of online stores that sell Nunn Design Findings retail.
---

If you enjoyed reading this post, please subscribe to our blog. Here are 10 Reasons Why to Subscribe and a place to do so!