I know I'm not unique with my window display obsession. I mean, what is there not to love when they are stop-in-your-tracks beautiful. Besides being little art scenes with the important purpose of making us want to somehow be part of it, I find window displays to be incredibly inspiring for my jewelry making process.
How do you translate what you are being inspired with ~ into something that is useful?
Most of the time (in the moment) I have no clue how I am going to use something that attracts me. I just know in my gut, "MAN, that is COOL!" I usually take a picture with my phone and move on. Inspiration doesn't always make sense and I actually don't try to think about it too much. My brain is overly analytical as it is. My job is to just take in the beauty, be in the moment, and trust that my creative muse will find a source for the inspiration later on when I scroll through the images on my phone.
Here are some window displays for which I have saved images. I find Anthropologie's window displays to be a great source of inspiration. Photos are from Pinterest.
---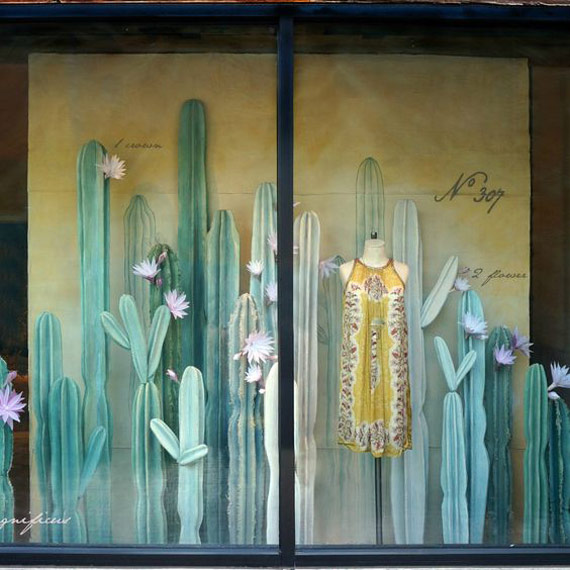 Besides the colors on these two images, I love the lines and shapes that the cactus plants create. I also love the script type. Some of the type is on the windows, some in the background. How the backdrop is muted and faded is really inspiring too.
---
I love the texture of the grass on this piece. I love that it is limited to a square box, but within the box there are multiple lengths. I love how the grass flows down to the dress on the mannequin and that the colors contrast in just the right way. Designing like this, it looks very simple, but it is actually easy to overdo it. The process of elimination creates simplicity and makes it easy to experience the "feeling" of walking through the grass. I love how this display lures the viewer into experiencing the display. Bravo, wouldn't you say?
---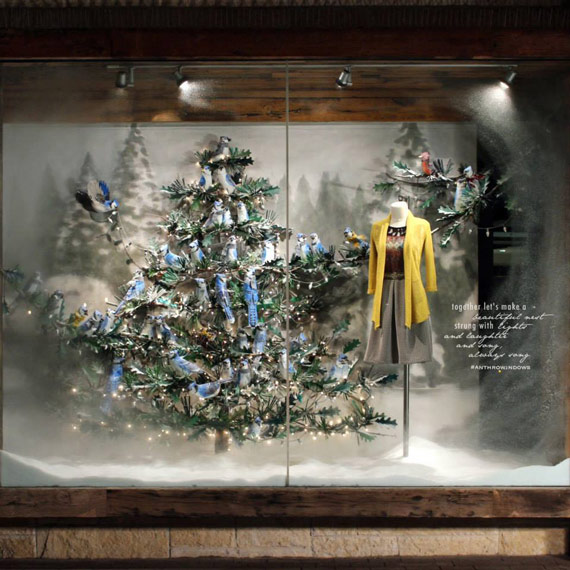 What I found inspiring about this window display is how the edges of the display are frosted.
It inspired me to try sanding the glossy resin around the edges of a resin piece to create this same effect.
---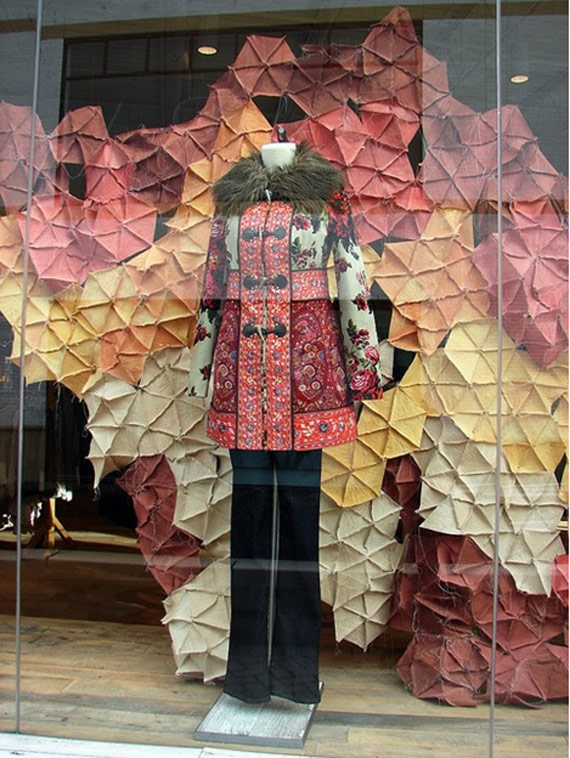 Here is an example of texture on texture. When I first looked at this, my thought was, this shouldn't work, but it does. Why? For me it works because the designer did a beautiful job of not letting the colors in the background compete with the focal. The darker colors in the textured backdrop are used to frame around the outside edge of the display. Again, very well done and very visually interesting.
---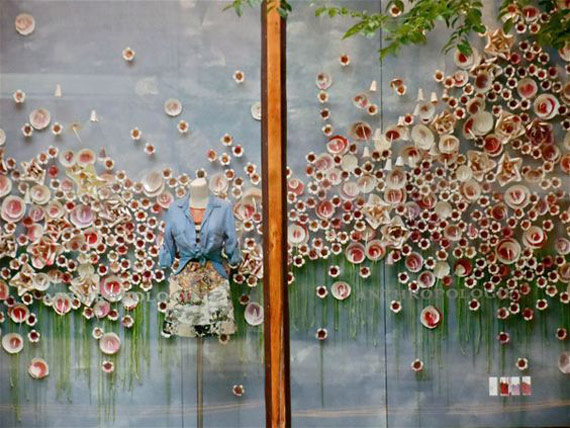 I just love this. I love the casualness of the denim and the peach and pinks of the floral backdrop. Some flowers are on the streaked backdrop, some flowers dangle down. The randomness of the flowers and the variation of sizes is just perfection.
This window display makes me so very happy. I can totally visualize doing something like this with resin and clay. I'm excited to see what I can come up with.
---
Of course, anything that is inspired by nature is inspiring to me!
---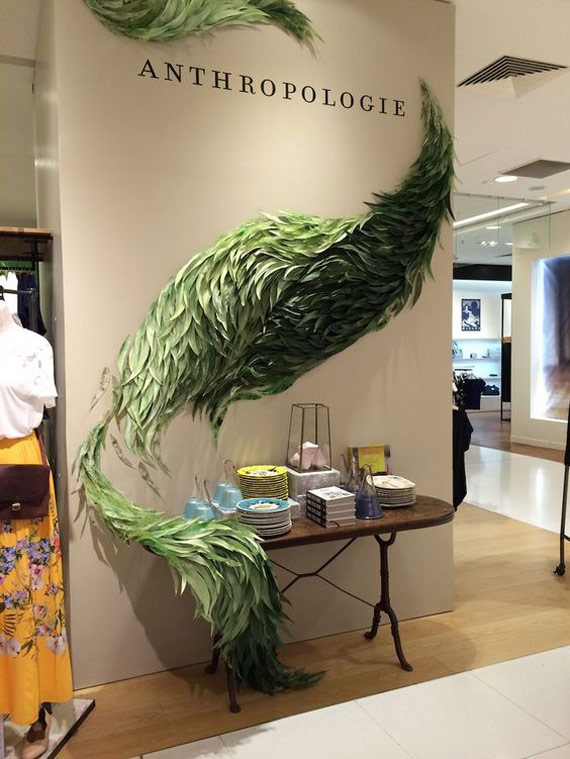 This reminds me of a peacock. I love how the "swoosh" leads into the logo, down from the logo and then drapes across the table full of merchandise.
---

Credit: Ralph Lauren
I love the simple backdrop on this one. I also love how the backdrop drapes onto the floor and provides a ground covering too. Nautical theme is always a winner for this Pacific Northwest girl!
---
If you haven't heard, I'm in love with macramé! Especially love the macramé on this big of a scale.
---
More Inspiration:
There are loads of people pinning wonderful window and store displays. Here are some links to other Pinterest Boards to be inspired:
---
Shop Nunn Design Wholesale
Nunn Design has been supplying jewelry artists with findings for over 20 years. Shop wholesale jewelry findings for creative jewelry makers.
Shop Nunn Design!
---
How to Purchase Wholesale?
If you are interested in becoming one of the many designers who trust their jewelry to Nunn Design Findings, please join us by registering to become one of our wholesale customers!
Please visit our Where to Buy Page for a listing of online stores that sell Nunn Design Findings retail.
---

If you enjoyed reading this post, please subscribe to our blog. Here are 10 Reasons Why to Subscribe and a place to do so!