I have been following a business related podcast on NPR produced by Guy Raz, titled How I Built This. A main theme this year has been resiliency. I find comfort in learning that it is not just small businesses facing challenges, more than a few large U.S. companies are also struggling to remake their business model in this challenging environment.
There is no set way to navigate your business forward into 2021. What we can do is make the best, "educated guess," on what the future holds, and keep showing up daily to do the work.
Here are ten strategies I believe can help you to build a thriving jewelry business in 2021.
---
1. Make the commitment!
Owning a creative jewelry business is a choice. Showing up everyday, making it a career, and being vulnerable enough to state, "Hey! I made this! Do you want to buy it?" takes commitment.
2. Define your tribe. Who is this product for?
In order to build an in-demand jewelry line, you have to define whom you are creating the jewelry for. What are their tastes? Where do they shop? What do they look at? Who do they follow? Your product should be familiar to your target audience.
3. Understand MAYA
Once you have a solid base of "what is familiar" to your tribe, find ways that you can create something that is Most Advanced Yet Acceptable. Start with what your audience recognizes, then add your own slight spin.
4. Build your community
Build community by posting your jewelry daily on Instagram, Facebook and Pinterest. Don't be discouraged if you don't see a lot of "likes" or followers. What is most important is to start someplace, and stay committed to posting your work.

5. Build your own platform
Although Instagram, Facebook and Pinterest are all great places to start, your main goal should be to build equity in your own direct relationships. Here are two suggestions of ways to build your own platform:
Compile an email list of interested buyers and customers.
Create your own website.
6. Strive to be a little bit better
No one starts off being great. Let go of what happened yesterday. Strive to be a little bit better today. Here are a few places to start:
Search out new techniques to improve and refine your jewelry making skills.
Build solid creative and business habits.
Improve your photography and graphic design skills as a way to bring your
marketing materials up a notch.

7. Continue to innovate
Being innovative doesn't only apply to jewelry designs. It can also apply to how you sell. Be innovative in marketing, how you engage your customers, how you are of service, and how you build loyalty.
8. Test and tease
A fun way to engage your community is by creating new items and testing them. Start with a couple pieces and post them to see what people like (or don't like). Add a fun marketing plan to catch your customer's attention, and let them know that you value their input. Allow them to participate in the creative process. Build a sense of urgency so they can't wait to open emails from you, or check your feed for new releases.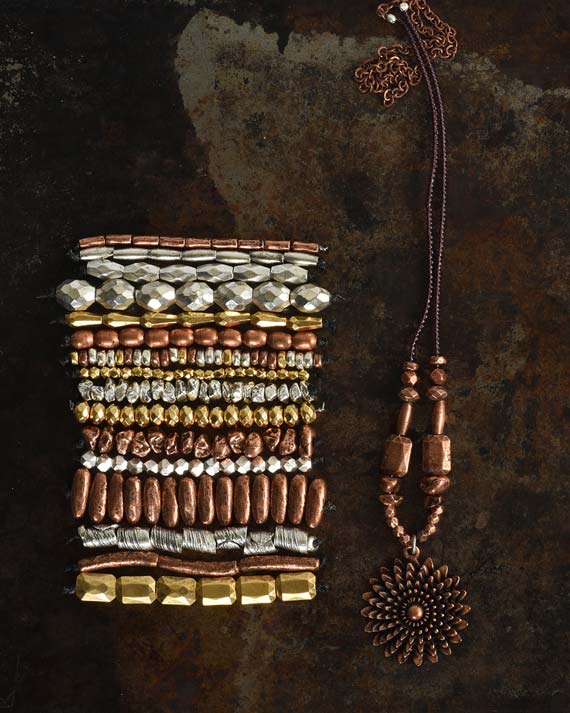 9. Be flexible and willing to pivot
If a jewelry collection isn't selling don't take it personally, move on. It is a strength to be flexible in how and what you design. If it is taking too much time to wire wrap a certain item, pivot to a more efficient technique. If you notice earrings are selling and long necklaces are not, pivot to what is in demand.
"Letting go of our attachments to past investments, whether it be inventory or jewelry collections we have designed, will allow us to creatively problem solve and pivot to a solution that works." –Becky Nunn

10. Work closely with your jewelry supplier
Working closely with your suppliers will be critical in 2021. The supply chain has been disrupted and may remain challenged into the foreseeable future. Here are some tips on how to avoid supply chain induced aggravation:
Design according to what is in stock and available.
Only offer jewelry that can be made with inventory you have on hand. Don't assume you will be able to restock quickly. Inventory stocking levels may be delayed deep into 2021.
Be prepared to design in smaller batches based on your inventory of supplies. This will allow you to mix things up more frequently, adding excitement and a sense of urgency to "shop while it is available."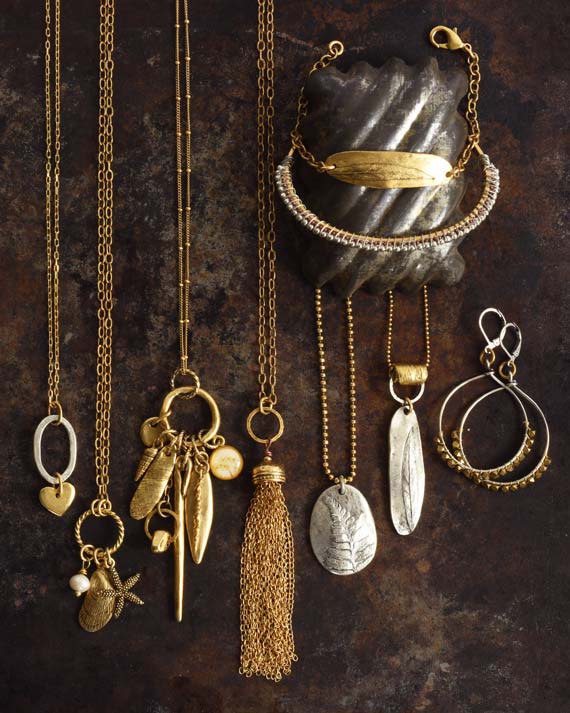 As we move into the New Year, what is it you want to be saying about 2021? What experience do you wish for yourself and your company over the coming months?
One thing that I can guarantee is;
"If You Always Do What You've Always Done, You'll Always Get What You've Always Got." ~ Henry Ford."
---
Creative Jewelry Business Workshop
Interested in learning more about how to run a creative jewelry business? Sign-up to be notified about our "Creative Jewelry Business Workshop."
---
Shop Nunn Design Wholesale
Nunn Design has been supplying jewelry artists with findings for over 20 years. Shop wholesale jewelry findings for creative jewelry makers.
Shop Nunn Design!
---
How to Purchase Wholesale?
If you are interested in becoming one of the many designers who trust their jewelry to Nunn Design Findings, please join us by registering to become one of our wholesale customers!
Please visit our Where to Buy Page for a listing of online stores that sell Nunn Design Findings retail.
---

If you enjoyed reading this post, please subscribe to our blog. Here are 10 Reasons Why to Subscribe and a place to do so!