If you haven't yet read a Brags on You! post from Nunn Design, you are in for a real treat. Brags on You! is dedicated to all of our customers who have created fun projects using the Nunn Design Findings Collection.
Here is the latest!
---
Fusion Beads has yet another great project. This Beachside Bracelet has a downloadable tutorial with all the step outs.
Download the Tutorial
Shop the Supplies Retail
---
Now, this is awesome! I love how Bello Modo used one of the Nunn Design Screw Back Bezels as a canister top. The screw back bezels would make killer drawer pulls. I'm so trying this!
---
Here is a few great polymer clay bangles created by Eva Sherman's students. Eva teaches classes in her Grand River Bead Studio in Cleveland, Ohio.
Email Eva to find out when she is teaching next!
---
I love this Summer Fun Earring tutorial by Fusion Beads! There are endless bead combinations that could happen here!
---
Here is the latest play from Gay Isber. Find more of Gay's work online at www.gayisber.com
---
I love the beautiful pieces that the mother and daughter team of Mari and Alex are creating for their company Busy Beedz.
---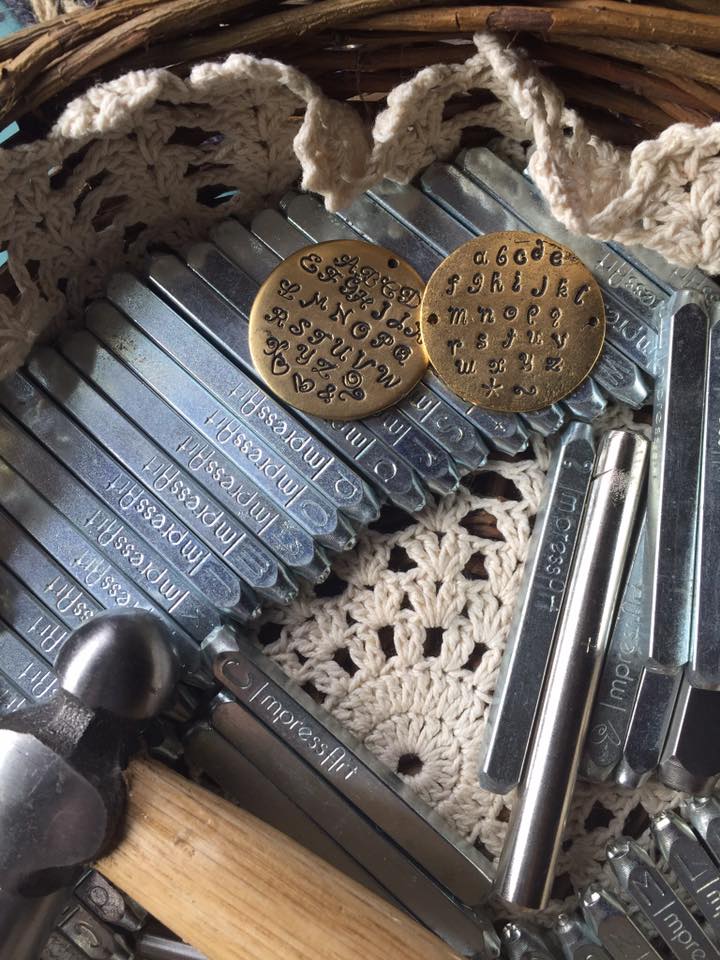 I asked the team at Woods Country Décor if I could brag on them! They are very successfully setting up and offering events and classes within their store.
Here are a couple of the questions and comments that they had to share:
1.  Question:  Could you describe your store?
Answer: "Home Decor and Gift Shop", but it has become a workshop as well. Our customers love to come and relax being inspired to use their creativity.
2.  Question: What type of classes/workshops do you offer?
Answer:
Wreath Making Workshops.
Small Decor Workshops ( Shelves, Centerpieces and Plaques).
Jewelry Workshops — Bridal Party Jewelry Workshops.
Ladies Retreat Jewelry Workshops.
Ladies Night Out Jewelry Workshops.
3.  Question:  How do you promote your events?
Answer:  Facebook and Word of Mouth
4.  Question:  Do you often have repeat customers?
Answer:  Yes. One of the benefits of offering these workshops is that it brings in old and new customers. It allows us to spend quality time with our customers, which is very rewarding.
5.  Question:  What keeps you motivated to keep offering them?
Answer:  With each workshop I think of it as planning a party for special guests. We like to create a workspace that is relaxing and inviting.
Thank you guys for letting us brag on you! Visit the website at: www.woodscountrydecor.com
---
Susan Forker from Joey Five Cents has been a long time customer of ours. It is always fun to see the latest of what she is creating. Here are some samples of Susan's latest additions to her collection.
Visit Susan at:
Facebook: www.facebook.com/joeyfivecents
Etsy: www.etsy.com/shop/joeyfivecents
Website: www.joeyfivecents.com
Instagram: www.instagram.com/joeyfivecents
---
Let Us Brag on YOU!
Thank you to everyone for doing such great work and letting us know about it. If you would like to be included in one of our Brags on You! posts, please email me at becky@nunndesign.com. We would love to hear from you and feature your creations.
---
Shop Nunn Design Wholesale
Nunn Design has been supplying jewelry artists with findings for over 20 years. Shop wholesale jewelry findings for creative jewelry makers.
Shop Nunn Design!
---
How to Purchase Wholesale?
If you are interested in becoming one of the many designers who trust their jewelry to Nunn Design Findings, please join us by registering to become one of our wholesale customers!
Please visit our Where to Buy Page for a listing of online stores that sell Nunn Design Findings retail.
---

If you enjoyed reading this post, please subscribe to our blog. Here are 10 Reasons Why to Subscribe and a place to do so!