Time for my favorite post!!! Brags on You! This is my opportunity to scour the web and feature our great customers and what they are creating. Here is the latest line-up!
---
2016 Summer Collection Giveaway!
Sorry to steal the show right off the bat, but I'd like to brag on Team Nunn! We successfully launched yet another collection of yum-yums for you to create with. As with every launch, we select a winner to receive the latest and greatest. Enter to win!
Here is how it works:
Enter to win by commenting below. Tell us which finding you are most excited about!
Earn extra entries if you like us on Facebook, become or are a blog subscriber etc, please say so in the blog comments.
Earn extra entries if you do shout outs about this giveaway, share it on Facebook or other social media, etc. – those will count as additional entries too! Please say so in the blog comments.
Contest ends June 12th, 2016 at 11:59pm.  The lucky winners will be drawn at random, from our blog comments, and notified on June 13th, 2016.
---
Concrete is gaining in popularity. This tutorial from Beadaholique, Urban Chic Earrings, looks awesome!
---
Here is another great tutorial from the team at Beadaholique.
---
Penni's Prints sent in these great jewelry pieces.
---
I'm crazy about this Crystal Clay Channel Cuff that Joan of Sea Glass Designs by Joan emailed in!
---
Aren't these awesome! Brags on Lindsay for bringing these Wire Frames into the Fusion Beads mix! Thank you! Visit their website for the tutorial.
---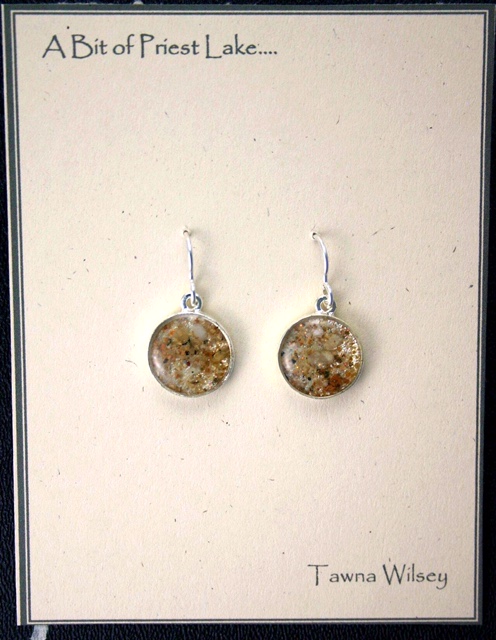 Tawna Wilsey Design is having great success with her jewelry collection.
---
Lori of Dream View Ranch Designs sent in this necklace. She wrote:
"I just had to share one of my latest creations using Nunn Design products. I collected beach sand and shells from my favorite beach, and set them in resin. It is fun to mix the sand in resin, because it looks permanently wet… I have also made projects with black sand that my friend collected in Iceland. It makes a fun, sentimental keepsake from a trip". We love that Lori! Thanks for sending this in for us to share!
---
I always love tracking what Christi Friesen is up to! She has been having fun playing with Nunn Design Findings.
---
Christi is always putting up interesting free tutorials that she calls "Creative Nudgings." I love that!
---
Here is a brag on me. This bracelet was included in the Summer 2016 Special Mixed Media Issue of Jewelry Stringing Magazine. The tutorial is exclusive to the magazine, but you can get an idea of how to make the focal pendants with this video I shot with Beadaholique earlier this year.
---
Oh, and this one was featured in the Summer 2016 Special Mixed Media Issue of Jewelry Stringing Magazine too! I love the Screw Back Bezels! 
That is a wrap for now. If you would like to be included in a Brags on You! blog post, please email me at becky@nunndesign.com. We would love to feature your work!
---

If you enjoyed reading this post, please subscribe to our blog. Here are 10 Reasons Why to Subscribe and a place to do so!