I don't know about you, but if I want to learn something, I scour the Internet for free videos and tutorials. Here is a collection of 10 free jewelry making videos and tutorials that I have enjoyed being inspired by.
---
1.  How to Solder
I found this free tutorial (with some video) on Instructables.com to be very well done. Since I don't solder regularly, I have to keep these reminders handy to kindly calm my "how do I do that again" anxiety.
---
2. How to Add Patina and UV Resin to Metal
Julie Bean of Beadholique walks you through how to add patinas and UV resin onto metals. All of this could be done with other products but this will walk you through the basic steps.
[youtube]https://youtu.be/1qjl1yV52j4[/youtube]
---
3.  A Handy Tool, the 1 Step Looper
If this tool is new to you, it is really a time saver. This video from Artbeads shows you just how quick and easy it is to use.
[youtube]https://youtu.be/b8Qy9HjE7Kw[/youtube]
---
4. Tutorials from A Beautiful Mess
If you haven't visited these two sisters on their blog, it might be worth a look- see. They have great tutorials and have their pulses on what is hot and trending.
Make it for Less: Beaded Pendant Necklace
---
DIY Stamped Bar Leather Bracelet
---
---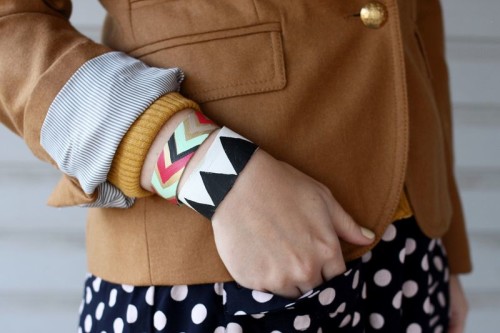 Painted Leather Bracelet D.I.Y.
---
5. Intro to Beading 101
Beadaholique has a section on their website dedicated to learning the basics of beading. Hey, if someone is teaching this for free, why not learn something! Intro to Beading 101: Getting Started with Jewelry Making
[youtube]http://youtu.be/JfkefNQ2oZc[/youtube]
---
 6.  Making Wildflower Molds
A couple years ago, Rebekah Payne created this great tutorial on how to make molds out of wildflowers. It is so on my bucket list of things to try!
---
7. How to Make a Silicone Mold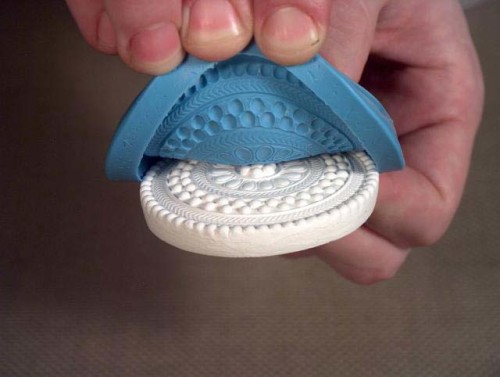 Here is a simple tutorial on how to make a basic mold
---
I have a couple posts on our blog that link to Carmi's tutorials on How to make a mold. Here is the link to one of them.
---
And here is Carmi's other tutorial from our blog.
---
8. How to Make Landscape Jasper-Faux Stone with Polymer Clay
Tina Holden has this great tutorial on how to make faux Jasper looking stones on Polymer Clay Smoosher's blog. I like to look at polymer tutorials because it gives me ideas on things to create with other types of clay.
---
9. Fusion Beads' Technique Center
Guys, if you aren't utilizing the massive information on Fusion's website, you are missing out! I'm telling you! This is the mother-load of great information!
My goal is to learn how to loom weave, so I've turned to Fusion for help.  Basic Beading on a Loom
But, I needed even more help…I'm not even sure how to string my loom to put the beads on, so here was a tutorial on How to Set Up Your Rick's Bead Loom! Perfect!
Anyway, I feel one step closer to my goal. Now I just need to do it!!! Anyone want to hold me accountable to setting a date with myself to take my goal to the next level? (becky@nunndesign.com)
---
10. How to Use Jewelry Making Supplies Free EBook
If you are a beginner or not, it is always helpful to read things (especially if they are free!) to see if you can pick-up some new tips or some inspiration on how to use a tool or finding in a new way.  Jewelry Making Daily has a free eBook that might be of interest to you: Jewelry Supplies Guide
---
I hope that you can pour yourself a cup a tea, block out an hour or so, and take some time to be inspired and educated. Nothing like a little information to get those ideas flowing!
Have fun creating! Becky
---
Shop Nunn Design Wholesale
Nunn Design has been supplying jewelry artists with findings for over 20 years. Shop wholesale jewelry findings for creative jewelry makers.
Shop Nunn Design!
---
How to Purchase Wholesale?
If you are interested in becoming one of the many designers who trust their jewelry to Nunn Design Findings, please join us by registering to become one of our wholesale customers!
Please visit our Where to Buy Page for a listing of online stores that sell Nunn Design Findings retail.
---

If you enjoyed reading this post, please subscribe to our blog. Here are 10 Reasons Why to Subscribe and a place to do so!