Credit: Photo by David Goetz
The Port Townsend Wearable Art Show is gaining recognition for being one of the top shows of its kind. The event was founded in 2011 as a fundraiser for the Jefferson County Community Foundation's Fund for Woman and Girls.
This year, the team at Nunn Design all attended the show. It was especially fun for me because my 12-year-old daughter, Emillia, participated in the student division.
---
Emillia worked for several months with our neighbor Liz on her wearable art creation. She constructed her "Crazy Card Creation" using Pokemon Cards that she had collected at garage sales. Emillia won first place in the student division and tied for 2nd place in the People's Choice Award.
To watch my daughter on the catwalk for this event was beyond words. I can't help but get a little teary-eyed each time I see these images of her. It wasn't because I was "proud" of her, although I was; it was something way beyond that. I think for myself, I saw a power greater than her physical body on that Catwalk. I saw my daughter become the warrior that she is.
I am passionate about art and living a creative life. Seeing my daughter that day reflected the values that I have held true for my family and myself. It was one of the most meaningful moments of my life to witness my daughter living the life that she is intended to. To see her confident and in her power.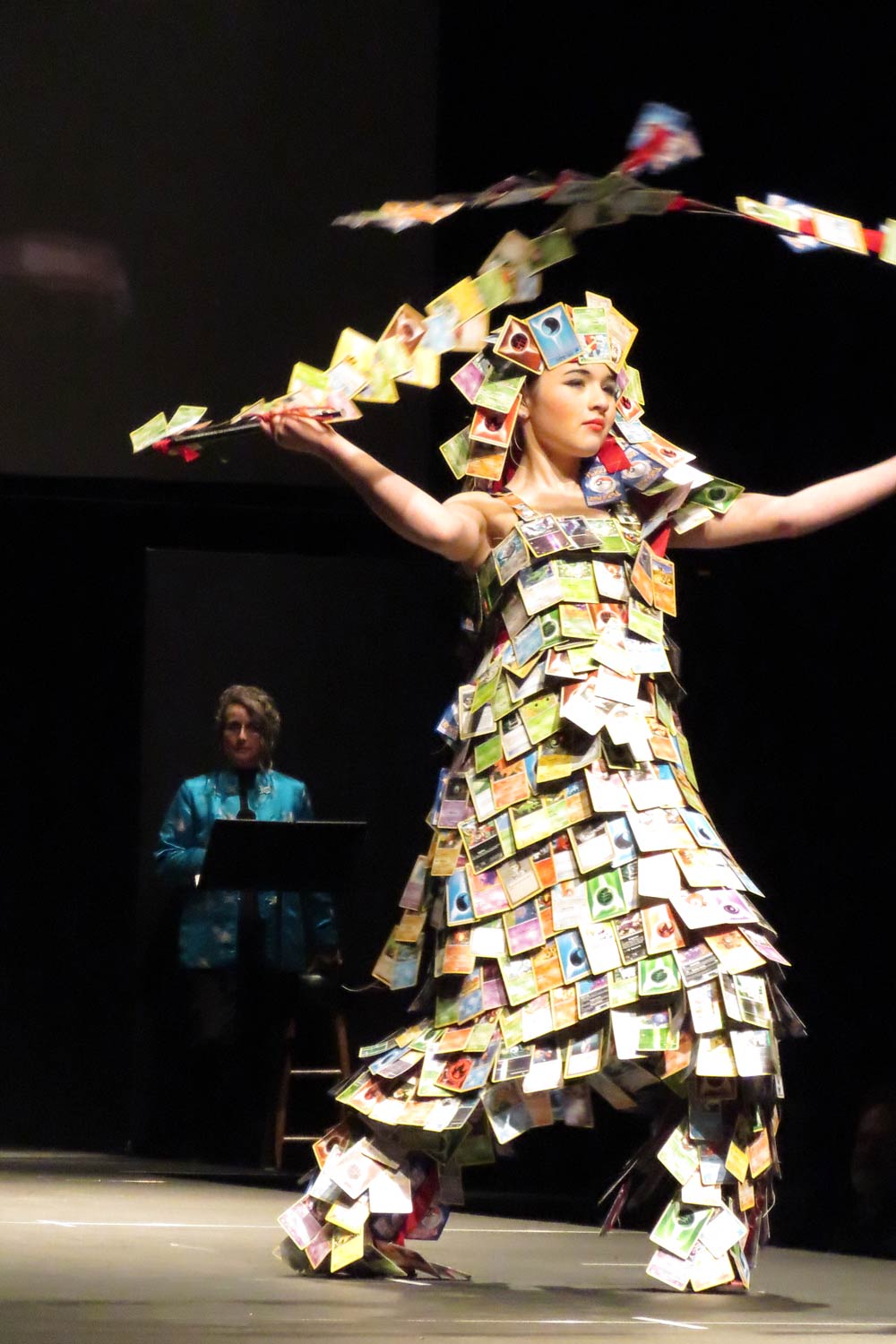 To learn more about the Port Townsend Wearable Art Show, visit them at: www.ptwearableart.com
---
Besides creating art for the Port Townsend Wearable Art Show, Emillia is a writer. For the Stars of
Tomorrow
Show last year, Emillia wrote and performed this comedy routine.
Thank you Emillia for being such an inspiration to me. Your courage and confidence is way beyond what I could even dream of for you. Keep going girl!  You are truly amazing!
---
Shop Nunn Design Wholesale
Nunn Design has been supplying jewelry artists with findings for over 20 years. Shop wholesale jewelry findings for creative jewelry makers.
Shop Nunn Design!
---
How to Purchase Wholesale?
If you are interested in becoming one of the many designers who trust their jewelry to Nunn Design Findings, please join us by registering to become one of our wholesale customers!
Please visit our Where to Buy Page for a listing of online stores that sell Nunn Design Findings retail.
---

If you enjoyed reading this post, please subscribe to our blog. Here are 10 Reasons Why to Subscribe and a place to do so!