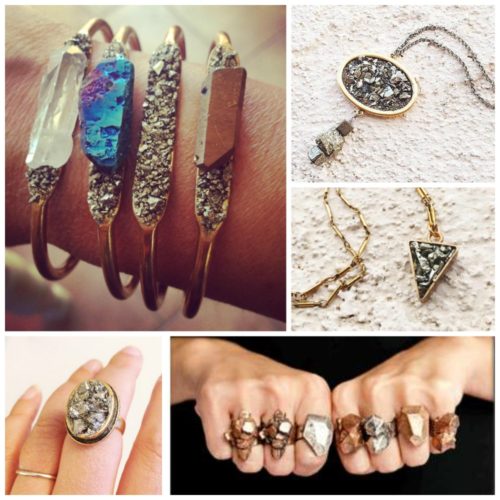 Having grown up in Alaska, I had sort of a love-hate relationship with Pyrite. As a child, it was always disappointing to think you had found a gold nugget, just to learn that it was "fool's gold."
Pyrite jewelry has come a long way since my original exposure to cheesy Alaskan tourist jewelry (guess I wasn't the only one who couldn't afford the real deal). Be inspired by some wonderful jewelry created by these amazingly talented artists!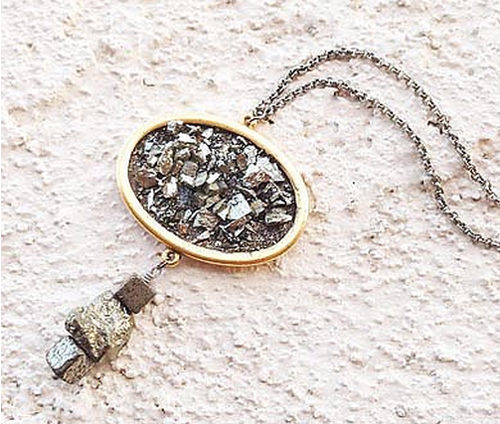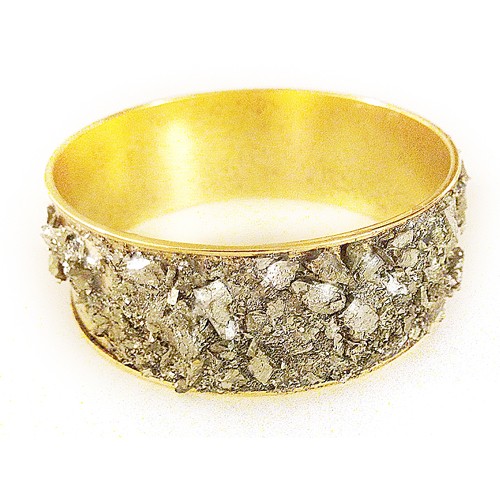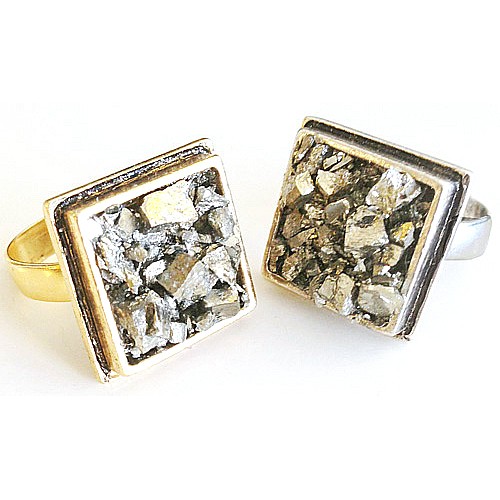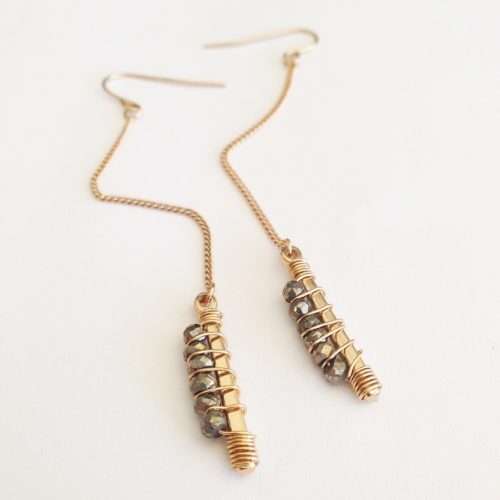 I love Karlin's crushed pyrite that she has incorporated into her jewelry. http://karlinart.com/jones-designs-jewelry-accessories/
---
Moorea Seal has an eye for the more contemporary. It is fun to see the many looks and feels that pyrite has to offer. http://www.mooreaseal.com/collections/jewelry/
---
Holy cats! Aren't these crazy cool! http://www.trendhunter.com/trends/melm-design-rings
---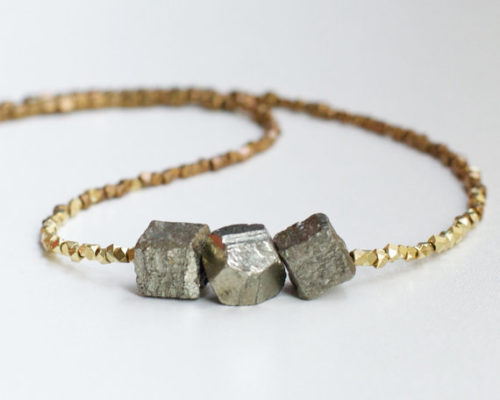 Filoe's necklace on Etsy is super simple, yet oh so elegant.
https://www.etsy.com/listing/90356801/pyrite-jewelry-chunky-pyrite-stones-and
---
Gypsy Soul Collective has a super funky cuff bracelet that I love! http://gypsysoulcollective.com/products/raw-crystal-pyrite-bangle
---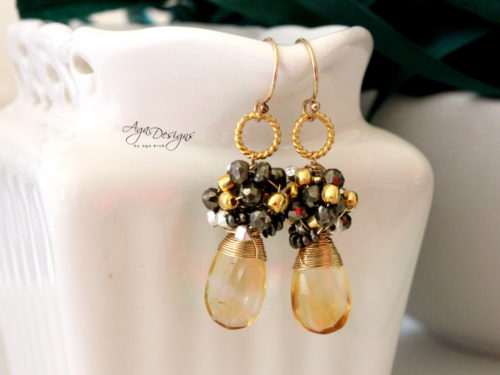 I have to end with Aga Jewelry Designs. Aga has such a lovely elegant look that it sweet to see pyrite be showcased so delicately. http://www.agajewelrydesigns.com/catalog/earrings/citrine-and-pyrite-earrings
But we are just getting started! Be inspired by other pieces on Etsy, on Yahoo or Pinterest.
---
Shop Nunn Design Wholesale
Nunn Design has been supplying jewelry artists with findings for over 20 years. Shop wholesale jewelry findings for creative jewelry makers.
Shop Nunn Design!
---
How to Purchase Wholesale?
If you are interested in becoming one of the many designers who trust their jewelry to Nunn Design Findings, please join us by registering to become one of our wholesale customers!
Please visit our Where to Buy Page for a listing of online stores that sell Nunn Design Findings retail.
---

If you enjoyed reading this post, please subscribe to our blog. Here are 10 Reasons Why to Subscribe and a place to do so!