Creating little miniature pieces of art within resin is just too darn cool. I'm in love with the fun and playful look of each one of these pieces. Do you have a favorite?
---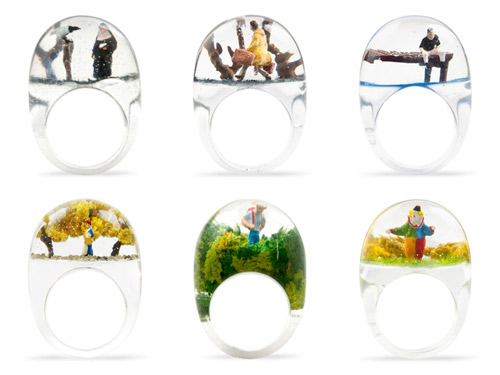 http://www.shannnam.com/accessories/fragmented-chronicles/details
---

https://www.etsy.com/listing/86642856/resin-ring-resin-jewelry-swimmer-resin?ref=shop_home_feat_2
---

http://www.johannabasford.com/blog-article/96
---

If you enjoyed reading this post, please subscribe to our blog. Here are 10 Reasons Why to Subscribe and a place to do so!