Stamping on metal is a trend that is here to stay. Because small independent jewelry artists, designers and hobbyists can create unique customized jewelry, this trend will continue to be strong for years to come.
Take Your Metal Stamping To The Next Level By Creating Unique Customized Charms.
The key to success in the trend of metal stamping is to offer a look that is unique. Using the Nunn Design Crest Tags inside of the various Patera Bezels will allow you create pieces of stunning creations (wow, doesn't that sound snazzy!).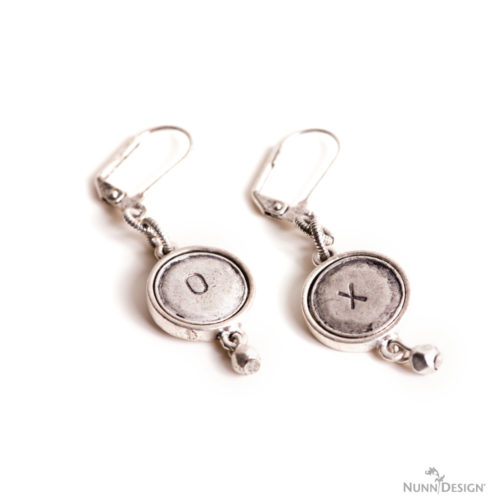 "Nunn Design Jewelry Findings Are the Lego® For Women." – Becky Nunn
Findings within the Nunn Design Collection fit and play nicely with each other. And because of this, there are a numerous combinations that can be created offering uniqueness to each jewelry design. Mix and match, get on the floor (not really) and feel like you're 10 again playing Lego® (well, actually, I never played with them when I was a kid, but I did just last week with my girls!).
Download our Crest Tag Cheat Sheet, an easy guide to show you which crest tags fit into which pendants! Crest Tag Cheat Sheet
---
Closure Notice: Nunn Design Will Be Home For The Holidays!
We will be closing down shop for the Holidays! Starting on December 24 at 4 pm and reopening January 2nd at 8 am. We hope that all of you will have time to be with family and friends too.
Price Increase Notification: Pricing Increase January 1st
As of January 1st, Nunn Design will be having price increases on some of the items within our line.  You may want to stock-up now, prior to January price increases!
---

If you enjoyed reading this post, please subscribe to our blog. Here are 10 Reasons Why to Subscribe and a place to do so!