You are here:
Marla Salezze Designing with the 2018 Summer Collection!
Marla Salezze Designing with the 2018 Summer Collection!
Marla is not a new artisan to be featured on the Nunn Design Blog. She is, in fact, one of the most featured artists on our blog, for she has been designing as a Nunn Design Innovation Member since we first started the program.
Marla is a talented seed bead artist that "can do it all" and do it all very well. Marla can design, is innovative, has great color sense, she can write and has always met a deadline. But, those aren't the reasons why I respect her most. I respect Marla because she is always eager to improve on what she knows. If Marla has an ego, I haven't met it. She has earned my respect because she deserves it, not because she has convinced me of it.
---
Be Inspired!
It is a great honor to have Marla design with 2018 Summer Collection of Nunn Design Findings. Here are some of her latest pieces created for the Nunn Design Gallery of jewelry inspiration.
---
Marla's Book!
If you find Marla's work inspiring, you will definitely want to pre-order her "Learn to Stitch Beaded Jewelry" book that is to release in October. Marla has over 50+ projects in this book, many featuring Nunn Design Findings!
You can pre-order your copy here.
---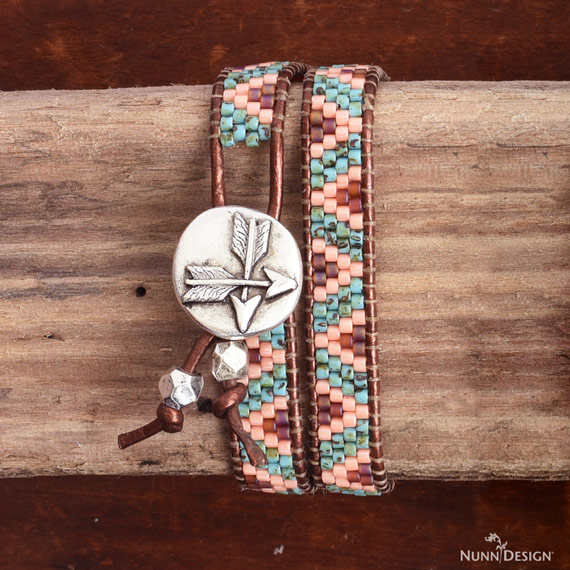 To see more of Marla's work, visit her at:

---

If you enjoyed reading this post,
please subscribe to our blog.
Here are 10 Reasons Why to Subscribe
and a place to do so!
You may also like to read: