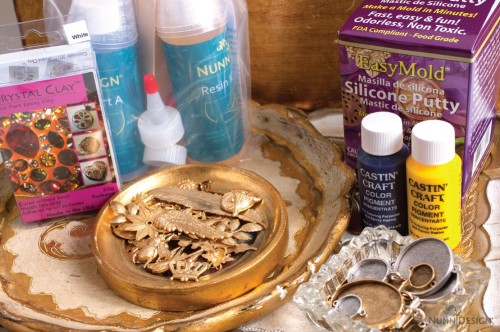 ***GIVEAWAY CLOSED***
Wow! This is a massive giveaway. $164.00 retail value! That is a load of loot for playing. And such fun you will be having with this great giveaway collection. Over the past few weeks, we have been bringing you great tutorials and inspiration (well, I think they have been great) for our latest Sculpted Relief Buy & Try. All these items have been on sale, but the sale is coming to a close May 4th, 2014. So don't delay on your chance to order as well as a chance to win!
---
Giveaway Details:
We will select at random 1 lucky winner to send the Sculpted Relief Buy & Try. To enter to win:
1. Like us on Facebook.
2. Leave a comment below stating what you'd like to make with the Sculpted Relief Buy & Try
3. If you share this contest on your Facebook page or blog, just leave another comment saying so and you'll earn a double entry.
Contest ends May 4th, 2014 at 11:59 pm with the winner being announced on May 5th, 2014.
***UPDATE: Congratulations to Debbi C. on winning the Nunn Design Sculpted Relief Giveaway!! I'm so excited for you to play with all this great loot!***
With your winning loot, you could be creating any or all of these great pieces. But don't leave your chances just to luck, log on and order today! Operators (well at least Cheryl) are standing by to help you with your ordering needs! 1-800-761-3557.
Shop Retail:  Buy & Try Sculpted Relief
Shop Wholesale:  Buy & Try Sculpted Relief
---
Buy & Try Details
Isn't this cool! The Buy & Try Program is super cool because it allows you to buy all of the items needed or a la-carte WITHOUT having to purchase the normal minimums. Our Buy & Try Programs are available to our consumers as well as our Wholesalers. Here is how it works:
 Be inspired and purchase just the items needed to explore the technique we are featuring.
"Buy & Try" offers may contain items that we don't typically have in stock, yet you will be able to purchase at wholesale prices.
Minimum quantities for "Buy & Try" items are waived, allowing you to receive the lowest price possible.
No need to purchase a minimum of $100.00 on "Buy & Try" items. You may add these items to your cart and check out with just the items you will need for a day of creating!
Purchase the "Buy & Try" products either a la-carte, or in a combo pack. Combo packs allow you to save an additional 10% off the wholesale price if you are a wholesaler!
"Buy & Try" items are a limited time offer. The "Buy & Try"-Sculpted Relief" offer expires May 4th, 2014 at midnight and has a limited supply in stock. Orders will ship by May 9th, 2014.
For you wholesalers: The Buy & Try Sculpted Relief Program cannot be combined with other wholesale products. Gosh darn it! Sorry for the inconvenience. You will need to purchase a $100.00 minimum wholesale order PLUS your Buy & Try Sculpted Relief items in order to check out. But if you are just purchasing Buy & Try Sculpted Relief items, you can check out for less than the $100.00 minimum order. Please email cheryl@nunndesign.com with questions.
---

If you enjoyed reading this post, please subscribe to our blog. Here are 10 Reasons Why to Subscribe and a place to do so!