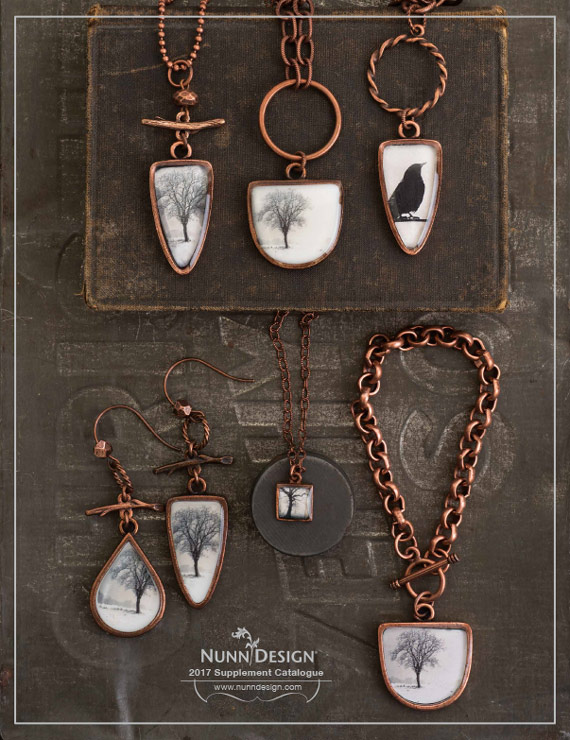 4 Ways Nunn Design Can Help Set Your Brand Apart From The Others!
We are continually in search of ways to collaborate with our customers to grow our businesses as well as deepen our relationships.
One of the challenges we see our customers face is the need to brand themselves differently than other finished jewelry companies. Here are four ways that Nunn Design can support you in setting your brand apart from the others.
---
1. Special Requests.
Unlike my local eatery, Nunn Design does like special requests! Our definition of a Special Request is taking an existing Nunn Design Jewelry Finding and modifying it. There are minimum purchase requirements (minimums vary but typically start at 50 pieces) and lead-time, however this is an easy way to have a jewelry finding that will help set your jewelry brand apart from the rest. Here are some examples of special requests that we have been able to create for customers:
Creating additional loops and holes, or configuring the loops and holes in different locations on a bezel or finding
Different sizes of bangles
Special plating, such as rack plating for engraving or metal stamping as well as nickel-free plating.
Additional sizes of rings (several size 9 and 10 made)
Retired Items are still available! Anything that we have done in the past, we can produce for you!
Additional sizes in jump rings, headpins or lobster clasps
Larger diameters in pewter cast bead caps
We can create a ring, lapel pin, screw back bezel, or post earring with existing bezels or flat tags. (Now your mind is seeing the possibilities…right?)
Smaller or larger size leather cuff bracelets
Special colors of Deerskin Lace or Leather Cord
---
2. Non-Stocking Items
We are continually developing new products here at Nunn Design. For various reasons, we just aren't able to stock all of the ideas that we produce. Instead of putting them away in boxes (which we had done in previous years), we are now offering a Non-Stocking Section to our line. Non-Stocking Items have minimum quantity requirements and some production lead-time, but are another great way for you to have a Nunn Design Jewelry Finding that will help you set your brand apart from the rest. Visit our website to see the Non-Stocking Items that we currently offer. We will be adding more!
---
3. Custom Requests
Custom requests consist of items that we don't stock and that we would need to manufacture for you. Although we would love to do everything, we just aren't able to accommodate all requests, so we apologize in advance if we have to say "no." Custom requests do require set up costs, minimums and have longer lead-times. Here are some ideas of custom requests that we would be able to explore with you to set your jewelry brand apart from the rest.
Custom sized bezels
Custom sized metal stamping blanks
Custom collage & transfer sheets
Please feel free to make other requests. We will gladly explore the opportunity to work with you.
---
4. Learn a New Technique!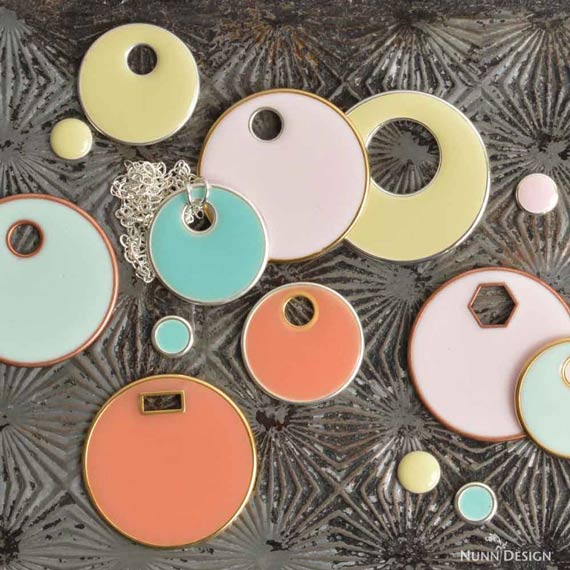 I hate to be obvious, but the whole premise of the Nunn Design Jewelry Findings Line is to provide a blank canvas for our customers to create unique pieces of art. This can be done even if you are doing production jewelry. By learning a new technique that you can easily duplicate in a production style, you are sure to set your jewelry brand apart. Here are some of our most popular techniques that you might be interested in exploring:
Drop us an email or give us a call at 1-800-761-3557 to start the conversation of how we can best serve you and your growing jewelry business.
---
Shop Nunn Design Wholesale
Nunn Design has been supplying jewelry artists with findings for over 20 years. Shop wholesale jewelry findings for creative jewelry makers.
Shop Nunn Design!
---
How to Purchase Wholesale?
If you are interested in becoming one of the many designers who trust their jewelry to Nunn Design Findings, please join us by registering to become one of our wholesale customers!
Please visit our Where to Buy Page for a listing of online stores that sell Nunn Design Findings retail.
---

If you enjoyed reading this post, please subscribe to our blog. Here are 10 Reasons Why to Subscribe and a place to do so!