The Nunn Design 2019 Summer Catalogue is designed to inspire our customers AND to educate them on how to do the various projects throughout the pages.
Here is how we designed the catalogue pages with your interaction in mind:
Download the 2019 Summer Catalogue
Throughout the catalogue, click on an image that you would like to learn more about. The catalogue will link you to the Nunn Design website where you will learn more. Maybe the project won't be an exact match, but the technique will be very much like what you are seeing.
Click! Learn! Make! your way around page 12 of the Nunn Design Summer Catalogue!
---
Technique 1: Glitter Roxs & Gel du Soleil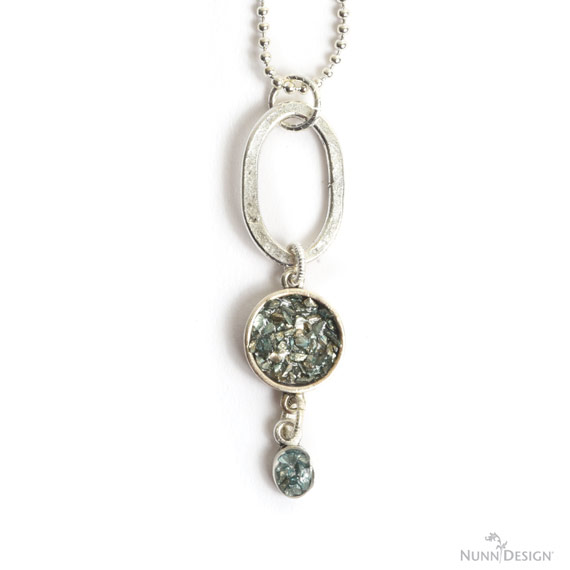 Glitter Roxs are small pieces of translucent glass flakes imported from Germany. We have two different tutorials on our Nunn Design website for creating with Glitter Roxs. You can use Gel du Soleil, which is a uv resin, or the Nunn Design 2-Part Resin.
Because of their translucent quality of the glass flakes, light can pass through the colored glass. This is a necessity when working with uv resin because all aspects of the items embedding into the Gel du Soleil must be exposed to uv rays in order for the piece to cure.
Learn How! How to Make Pendants with Glitter Roxs & Gel du Soleil
---
Technique 2: Glitter Roxs & Nunn Design Resin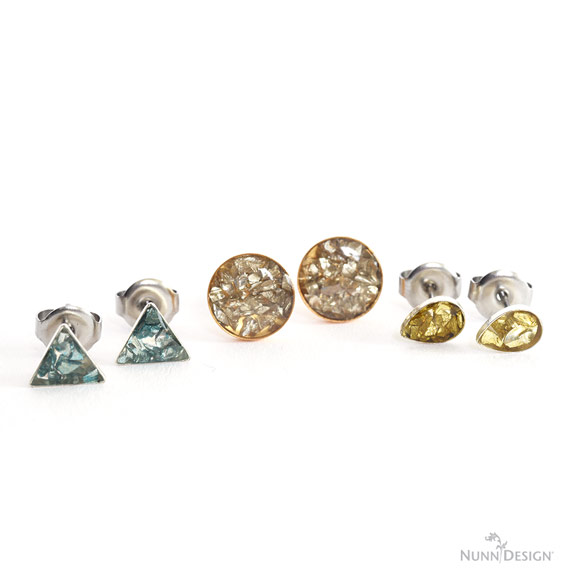 In this tutorial, learn how to mix Nunn Design 2-Part Resin and apply Glitter Roxs to create elegant, yet fun, Bitsy Earrings.
Learn How! Make These Bitsy Earrings with Nunn Design Resin and Glitter Roxs – Tutorial!
---
Technique 3: Chatons Embedded into Crystal Clay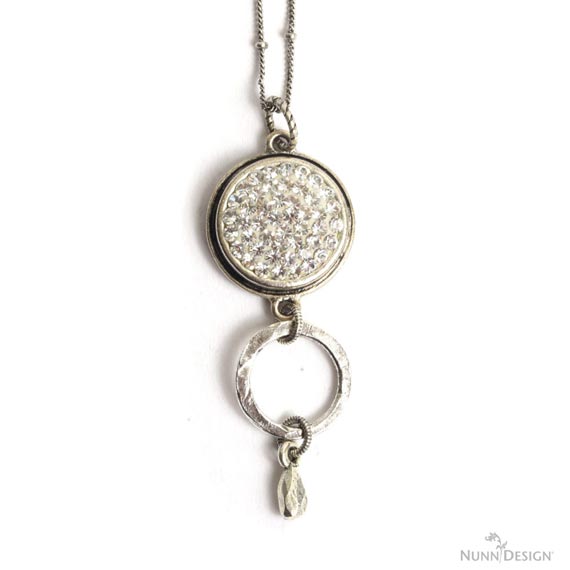 Crystal Clay is a two-part epoxy clay. It is ideal for embedding items into because it hardens like cement!
Learn How! Embedding Crystal Chatons into Crystal Clay-Tutorial!
---
Technique 4: Embedding Stones in Crystal Clay
This tutorial on Embedding Stone walks you through the simple steps of embedding chip beads into Crystal Clay.
Learn How! Create Unique Jewelry with Embedding Stones
---
Technique 5: Marbleized Resin with Transfer Sheets
Learn how to create a marbleized resin effect using Nunn Design 2-Part Resin, Gilding Flakes, and Nunn Design Transfer Sheets. The results will look very different than traditional colorized resin.
Learn How! Marbleized Resin with Transfer Sheets Tutorial
---
Technique 6: Crystal Clay, Glitter Roxs & Nunn Design 2-Part Resin
Crystal Clay is also great for embedding Glitter Roxs. It add an element of design!
Learn How! Stacking Rings with Crystal Clay, Glitter Roxs and Nunn Design 2-Part Resin
---
Technique 7: Crystal Clay!
This little heart charm is filled with Crystal Clay to provide a matte black finish. I love adding Crystal Clay as a color accent!
---
How to Purchase Wholesale?
If you are interested in becoming one of the many designers who trust their jewelry to Nunn Design Findings, please join us by registering to become one of our wholesale customers!
Nunn Design primarily sells wholesale, but we do offer Retail Kits, Embroidery Jewelry Kits and Retail Buy & Try Programs for certain projects. For all other findings, please visit our Where to Buy Page for a listing of online stores that sell Nunn Design Findings retail.
---

If you enjoyed reading this post, please subscribe to our blog. Here are 10 Reasons Why to Subscribe and a place to do so!