As we prepare for No Minimum Monday September 7th, let's celebrate our wholesale customers we have featured on social media throughout the month of August.
---
How can you see this and not say or think "ahhh…how adorable!!!"?
Thank you Alexis of @meadowandfawn for the beauty you bring to the world. You remind me how very "essential" art is!!
---
Here we go hoop-de-hoop!! Love these large hoop earrings created by @milehighbeads
---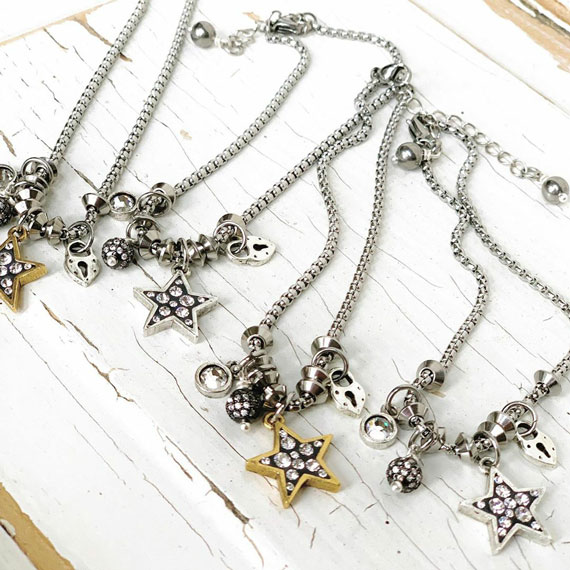 Just the right amount of bling and hip! Thank you Jennifer King of @iceartshop for trusting your jewelry to Nunn Design Findings. It is fun seeing what you create!
---
I love the look of mixed metals and the textures on all of the findings! These earring were created by Alex @busybeedz
---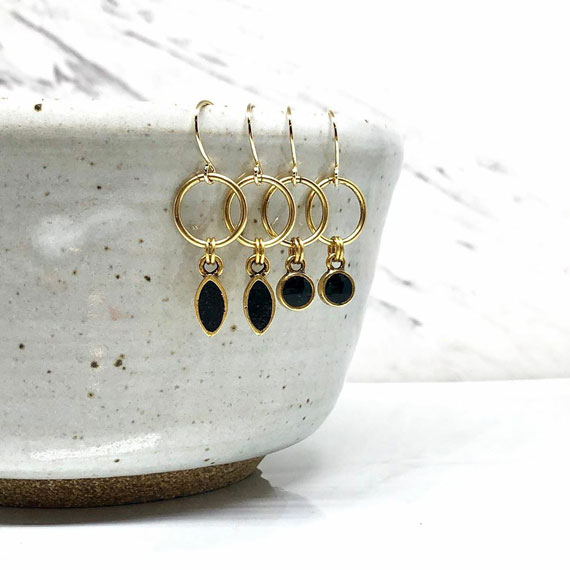 I love these elegant earrings by @juneandsimple
This is a great example of the brand stating exactly what they are about with their name. These earrings are simple, but just right!
---
These are so adorable, yet "cool"!
I love all the options that Susan @joeyfivecents offers!
This week I've been highlighting earrings because that is what is trending!!! All that time on Zoom has provided a place to showcase your great taste in jewelry and to support the artist who's work is so very essential.
---
That is a whole lot of yumminess!
Creativity in motion by Marianne @gracefullywrapped
---
Great collection using great imagery! Love the work of Whitney @bel_kai
---
Amazing channel bangles created by @my_greekhome using postage stamps! A great example of a brand with a sense of place!
---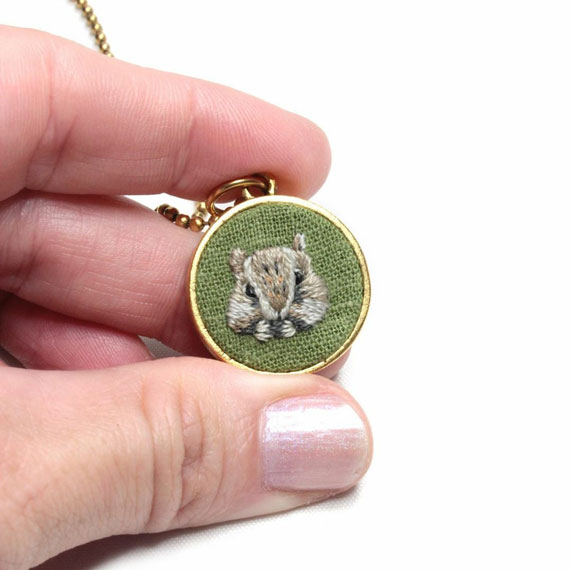 Don't you catch yourself saying "ahhhh!"? I do! This little cutie was created by @myprettybabi_shop using one of the Nunn Design Jewelry Kits for Embroidery.
---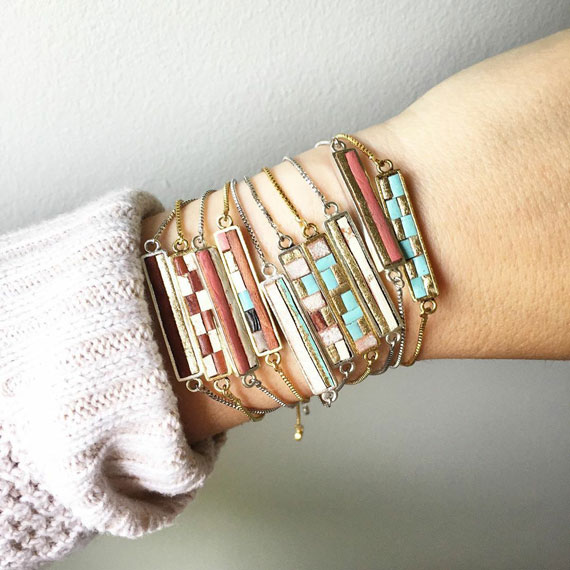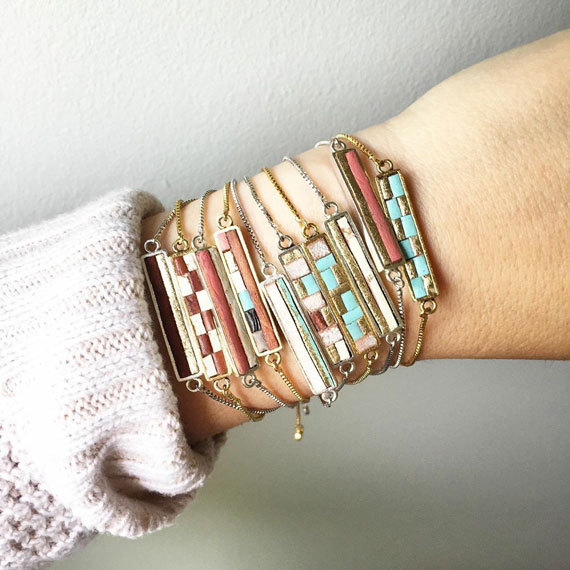 Such cool bracelets by @laundrygirljewelry
I love the color combinations and patterns!
Thank you so much!! The itsy rectangles are perfect for my dainty designs. ?❤️
---
Such lovely nature landscapes by Gloria @gloribeejewelry
I'm crazy about the little mushrooms!
---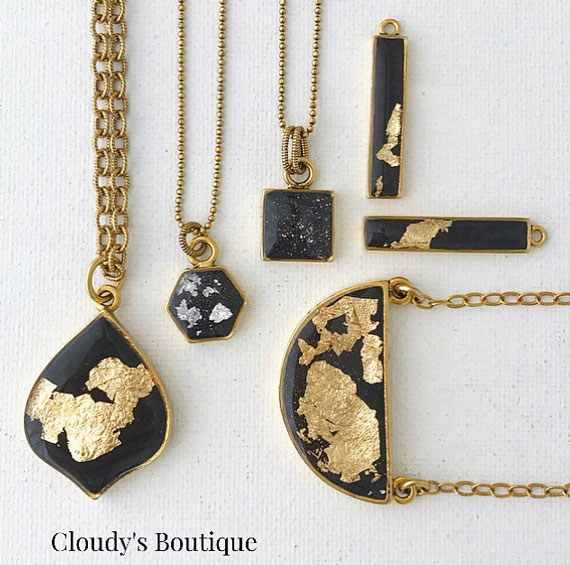 Some striking new creations created by Katie @cloudysboutique
"I call this my "Inner Space" collection. This summer I learned some wonderful new techniques from Becky @nunndesign by reading through her blog and watching her fantastic tutorials. I was very attracted to the look of these particular pieces because I see galaxies and new worlds and continents and islands when I look at them. Over the next few posts I will share with you some musings about the pieces in this collection. Although the technique belongs to Becky, and I hate copycat work, I unashamedly share with you the pieces I made while learning the technique. I look forward my own style emerging as  I continue on in the work." – Katie
---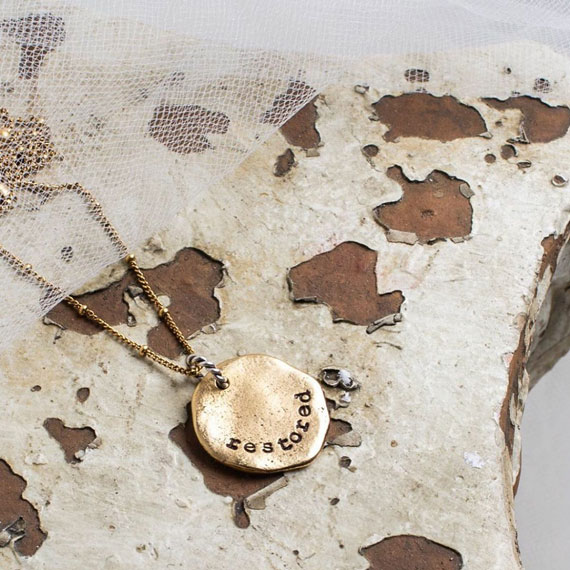 Yes! Restored indeed!
Thank you @thecrowningjewels
---
Colorful cuffs from Lisa @lisarogersstudio
Thank you Lisa for continuing to explore your creativity with Nunn Design Findings!
"thank you! The quality of your work makes my work easier!?" – Lisa
---
Thank you everyone! It was fun to "Brag on You!"
---
Shop Nunn Design Wholesale
Nunn Design has been supplying jewelry artists with findings for over 20 years. Shop wholesale jewelry findings for creative jewelry makers.
Shop Nunn Design!
---
How to Purchase Wholesale?
If you are interested in becoming one of the many designers who trust their jewelry to Nunn Design Findings, please join us by registering to become one of our wholesale customers!
Please visit our Where to Buy Page for a listing of online stores that sell Nunn Design Findings retail.
---

If you enjoyed reading this post, please subscribe to our blog. Here are 10 Reasons Why to Subscribe and a place to do so!