This is our final post is this 4 part series highlighting the top selling Nunn Design Jewelry Findings during the global pandemic.
Part 1, we highlighted the top selling:

Bezels
Open Frame Bezels
Beads
Part 2, we covered the top selling:

Wire Frames
Hoops
Flat Tags

Part 3, we covered the top selling:

Jumprings, Lobster Clasps & Headpins
Toggle Rings & Bars
Charms
Understanding what makes these jewelry findings become a "hit" is very important. If you aren't clear on why some jewelry designers are moving the needle, you could potentially purchase inventory that doesn't fit your customer base. Here is a quick recap of WHO and WHY:
---
WHO are these jewelry findings for?
The Nunn Design customers who are thriving have:
created a strong online presence.
built connection and trust within their communities.
tested ideas, explored various designs, and elicited feedback.
created just the right amount of tension to motivate buyers.
the confidence to try new things.
known when to pivot in a new direction.
WHY are certain Nunn Design findings selling?
Jewelry findings that are safe!
Jewelry findings with just the right MAYA, Most Advanced Yet Acceptable!
Jewelry findings that are rich in look and feel, yet affordable.
Earrings are what people can see on Zoom Meetings!
Jewelry Findings that are right on trend.
In Part 4, we will cover the top selling earwires, earrings, rings and bangles.
You can download a copy of the Nunn Design Catalogue. As you scroll through the pdf, click on any of the items that we are showing in this post as "HOT SELLERS" and it will link you right to our Nunn Design Website.
---
Category #10! Earwires & Earrings
This category has really taken off these past few months. I believe it has to do with our earrings being USA Made, high quality, unique and all of the zoom time we've been having! It's all about the EARRINGS!
Here is are the top selling earwires and earrings from the Nunn Design Collection.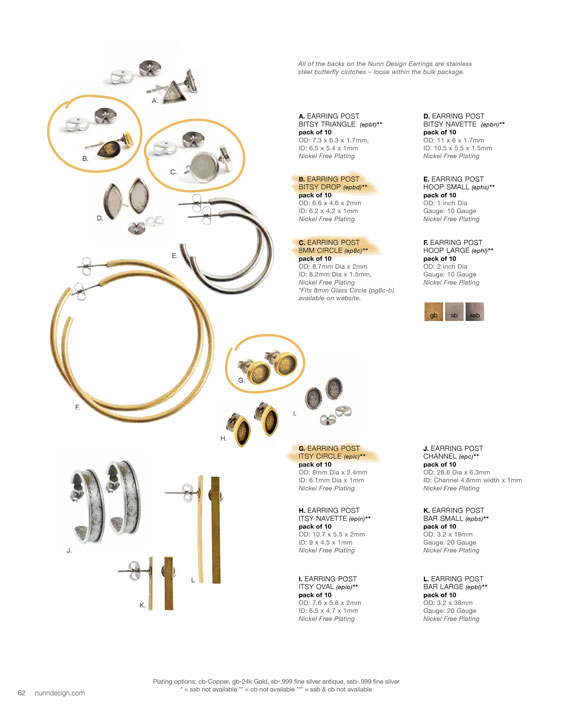 ---
Category #11! Rings!
This is another one of our categories where it would be easier to circle what is selling the slowest! This category sells pretty steady, but there are some that really stand out.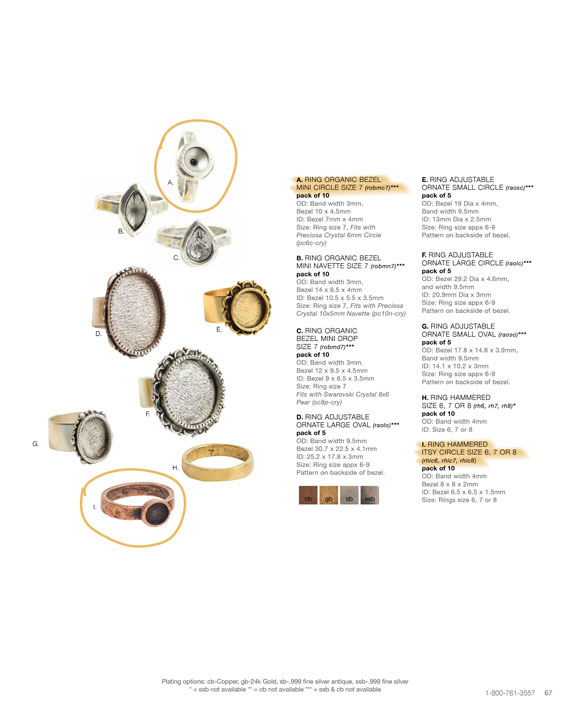 ---
Category #12! Bracelets and Bangles
I'm always surprised at how this category just continues to sell! At the beginning of the pandemic I was super nervous that we'd see a heavy slow down and we had A LOT of inventory. I'm happy, very happy, that this wasn't the case. Bracelets and Bangles have continued to thrive.
---
Thanks you everyone for following this series of posts. We hope that it will support you in navigating 2020. For some of you, it has been a challenge. We hope that you are able to see what is working for others, tweak your offerings and navigate a whole lot of change! It is a critical part of being able to keep moving forward.
---
Shop Nunn Design Wholesale
Nunn Design has been supplying jewelry artists with findings for over 20 years. Shop wholesale jewelry findings for creative jewelry makers.
Shop Nunn Design!
---
How to Purchase Wholesale?
If you are interested in becoming one of the many designers who trust their jewelry to Nunn Design Findings, please join us by registering to become one of our wholesale customers!
Please visit our Where to Buy Page for a listing of online stores that sell Nunn Design Findings retail.
---

If you enjoyed reading this post, please subscribe to our blog. Here are 10 Reasons Why to Subscribe and a place to do so!