The Nunn Design Master Catalogue is designed to inspire our customers AND to educate them on how to create the various projects throughout the pages. This is part 3 in our Click! Learn! Make! series of blog posts. In this series we will be highlighting the projects featured on page 10 of the Nunn Design Master Catalogue. This series will be your guide to learning from over 30 tutorials on using resin, clay, molds and organics.
Here is how we designed the catalogue pages with your interaction in mind:
Throughout the catalogue, click on an image that you would like to learn more about. The catalogue will link you to the Nunn Design website where you will learn more. Maybe the project won't be an exact match, but the technique will be very much like what you are seeing.
Here are the links to the other Click! Learn! Make! blog posts within this series:
---
Here is a breakdown of all the projects that you will find on page 10 of the Nunn Design Master Catalogue. Click on the links to learn how. Shop all the supplies you will need to do the technique. Schedule a play date and make! Click! Learn! Make!
---
Technique 1: Colorized Nunn Design Resin in Open Hoops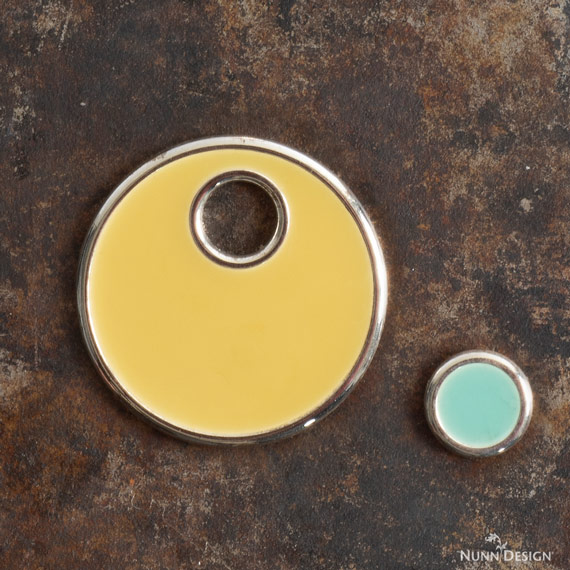 Creating colorized resin pieces within the Nunn Design Open Hoops allows for a palette of fun options! There are two basic things to understand to do this technique; how to mix Nunn Design 2-Part Resin and how to colorize it using Castin' Craft Opaque Pigments. Once you have these two techniques down, the possibilities have only just begun!
Here are two videos that I shot with Fusionbeads.com that cover the "how to" of mixing and colorizing resin. If you watch these videos, will you please leave a comment on youtube? There are no comments up on You Tube. It is sad!
This tutorial walks you through the basics of using the Open Hoops, but there are also several additional techniques included!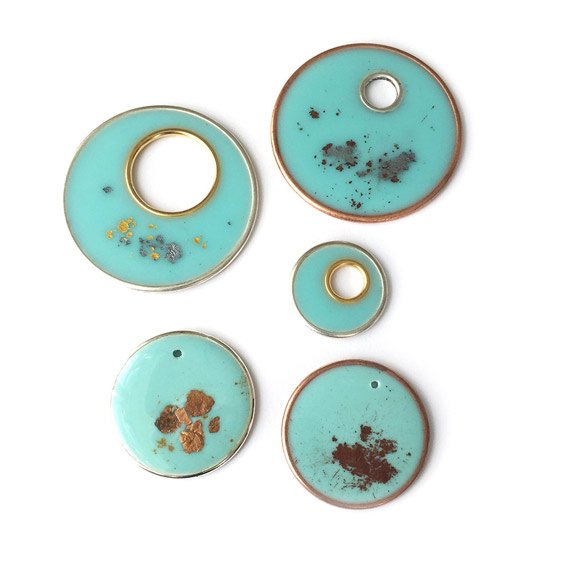 Click! Make! Learn! Colorized Resin in Open Hoops with Mica Powders and Flakes 
My daughter Emillia created a collection of jewelry for the Port Townsend Wearable Artshow using candy wrappers!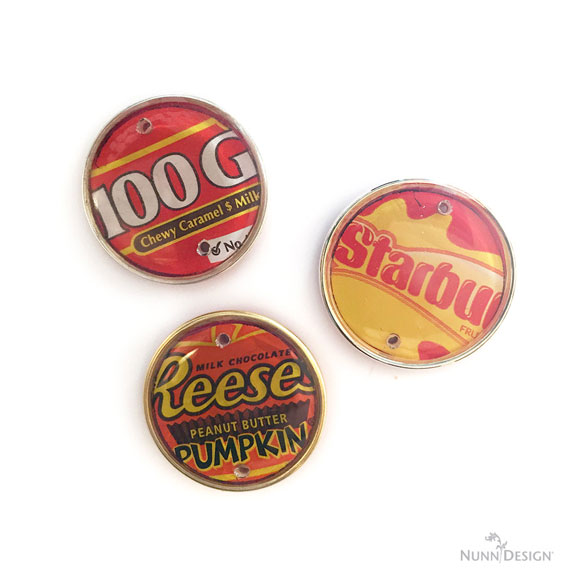 Click! Make! Learn! Create Jewelry with Candy Wrappers, Open Hoops and Resin
We actually have several videos you might be interested in watching showing just how to do this technique.
---
Technique 2: Colorized Nunn Design Resin in an Open Frame Pendant
The same sort of technique is done for these pieces, but with a different finding. Using the Open Frame Pendants can mix up the look a bit!
This blog post and tutorial has a ton of inspiring ways in which to create with the Open Frame Pendants

Click! Learn! Make! Open Frame Pendants with Resin Tutorial, Inspiration + Video
In this tutorial and video, I show how you can create interesting color blocks within the Open Frame Pendants.

Click! Learn! Make! How to Color Block with 2-Part Resin Tutorial + Video
In this tutorial of color blocking within Open Frame Pendants, the center area is left blank.

Click! Learn! Make! Open Frames with Colorized Resin Tutorial
Here are a couple videos using colorized resin and Open Frames.
Make sure to watch for the other blog posts in this series of Click! Learn! Make!
---
Shop Nunn Design Wholesale
Nunn Design has been supplying jewelry artists with findings for over 20 years. Shop wholesale jewelry findings for creative jewelry makers.
Shop Nunn Design!
---
How to Purchase Wholesale?
If you are interested in becoming one of the many designers who trust their jewelry to Nunn Design Findings, please join us by registering to become one of our wholesale customers!
Please visit our Where to Buy Page for a listing of online stores that sell Nunn Design Findings retail.
---

If you enjoyed reading this post, please subscribe to our blog. Here are 10 Reasons Why to Subscribe and a place to do so!