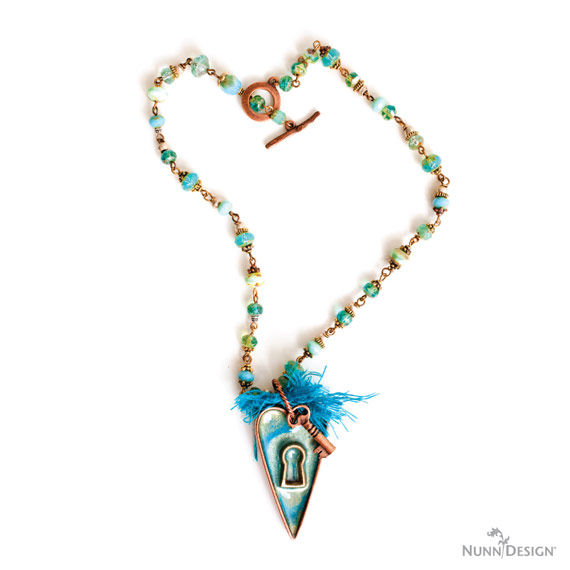 Credit: Stephanie Gard Buss
Valentine's Day is quickly approaching. Do you have someone in mind that you would like to make a gift for? I have been thinking of making matching heart lapel pins for myself and my sisters.
I like the idea of wearing a lapel pin on my jean jacket and thinking about them and of them thinking about the rest of us when they wear their lapel pins.

Lapel Pin Mini Moon, Mini Star, Mini Heart and Mini Circle
Okay, I'm going to take my thinking one step farther. I'm going to commit to this. In order to make this happen, I'm going to build out a schedule for myself and write my intentions down on paper (sort of speak).
Implementation Intention:
The Nunn Design Team and I are reading James Clear's new book, Atomic Habits. He writes about "implementation intention" and the research that goes into why people who write down and make a specific plan for when and where they will perform a new habit will more likely follow through on doing it. I highly recommend this book and will do a full book report on it when I'm finished reading it, but I know what he writes about is true. Nunn Design as a business does this "implementation intention" very successfully already, but I am learning how to create better habits in my own personal life around exercise and selfcare. It really is working!
Okay, back to the "implementation intention," in regards to me creating these gifts for my sisters. I'm actually going to work backwards in my schedule and timeline to figure out when I actually need to sit down and make these. (Also, I'm writing this post on January 15th so that it can be ready to post on January 21st, so my timeline reflects that).
Gifts to arrive via USPS February 13th (give myself a day for mail delays and what not).
I'll need 3 days of transportation time via USPS, so I'll need to mail the lapel pins on Saturday February 9th, since February 10th is a Sunday.
Since I'm going to be out of town at the To Bead True Blue Show in Tucson for a tradeshow, I will need my staff to mail these on February 8th.
Speaking of being out of town, I leave on January 31st to fly to Tucson and set-up our booth. The show starts February 2nd. I will need to have these lapel pins created, wrapped and packaged to be mailed the weekend before. I don't want to focus on anything that week except getting ready for Tucson.
So, my creative window for making is between now, January 15th and Sunday January 27th.
Now that I know all of that, I'm committing to make these lapel pin January 20th. I'll make them on my kitchen table after my morning walk.
Ahh…what technique shall I create inside my lapel pins bezel? Since my sisters and I grew up in Southeast Alaska, I know that they would love some sort of nature inspired pin. So the theme will involve nature or organics.
Here is my supply list that I will need to have in order to create on January 20th. Since I'm not exactly sure what technique I'm going to do yet, I'll pull out enough junk to play around with a couple techniques:

Heart Lapel Pins (I'll pull out some other hearts bezels to play with too)
Crystal Clay in white, black and brown
Silicone Molding Putty (in case I want to sculpt something using organics)
PearlEx Powders
Nunn Design 2-Part Resin and all the mixing supplies
My box of organics
Wet-wipes. I should invest in wet-wipes!
I'll need boxes to wrap the lapel pins and mailing envelopes. Wait, I won't want boxes because I would then have to mail them in a 1st Class Box. If I just attach them to a card and securely wrap then to protect them, maybe I could use a padded envelope. I'll have to see about that.
Now, I know that some of you are totally rolling your eyes at my process, but I'm telling you, this discipline works! If you want to make jewelry on a professional level and commit to shows and fulfilling wholesale orders, this practice is all part of the creative process. I would describe myself as being a very left and right brain person. I enjoy being analytical and I enjoy a good creative play time. I enjoy being able to produce beautiful things and make my living doing so.
So you have a choice. You can dream, or you can implement your intentions by writing down and committing to creating.
Write down when.
Write down where.
Write down what.
Then get to making!
Here are some creative valentine inspirations to get you thinking about the "what" to create.
---
Resin Inspiration:
For the below techniques, you will want to learn how to mix Nunn Design 2-Part Resin, How to Colorize Nunn Design 2-Part Resin with Opaque Pigments, How to Preserve Organics and How to Use Transfers Sheets with Colorized Resin.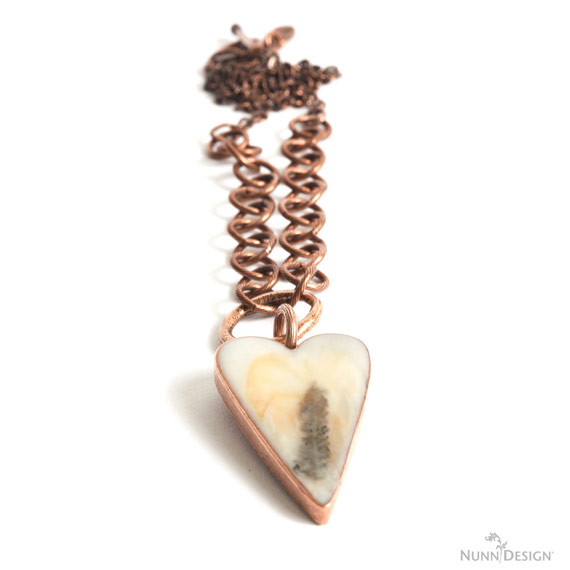 ---
Embedding into Crystal Clay:
Embedding into Crystal Clay can be fun. For the below inspiration you will want to learn How to Embed Seed Beads into Crystal Clay, or How to Embed Faceted Bead Chain into Crystal Clay.
---
Textured Crystal Clay with Nunn Design 2-Part Resin:
For these inspiration lapel pins, you will want to Learn How to Texturize Crystal Clay with ND Resin! Although this link and tutorial isn't the exact project shown here, you will be able to learn how to texturize Crystal Clay and colorize with PearlEx Powders. For these lapel pins, I added Nunn Design 2-Part Resin over the top.
---
Glitter Roxs:
For these below pieces you can Learn How to Create with Glitter Roxs!
---
Metal Stamping:
Learn How to Metal Stamp on Nunn Design Flat Tags!
---
Polymer Clay Inspiration:

Credit: Christi Friesen @realchristifriesen

Credit: Christi Friesen

Credit Erin Praiz-Hintz
---
Assemblage:

Credit: Karen McGovern
Make sure to check back to see what I made for my sisters on January 20th!
---
Shop Wholesale Hearts:
---


If you enjoyed reading this post,
please subscribe to our blog.
Here are 10 Reasons Why to Subscribe
and a place to do so!
---
Shop Nunn Design Wholesale
Nunn Design has been supplying jewelry artists with findings for over 20 years. Shop wholesale jewelry findings for creative jewelry makers.
Shop Nunn Design!
---
How to Purchase Wholesale?
If you are interested in becoming one of the many designers who trust their jewelry to Nunn Design Findings, please join us by registering to become one of our wholesale customers!
Please visit our Where to Buy Page for a listing of online stores that sell Nunn Design Findings retail.
---

If you enjoyed reading this post, please subscribe to our blog. Here are 10 Reasons Why to Subscribe and a place to do so!