Thank you all for waiting as we rushed to get these new collage and transfer sheets ready for you. Of course, there is a story behind the design process! With each new release, I create samples to market the product line with. As I was preparing to work with the 2017 Winter Collection, I knew a lot of the new products for that collection were bezels. I just had to have new fun fresh images to work with or I would scream. So Melissa and I worked like crazy to gather images. I had Melissa design pages of images in various sizes. It wasn't until I started to play that I was able to select which designs I thought would work best. Then when I started to provide sneak peeks into the up and coming new release, I knew that we HAD to release the collage and transfer images fast. So there you have it.
Here is what we have to offer! 6 new designs offered as both collage and transfer sheets!
---
1. Black & White Trees
After asking for feedback on Instagram and Facebook (are you following us?) many of you voted to have just trees, so here you have it.

---
2. Birds & Trees
But, many of you loved the birds and trees together. Those of you who voted for that option, here you go!
---
3/4. Astrology Black & Astrology White
I personally am nuts over the whole astrology theme. It is a fun way to create customizable charms and pendants. Besides, I'm a Leo. Don't most Leos want everyone else to know – that they are a Leo?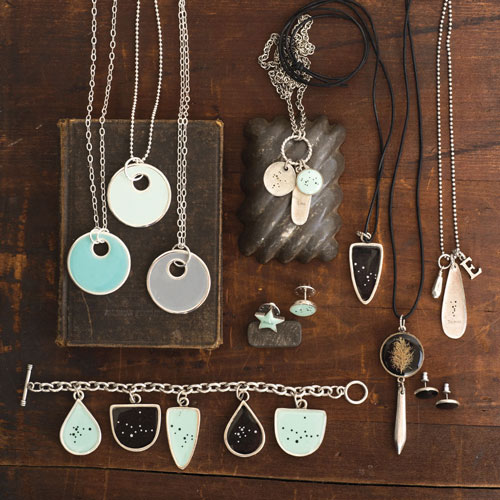 ---
5. Madonna Icons
Last year for spring break, my family and I headed to Lucca Italy for three weeks. My love for Madonna and Child icons deepened even more after touring the Museo Nazionale di Villa Guinigi.
---
6. Color Trees
The Cherry Blossom popularity on Instagram sold me that this sheet was a must!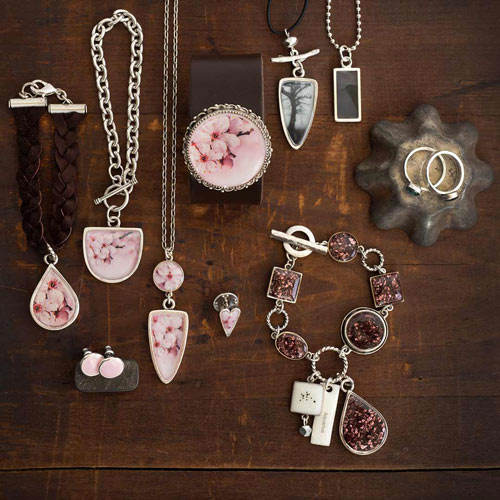 ---
Shop the newest release of Collage & Transfer Sheets.
---
Which Images fit Which Bezels!
We built out the new collage sheets to fit the best selling bezels. Here is a breakdown of which bezels fit which images.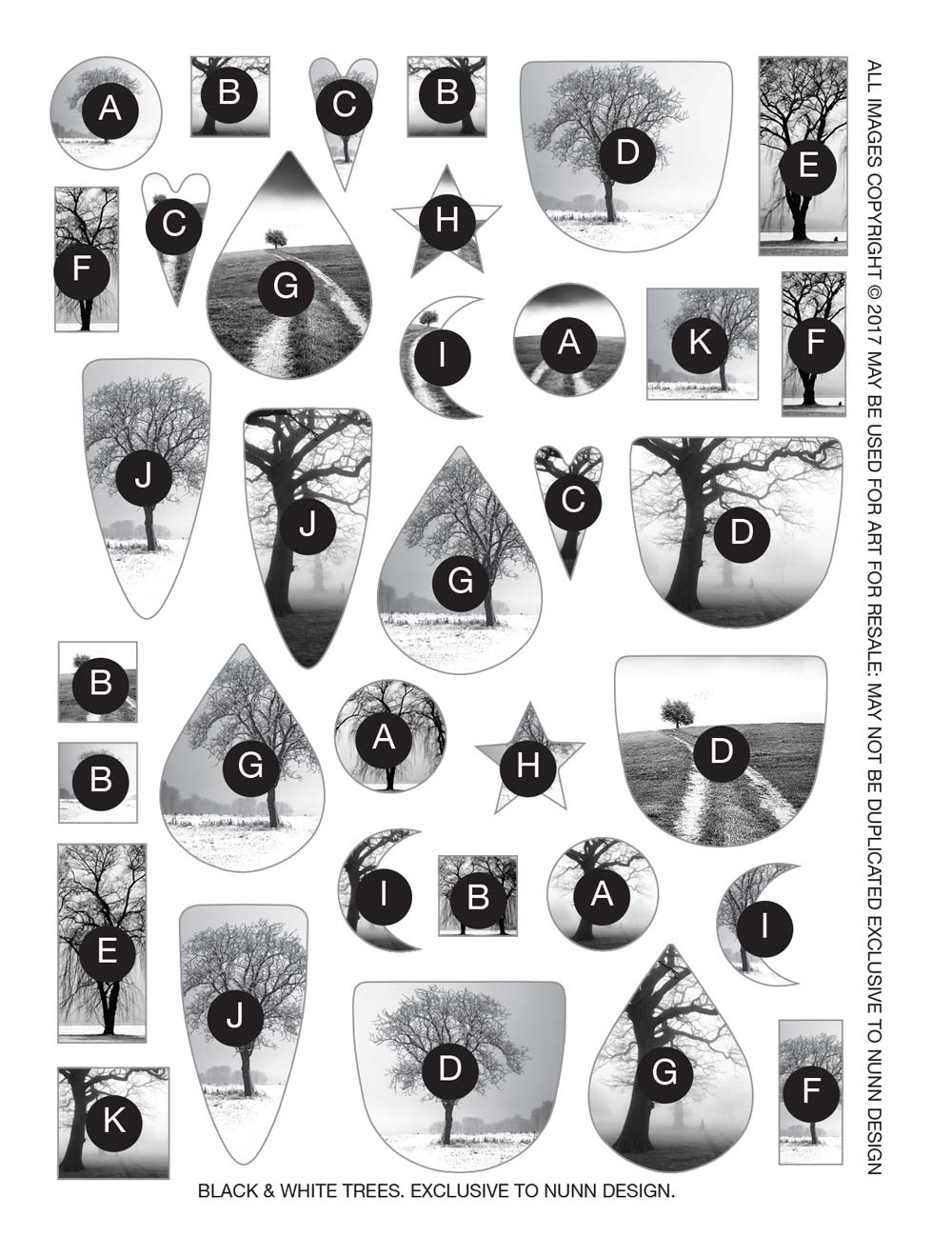 a. Mini Link Circle & Lapel Pin Mini Circle(4)
b. Itsy Link Square (5)
c. Lapel Pin Mini Heart (3)
d. Grande Pendant Half Oval & Open Pendant Half Oval (4)
e. Open Frame Large Rectangle (2)
f. Open Frame Small Rectangle (3)
g. Grande Pendant Drop & Open Pendant Drop (4)
h. Lapel Pin Mini Star (2)
i. Lapel Pin Mini Moon (3)
j. Grande Pendant Arrowhead & Open Pendant Arrowhead (4)
k. Mini Link Square (2)
---
3 New Tutorials + Videos!
Along with offering these new images, we have three new tutorials + videos live on our blog. Our mission is to inspire and nurture creativity. We do the "inspire" part by showing beautiful images of stuff we create. We fulfill our "nurture" part of our mission by providing free tutorials and videos on how to make all this cool junk. We hope that you find them useful. Feel free to ask for other techniques that you want to learn.
1. Colorized Resin in Open Frames Tutorial + Video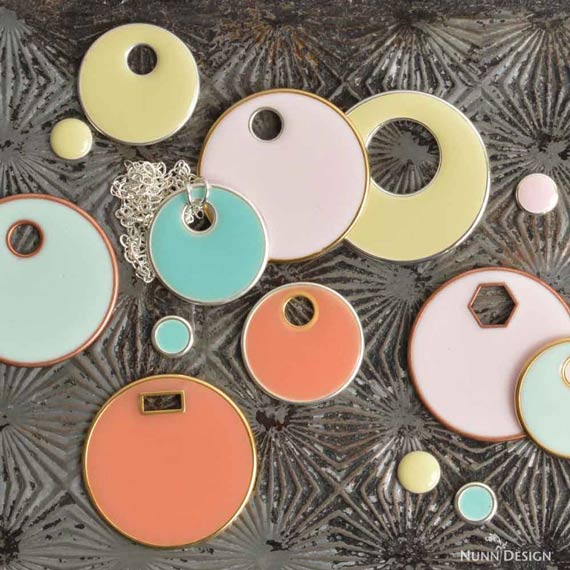 www.nunndesign.com/colorized-resin-open-frames-tutorial-video/
2. How to Create a Shadow Box Pendant Tutorial + Video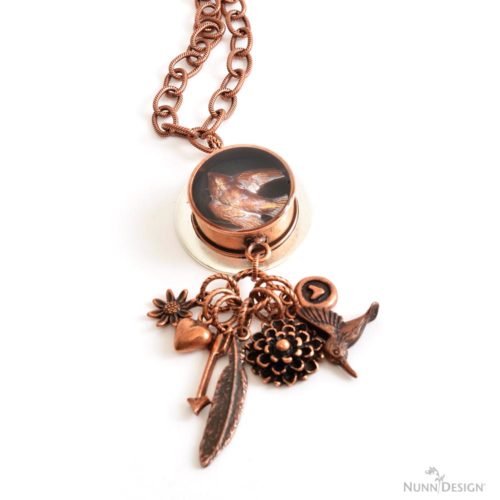 https://www.nunndesign.com/create-shadow-box-pendant-tutorial-video/
3. How to Use Excess Colorized Resin to Create Mosaic Pendant Tutorial + Video
I didn't actually make this cool piece that Cheryl Weinstein created, but I do show you how it is done.
https://www.nunndesign.com/use-excess-colorized-resin-create-mosaic-pendants-tutorial-video/
---
Shop Nunn Design Wholesale
Nunn Design has been supplying jewelry artists with findings for over 20 years. Shop wholesale jewelry findings for creative jewelry makers.
Shop Nunn Design!
---
How to Purchase Wholesale?
If you are interested in becoming one of the many designers who trust their jewelry to Nunn Design Findings, please join us by registering to become one of our wholesale customers!
Please visit our Where to Buy Page for a listing of online stores that sell Nunn Design Findings retail.
---

If you enjoyed reading this post, please subscribe to our blog. Here are 10 Reasons Why to Subscribe and a place to do so!