Even if you are a beginner at metal stamping, you can achieve great success creating a first time personalized piece of jewelry. Be inspired and learn how to metal stamp onto Nunn Design Flat Tags with these tutorials. Stamp up some quick and beautiful pieces for mom, or for yourself!
Sometimes deciding what to stamp is a challenge.  Here are some ideas of what you could stamp on flat tags:
Names of children
The dates children were born
Initials
Nicknames
Pet names (pet owners love to be celebrated too!)
Longitude & Latitude of where they were born!
---
Be Inspired!
I love this bracelet that I made for myself a couple years ago in celebration of my wedding anniversary to my husband. Brett and I (B&B) had just marked our 20th wedding anniversary (20) and from our union we have two sweet girls (well most of the time they are sweet); Emillia (E) and Isabella (I).
---
This one is similarly stamped on thicker hammered flat tags, but this time I'm celebrating the JOY of family.
---
Instead of YES, the flat tag could read the longitude and latitude of where kids were born! This ID Bracelet has a tutorial.
---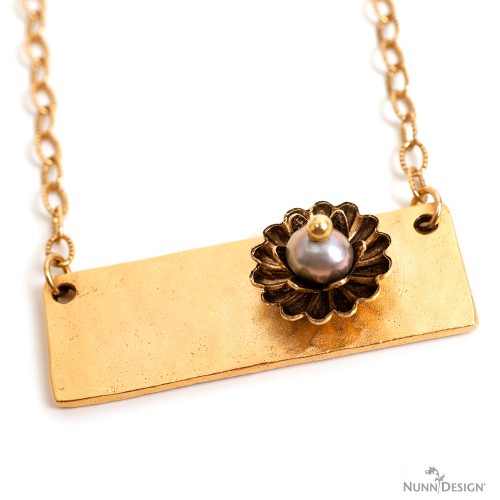 Create personalized jewelry using a Nunn Design Flat Tag and color! Punch a hole in a flat tag and add a bead the color of a loved ones birthstone.
---
Learn How:
Check out these metal stamping tutorials and then personalize the projects to your own inspiration!
If you haven't tried metal stamping yet, a good place to start is our 17 Tips for Metal Stamping on Nunn Design Flat Tags.
---
I love the idea of wearing the Longitude and Latitude of somewhere special, like where a kid was born, or a favorite family vacation spot!
---
What I like about this tutorial is the layering of 2 metal stamped tags on 2 chains.
---
Here is an example where they stamped dates on their tags.
---
This tutorial goes over stamping flat tags as well as how to host a craft night. Fun!
---
Here are the steps for my successful experience with teaching my 13-year-old teenage daughter how to metal stamp on Nunn Design Flat Tags to make customized gifts for her friends.
---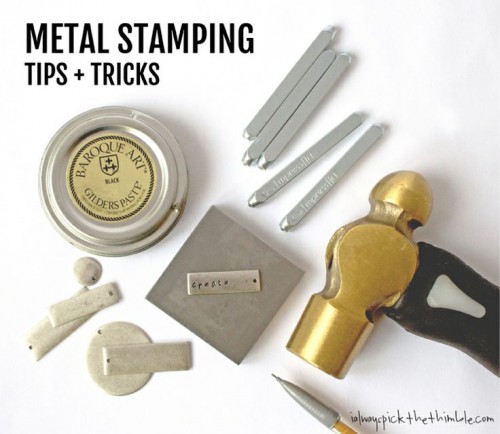 I Always Pick The Thimble created a tutorial that we just couldn't have done better
---
Another great tutorial from Karen's of "I Always Pick The Thimble." She walks you through how to create this great leather wrap bracelet and what inspired her to make it.
---
The hardest part of learning metal stamping is allowing for the time to do it. Once you get started, be gentle on yourself. No piece comes out perfect the first time. Allow yourself some time to practice, then stamp away!
Shop the Supplies:
---
How to Purchase Wholesale?
If you are interested in becoming one of the many designers who trust their jewelry to Nunn Design Findings, please join us by registering to become one of our wholesale customers!
Please visit our Where to Buy Page for a listing of online stores that sell Nunn Design Findings retail.
---
If you enjoyed reading this post, please subscribe to our blog. Here are 10 Reasons Why to Subscribe and a place to do so!