This is Part 2 in a series of posts highlighting the top selling Nunn Design Jewelry Findings during this global pandemic.
In Part 1, I answer two very important factors in what makes a finding a top seller.
WHO are the jewelry findings for?
WHY are they selling?
---
Here is a quick recap of WHO and WHY.
WHO are these jewelry findings for?
The Nunn Design customers who are thriving have:
created a strong online presence.
built connection and trust within their communities.
tested ideas, explored various designs, and elicited feedback.
created just the right amount of tension to motivate buyers.
the confidence to try new things.
known when to pivot in a new direction.
WHY are certain Nunn Design findings selling?
Jewelry findings that are safe!
Jewelry findings with just the right MAYA, Most Advanced Yet Acceptable!
Jewelry findings that are rich in look and feel, yet affordable.
Earrings are what people can see on Zoom Meetings!
Jewelry Findings that are right on trend.
---
What is HOT and SELLING!
To see what is hot and selling within the categories of Bezels, Open Frame Bezels and Beads, make sure to read Part 1.
In Part 2, let's take a look at the categories of Wire Frames, Hoops and Flat Tags.
You can download a copy of the Nunn Design Catalogue. As you scroll through the pdf, click on any of the items that we are showing in this post as "HOT SELLERS" and it will link you right to our Nunn Design Website.
---
Category #4! Wire Frames!
Wire Frames are so diverse, making them a hot and great selling category!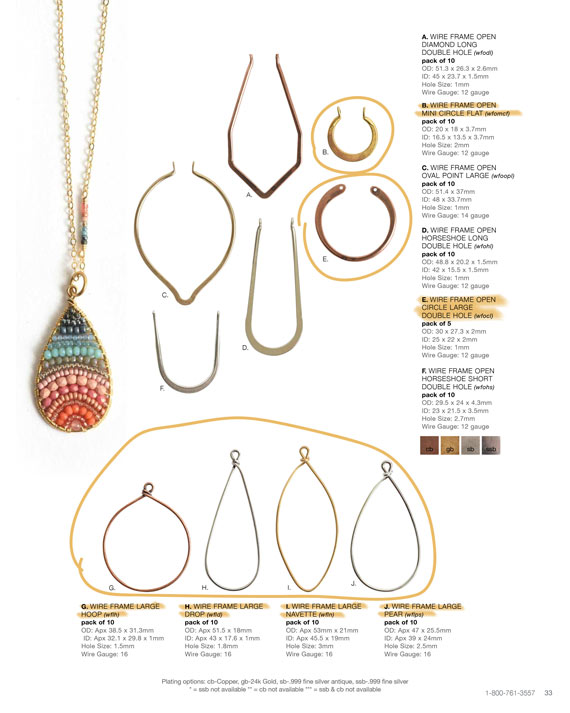 ---
Category #5! Hoops!
It is all about the hoops!! Like the Wire Frame Category, these hoops are so diverse, it makes this whole category a smashing success! (Can you tell I've been watching too many BBC dramas?). It would be easier to tell you what isn't selling all that well on this page. Item A is the only slow poke here!
---
Category #6! Flat Tags!
Flat Tags are a very large percentage of the Nunn Design annual sales and this time of Covid is no exception. Personalized jewelry and being able to easily "leave your mark" on this collection of cast pewter findings, allows for this category to continue thriving. Nunn Design Flat Tags are also wonderful stand alone charms!
There is a variety of jewelry aesthetics that can be created using the Nunn Design Flat Tags, resulting in a wide range of findings that have such great sales.
Traditional and Classic
Modern and Contemporary
Handmade and Primitive
Handmade and Contemporary
Here are the top sellers in Category 6!
---
Make sure to watch for our upcoming posts in this series as we discuss other categories of products within the Nunn Design Findings Collection.
---
Shop Nunn Design Wholesale
Nunn Design has been supplying jewelry artists with findings for over 20 years. Shop wholesale jewelry findings for creative jewelry makers.
Shop Nunn Design!
---
How to Purchase Wholesale?
If you are interested in becoming one of the many designers who trust their jewelry to Nunn Design Findings, please join us by registering to become one of our wholesale customers!
Please visit our Where to Buy Page for a listing of online stores that sell Nunn Design Findings retail.
---

If you enjoyed reading this post, please subscribe to our blog. Here are 10 Reasons Why to Subscribe and a place to do so!